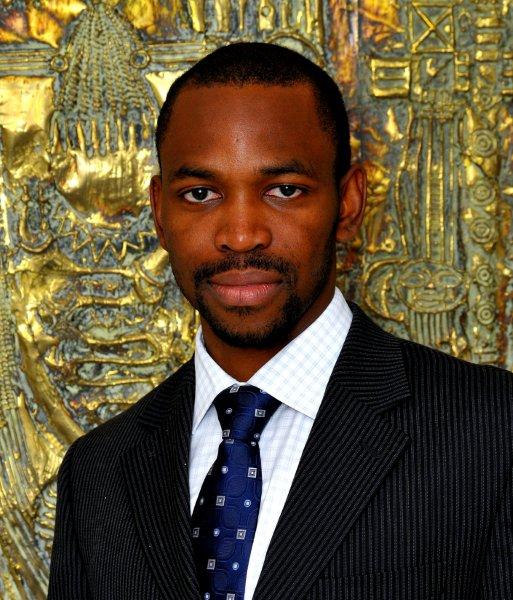 Move Back to Nigeria is a series on BellaNaija which aims to encourage young and not-so-young professionals in the diaspora who are trying to make the decision of whether to move back to Nigeria. In collaboration with the brilliant team at MoveBackToNigeria.com, we hope to bring you a weekly interview with individuals who have successfully made the leap, considering the leap, as well as those who have tried it and realized it is not for them. MoveBacktoNigeria.com's mission is to showcase stories of Nigerians abroad who have moved back home and are taking giant strides, often against all odds and to serve as inspiration to others.This, however, does not preclude us from sharing stories of the people who have moved back and are facing various challenges.
Tomiwa Igun is our feature of the week. He has a background in management consulting and also co-founded the Young African MBAs (YAM) network as a means to help bridge the gap of management talent in Africa. He talks about his experiences working in Nigeria, and his plans to contribute to the power sector in the country. Read on for more on his enlightening views and words of wisdom to those thinking of moving back to Nigeria from the diaspora.
Thanks for speaking to us. Can you please introduce yourself?
My name is Tomiwa Igun and I am a management consultant with Boston Consulting Group and also, a co-founder of Young African MBAs. I grew up in Nigeria, left after high school and have lived in the US for the most part after that.
Why did you leave Nigeria when you did?
For educational reasons basically.
Please take us through your educational background?
I studied electrical engineering at Howard University, with a focus on power system which interestingly was inspired by the experiences that resulted from the failures of NEPA. I naively thought that if I learned about power systems, then I could help drive the necessary improvements in Nigeria's power sector, but I later learnt how much more complex lasting solutions are. I went on to do a Masters in electrical engineering at the University of Michigan and then attended Harvard Business School.
How did you find it at HBS?
It was a transformational experience for me.I was inspired on a daily basis by the people around me– their accomplishments, intellectual capacities, goals, values, and humility. I left having made life-long friends. It also offered unbelievable opportunities, one of which was co-authoring a published Harvard Business School case study on the power sector privatisation process in Nigeria, which was totally mind blowing for me. It was cool to hear that HBS students were learning about the Nigerian power sector and the challenges we're trying to overcome.
After such a transformational time, What did you go on to do?
After business school, I moved back to Nigeria. I took a year out, deferred a job offer in the US, then went to experience the Lagos hustle and bustle. I hadn't lived in Nigeria since high school and I figured it was a different experience than my fun visits.
Was there anything in particular that you wanted to do in Nigeria?
I wanted to just be on ground, living, working and experiencing day to day life. I also wanted to get involved in the Nigerian power sector in some way, so I did an internship with Africa Finance Corporation. I was fortunate because I happened to be very involved in the privatisation process and worked on a power project that was being developed in Ghana. I also served with the Lagos State government (ministry of infrastructure and works) in the electrical engineering department.
What was the year-long experience like?
It confirmed that Lagos is crazy like people say, but with the right mindset, you learn to see the opportunities amidst the craziness. I also learnt that I needed to be very careful because the longer you stay, the more accepting of certain mediocrities you become.
Nonetheless, Lagos is filled with amazing people and I made a lot of really good friends, many of whom I didn't know before that year. It was a good learning experience for me.
You returned to the US afterwards?
Yes, to take up my current role.
Can you tell us a bit about that?
My job is very diverse and the fun part of it, is that our management consultancy is helping businesses solve their business problems from big companies, non-profits to the government. Strategy work to operational work to IT to transformation, to organisational restructuring and so much more and I think that is the beauty of consulting and is the reason I enjoy what I do. Another reason I love my job now, is that it allows me be more involved in Nigeria and Africa.
Fascinating stuff. So, you talked about co-founding the Young African MBAs (YAM), can you please shed more light on this?
Young African MBA's (Y.A.M.) is a young and dynamic organization that is making formidable efforts in helping to bridge the gap of management talent in Africa today. Founded in 2012 by four MBA's from Harvard, Kellogg, The Wharton School and Duke University, Y.A.M. continues to successfully leverage the collective talents and resources of its members along with partner organizations to foster networking, mentorship, career support and assist in possible career transitioning to Africa. Plus it gives me an opportunity to work with my amazing co-founders: Tolu Owodunni, Feyi Oshinkanlu, and Yinka Akinyemi.
The impetus from my perspective was that, I felt that the business schools (at least the African business clubs) in the US, were starting to be very individual in the way things were happening. We still had collaborations and still supported each other, but I just felt that they weren't that big or impactful, as opposed to when we all come together and do more collaborative work. So, I thought that we should develop an organisation that would target the MBAs, but would not be an affiliate of any school and would just be like an African business club of business schools. That was my thinking. It has grown beyond that and now way past what we initially dreamt but we are trying to pull the resources and keep adding value to the members.
Inspiring…What is your core mission, what do you want to achieve in the long term?
It is to bridge the management talent gap in Africa, that is the crux of our mission. We are looking to do that in four folds, one is just by networking, giving people the opportunity to meet each other and not just MBAs. The truth is that we want to provide opportunities for people to learn more about the African market, have sessions where people speak and educate people more about the financial market. Another core mission is career support, helping companies with their recruitment strategies, which has been very rewarding. There is also the career transition part which is helping people transition back to Africa, connecting them with jobs or helping them evaluate how they assess the opportunities – we are building a salary database for folks to use as a benchmark when negotiating salaries (this is something we're trying to push harder as an organization by getting more members to provide anonymous input into the database. Finally, we provide mentorship for MBA applicants so as to increase the representation of Africans or friends of Africa on the campuses of top business schools.
You mentioned that it is not restricted to MBAs, what qualifications does one need to possess to become a member?
There are no real qualifications, you should just be someone who is interested in business in Africa. We have lawyers, doctors, people of other professions, but yes indeed, it is mostly MBAs.
How do you intend in the next few years to explore the interest and passions you have in the power sector?
I think for now, most of my contributions will be through things like the case study I wrote, doing short-term projects like I did earlier this year when I was in Nigeria for 4 months. Other avenues include involvement in organizations like YAM, MBTN, talking to people about what I know about the sector, making the introductions and enjoying projects as much as I can. A friend of mine recently was talking to me about how we can research renewable energy and developments in Nigeria and I'm interested in exploring that.
My goal within the next five years is to be active within the Nigerian power sector. People say you can make contributions from wherever you are, but for me, being on ground is where the real value is. There is some level of understanding that you get by just being on ground because I witnessed that first hand when I came home.
What would you say inspires you personally?
What inspires me with regards to working in the power sector is just what haunts me, which for instance, is being a kid watching Nigeria play Brazil in Atlanta 96 and almost missing the moment where we beat them. Or my mum complaining about how food keeps spoiling and how much they pay for diesel and all of these things keep haunting me… A friend of mine told me when he first went to the UK, he would wake up in the middle of the night and just jump out of the bed because his instinct was to iron his clothes, or charge his phones etc thinking he was still in Nigeria and the power would soon be cut off. This should not be the case. All of these are some of the things that got me interested in the power sector.
Furthermore, I get a lot of satisfaction from helping people and would want to be considered as someone who cares about really helping people, irrespective of who they are and where they are from. I like to think of Nigeria as more than just the elites but unfortunately the elites seem to run the country.
After all said and done, is there is a future in politics or policy making for you?
I don't know, not yet. That is another story actually because I think it is very silly to complain about politics if you leave it the way it is. However, I think it is very easy for us to complain but there is a lot I don't understand and if the right opportunity comes up, I would love to contribute with the blessing of my family of course. I wouldn't also mind working in policy-making too because I think there's tremendous opportunity to make a difference in that regard.
And finally, what words do you have for people who may be considering moving back to Nigeria?
Well, I have seen both sides and I know a few people for instance, who have moved back and have struggled to find jobs. It is not like they don't have the qualifications, but that they are just not fortunate enough to have the right contacts. I think it is very important to network and meet people, not because of what you will necessarily get from them, but because it opens you up to different ways of thinking and broadens your horizon somewhat. Otherwise it is going to be really tough going to Nigeria and trying to forge ahead.
I also think there is a need to keep a open mind, in not being too quick to judge people, but just really trying to understand where they are coming from or why they are doing what they are doing and whatever it is, because that helps you deal with them and puts you in a better position to be successful.
It is also important for us not to be involved in get rich quick schemes. I think many of us get into that trap and that is where we get it wrong. I know a few friends that are doing amazing things in Nigeria right now and I don't know if they are doing it for the money, because the money is definitely not there yet and still, the kind of impact that they have in the long term would benefit them.
So, in summary, people should bear a number of things in mind, first follow your passion. Second, make sure that you are true to yourself and not get distracted by some of the surface level opportunities that you see. Try to learn what it takes to make things work in places like Nigeria. It is also important to leverage well-informed people, organisations like movebacktonigeria.com, YAM, and others, will also help because again, networking is very important for various reasons therefore, leveraging certain organisations that share your value system will be tremendously helpful. I've been extremely gratified when YAM members have found job opportunities via our network!