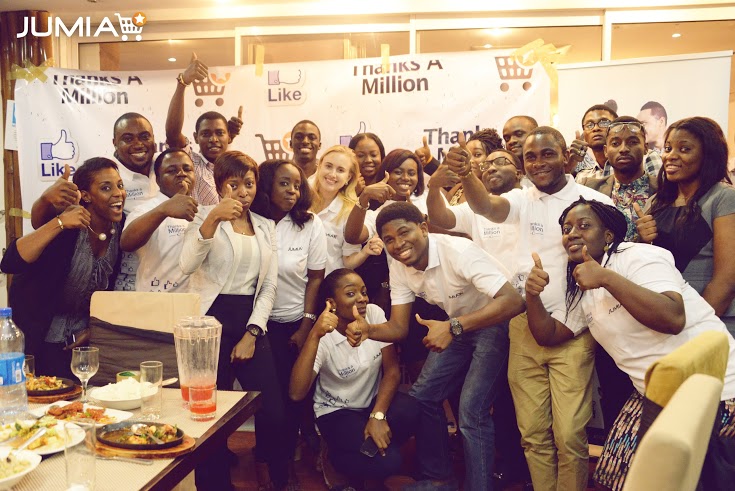 Jumia Nigeria is one of the biggest success stories for social media brands in Nigeria. Jumia recently hit the big milestone of 1 million fans on Facebook with a lot of fan appreciation initiatives to celebrate the big 1 million.
Jumia hosted some of its top Facebook fans to celebrate with on the new beginning of a much bigger online presence to come. The brand hosted 8 fans Henry Dennis, Sanmi Akinrele, Dennis Mgbah, Uzama Osas Martins, Esther Braimoh, Olaolu Falokun and Wuraola Agbaje to show appreciation for their continuous support of the brand since they first launched on the social platform.
In appreciation, Jumia gave the fans a treat with an evening to always remember at a restaurant in Lagos. The evening went on with food drinks and conversations about Social media in Nigeria.
Jumia Nigeria is present on Facebook, Twitter, Instagram, Google+ with Mobile chat channels on Whatsapp, Palmchat and Blackberry Messenger.
Check out pictures from the event for more on how the celebration went with Jumia Goodie bags to round off the memorable event.
_______________________________________________________________
Advertorial – Sponsored Content