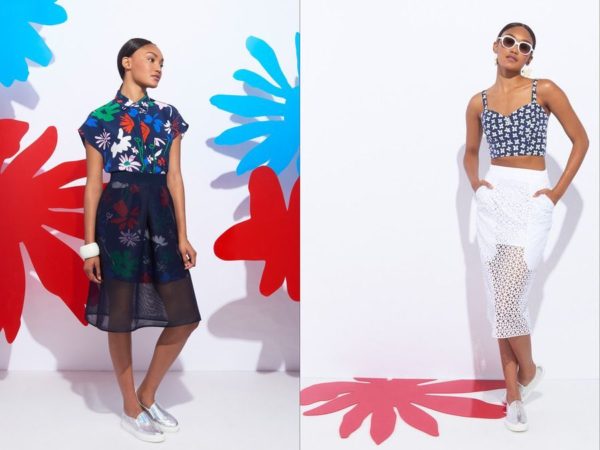 Presenting the Spring appropriate collection from Phoenix, Arizona-born designer Whitney Pozgay's design label – Whit.
The Spring/Summer 2015 collection lookbook is a mix of whimsical charm and Summer chic pieces that bring together a blend of fun and tropical themed pieces that we love.
Featuring model Josilyn Williams, the 28-pieces collection is filled with mixed prints, cut outs, eyelet skirts, crop tops, mesh skirts and dresses and more.
We love the colourful background that adds a fun, oriental and resort-chic vibe to the collection and of course the pieces are must-haves.
Check out the full collection below;
Photo Credit: www.style.com
For more information about the label and collection you can visit www.whit-ny.com