Ask FVO!: How do I Keep Track of Constantly Changing Trends in the Event Management Industry?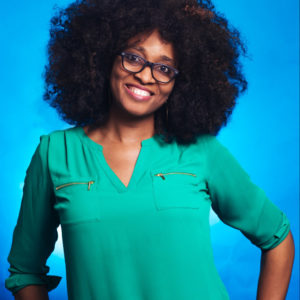 BellaNaija is pleased to announce a new column for our special readers – Ask FVO! Funmi Victor-Okigbo (FVO)  is an expert in Event planning & management, and is now a  BellaNaija contributor.
FVO is the Chief Executive and Lead Production Designer of No Surprises Events. Her
corporate client base spans industries as diverse as technology, entertainment, banking, government and consumer goods across sub-Saharan Africa.
Need help planning a family dinner, birthday party, seminar, wedding, board meeting, concert or just curious about how the professionals do some of their amazing tricks? If you have a burning question, just Ask FVO and get a focused, clear, no-nonsense answer!
***
Dear FVO,
Trends in the event management industry are constantly changing. One minute something is trending and the next minute, people have moved on. New ideas keep coming up, please how do I keep track of trends in the industry?
Thanks,
Opeyemi
***
Dear Opeyemi,
These days everything changes so fast, but the good news is that keeping up is not impossible. I have a few ideas:
Do a lot of reading and online research there are lots of books and e-books to choose from.
Use the internet wisely, there is loads of information out there on Instagram, Pintrest, Google etc.
Attend as many events as you can and be observant. If you see anything you like, don't be too proud to walk up to the planner or vendor to ask for their business card or ask questions. They may be busy at the time but schedule a later time to meet.
Subscribe to as many event blogs and magazines that you can find.
Follow global events for inspiration. Don't just focus on the fashion and gossip 🙂 Dig deeper, find out who did what and how they did it. Visit their websites, they may have more information there. Bellanaija is also a good source for local and some international events (sorry I had to plug in)
Attend industry conferences and expos at home and abroad if and when you can.
Develop relationships with colleagues and vendors in the industry with like minds, you can always draw strength and ideas from one another. There is nothing as inspiring as swapping notes with a colleague.
Finally you can find inspiration anywhere and everywhere, from magazines, to movies etc. you just have to be alert and pay attention.
Does anyone have any other ideas I may not have touched? Please share!
FVO
***
Send your questions for FVO to askFVO(at)nosurprisesevents.com stating your name and where you are writing from. The editor reserves the right to edit submissions for content brevity and clarity. We regret that we cannot provide individual answers to questions sent in and cannot state at which exact date answers would be published.
We look forward to reading your emails and tweets with questions.