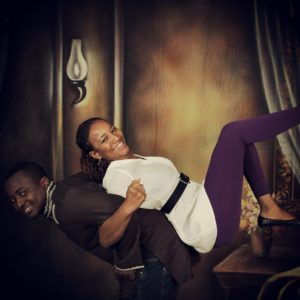 Congrats once again to Big Brother Revolution couple Kevin and Elizabeth Pam! The Nigerian-Tanzanian couple have been together for several years and have been blessed with their 2nd child – a boy.
2011 was a big year for the couple as they tied the knot and Liz gave birth to their daughter. 3 years down the line, they have welcomed another bundle of joy. Their son was born on Saturday October 4th 2014 in Abuja.
Coincidentally, the new season of Big Brother Africa – Big Brother HotShots kicks off today! Let's hope love is in the air again.
Photo Credit: Mr Kevin Pam/Instagram