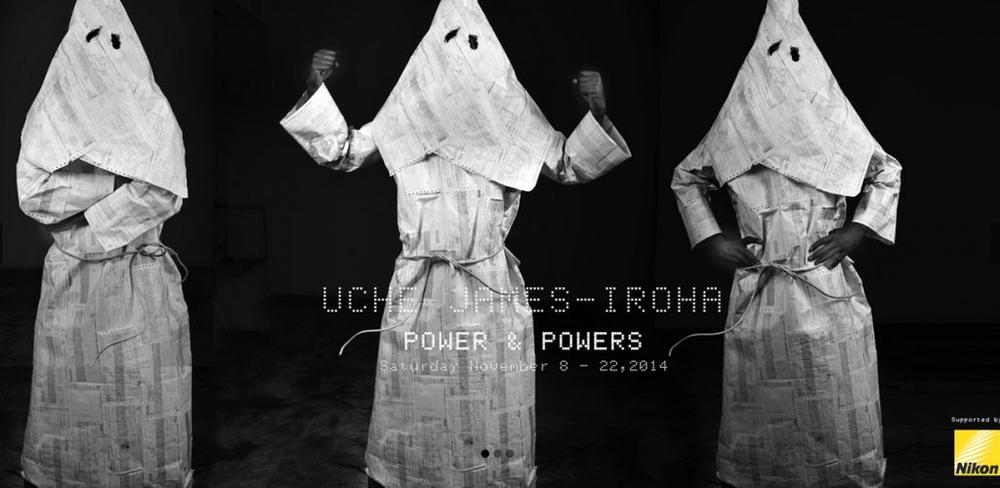 Omenka Gallery is proud to present "Power and Powers", an exhibition of recent photographs by contemporary Nigerian artist, Uche James‐Iroha.
Supported by Nikon, the exhibition calls for a self-examination and invites the audience to an introspective of 54 years of epileptic power supply in Nigeria.
According to the artist, "These are images that explore the dark and unprogressive romance between political power and electrical power distribution in Nigeria. By far the most populous nation in the continent with vast human and material resources and enormous potential, electricity is still a big issue. Marred by erratic power supply, the nation is caught in the web of deceit where political office seekers clearly use the promise of 'light' as the most effective bait. It is interesting to know that tons of white elephant projects which include a cashless economic system and automated rail transport, are in the works gulping mammoth budgets and will all depend on an efficient electrical supply system."
Be sure to attend and show support.
Date: Saturday 8th – Saturday 22nd November 2014
Time: 10AM
Venue: Omenka Gallery, 24, Ikoyi Crescent, Off Modupe Alakija, Ikoyi, Lagos
All images in "Power and Powers" were shot exclusively with Nikon.
_____________________________________________________
Sponsored Content