Happy Friday!
We have such a beautiful wedding to end the week with!

Chibogu Emodi & Chijioke Ilozue had the beautiful wedding of their dreams in Anambra and Abuja.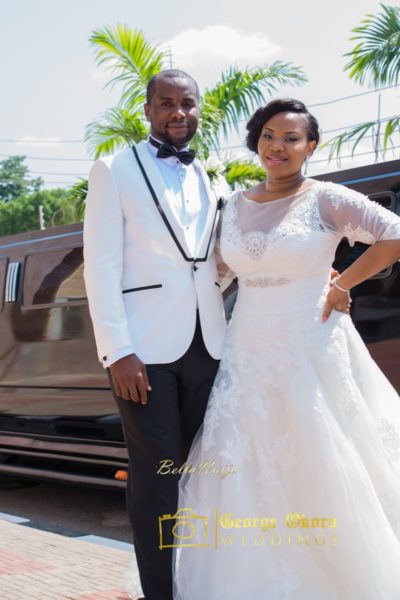 BellaNaija Weddings wishes Chibby & CJ a happy married life!
***
~ Pre-Wedding Photos – Cognito Studios

How We Met
From the Bride, Chibogu
We met back in 2009 when I travelled to the United Kingdom to get a Masters degree in Management & HR at Nottingham Trent University, Nottingham City. When I arrived Nottingham, I realized that all the student's accommodations around the city center were fully booked already as I came in a week later than the resumption date but as God will have it, I met an amazing long time friend Ify who offered to share her apartment with me for the time before I eventually met my gorgeous friend Aramide who also offered me shelter while I sorted myself out.
To cut the long story short, I saw CJ a couple of times in the classes we took together and sometimes in the library but couldn't be bothered to get acquainted with him cos I was still trying to adapt to the new environment. He also seemed to be the reserved type from what I observed. It came that faithful day when Aramide introduced him to me as one of her good friends and of course we became friends ever since then.
Our friendship continued to wax stronger and stronger as he constantly visited even after I moved into my own apartment, he helped me settle in so well and was always there for me when I needed a shoulder to lean on. Hmmmm.….thinking back, CJ was and is still a perfect gentleman with a heart of gold. He was so patient as a friend especially days when I took out the stress of MSc on him [laughs…poor Cj]. Anyways at some point, we both knew we just had to stop deceiving ourselves with the claims of being just friends, even most of our close friends knew there was more to it LOL! but I still had to play the hard to get babe and still wanted to stick to my plan of not wanting to have any sort of relationship while studying, in other to avoid distractions … but who are you to question God's plan of what will be, will be? We kept on with the friendship status until he asked me properly to be his girlfriend! hehehehehe.…. let's save the story for another day!
The Proposal
From the Groom, Chijioke aka CJ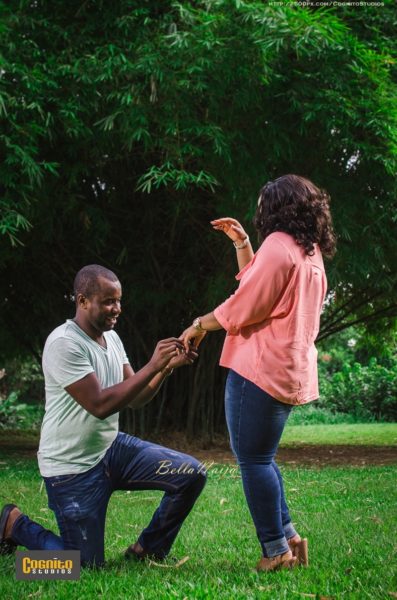 Jeez what was I thinking? That was the thought that kept running through my head Lol. Funny proposal but had to pull this one off. Cuddle bunny came to visit me in Nottingham and all the while I was like, it's got to be now. Found a way to get Chibby to come around and started plotting how to execute the plan right from the very day she landed. Like every other guy I stole one of her rings and went shopping for an engagement ring #phew. Can still remember that while I was searching for the ring, she kept calling to find out where I was and I had to reassure her that I was on my way to help her out with shopping. Finally got the ring and just so she wouldn't notice I dashed back to drop the one I stole earlier.
The D-day came and as usual was sad to see her go even after staying up all night anxious for the next day. Before her departure time I had to pull her to a secluded area in Heathrow Airport pretending I had a gift for her mum. I bet you all wondering why I chose a quiet spot for this project. I just had to avoid making YouTube's top 10 list of funniest marriage proposals … Lol.
With my heart beating fast I looked around and made sure no one was watching, no phone cameras on, no CCTVs on me then I went down on one knee (though inside my mind I was sitting down sha and ready to takeoff) then I popped the question … "Chibby will you marry me?" Speechless and too shocked for words she said YES and the rest is history. I feel over the moon and ecstatic that I finally got married to my 'Beautiful Onyinye'. Cuddle Bunny you complete me and loving you is so incredible !!!
From the Bride, Chibogu
Looking back, it was such a funny proposal LOL! it happened in a twinkle of an eye and yes I never expected it to happen at that particular point in time. Anyways it all happened when I traveled to Nottingham to visit Cj back in 2012 since he got a job and stayed back after our masters degree programme while I came back to my mother land in 2011 to search for greener pastures. While I was there I never sensed he had something up his sleeves cos he never gave a clue, I just enjoyed my holiday to the fullest every single day. Unfortunately the holiday came to an end because I had to get back to work. I remember heading to the airport with a sad feeling even though I was putting on a brave face, but the thought of leaving him behind and the whole long distance relationship was still weighing me down [Sniffs…] nevertheless, life goes on and we both had to be strong for each other. We got to the airport right on time, checked in my luggage, and as usual had excesses but thank God CJ was there to assist me [Big smile..].
We hung out a little while and as I was just about to cross security, he called me back and asked me to come with him to collect a little gift he wanted me to give my mum. Knowing CJ is always full of pranks, I wondered why he waited until I was about to cross security for departure before pulling one but kept my lips sealed and obeyed, while I was still wondering and asking what he was up to, he knelt down on one knee with a cute ring in his hands and asked me to marry him after saying so many things like how he wanted us to take our relationship to the next level and all, I just smiled and thought it was all a joke but when he kept going on and on, I knew he had actually meant it and of course said yes at the same time a little pissed at him for choosing such a perfect time to propose [being sarcastic and rolling eyes].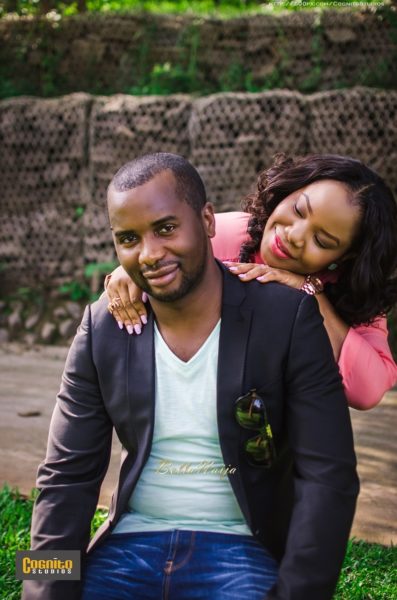 Anyways here I am, 3 years down the line, married to the man who not only accommodate my flaws but still look back and tell me how amazing I am and never forgets to pay me complements each time he sees me. Despite all our ups and downs and all we've been through together, deep down in my heart, I thank God every day for giving me my best friend as a life partner!
Advice for Other Couples
Firstly welcome every opinion because there will be so many but never forget what makes you happy, enjoy every moment you have 'cos its so easy to be consumed by the whole wedding preparations that you forget the reason why you're going into it in the first place, above all pray, pray and pray together for everything to go well, it's one thing to plan a great wedding but it takes the will of God to have a successful one.
Highlights
The Highlights of the day were when we were pronounced husband and wife by the priest, we just felt that was it, no turning back and definitely when Naeto C performed! And I must not forget the follow the leader group dance!!
***
~ White Wedding – George Okoro Photography | Cognito Studios
~ Traditional Wedding – McCoussins Studios
Photography
Prewedding Photos: Cognito Studios | 08069470489 | facebook.com/cognitostudios
Traditional Wedding: McCoussins Studios
White Wedding: George Okoro | instagram.com/georgeokoro | iamgeorgeokoro (at) gmail.com
Additional White Wedding Photography: Cognito Studios
Wedding Info – Dates, Venues, Colours
Traditional: 27th December 2013 | Bride's hometown and family home in Onitsha, Anambra State | Coral and Teal
White: 17th May 2014 | Thisday Dome, Abuja | Peach, Ivory and Gold
Wedding Attire
Wedding Dress: Enzoani 2014 Bridal Collection
Reception Dress: Custom dress made in Dubai and revamped by Huddaya Couture
Bridal Makeup for both Traditional and White wedding: Brushes n Pencils
Bouquet: Lillys Concept
Bridesmaids Makeup: Bellezza Faces
Groom's Suit: Daniel Tissu White Tuxedo | styled by C&C Collections Abuja
Grooms Men's Costumes: C&C Collections
Bridesmaids' Dresses: Huddaya Couture
Vendors
Wedding Planners: Mum and bride
Wedding Coordination: Zapphaire Events | www.zapphaire.com
Traditional: The Oven Cake Craft
White Wedding: Maribill Couture Cakes | maribillcouturecakes (at) gmail.com
Traditional Wedding Decor: Valentino Events
White Wedding Decor: The Wedding Guru | www.twguru.com | instagram.com/theweddingguruu
Food, finger food, Cocktails and Dessert: Festive Ocassions
Wedding Invitations: The Wedding Store Ltd