Get Ready for a Splash as Play Lounge hosts its 9th Pool Party with J Holiday in Abuja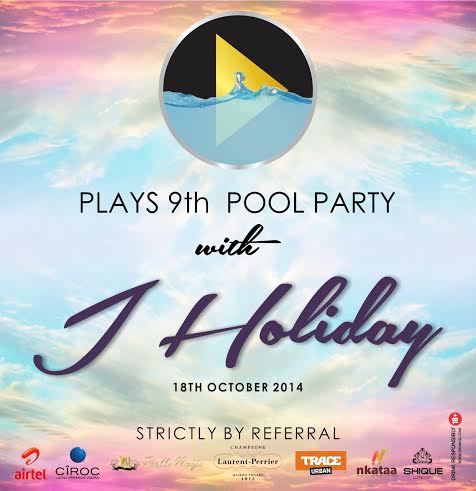 Play Lounge, Abuja is excited to announce its 9th bi-annual Pool Party taking place this October with international R&B artist, J Holiday as the host.
The exclusive event is definitely one to look forward to as attendance is solely by referral. 30 Play Ambassadors will be nominated and allowed to recommend 5 people each to be invited.
This party is so exclusive that the venue is undisclosed and guests will be picked up on the day of the party.
Date: Saturday 18th October 2014
Time: Undisclosed
Venue: Undisclosed
Watch J Holiday talk about the Pool Party

__________________________________________________
Sponsored Content