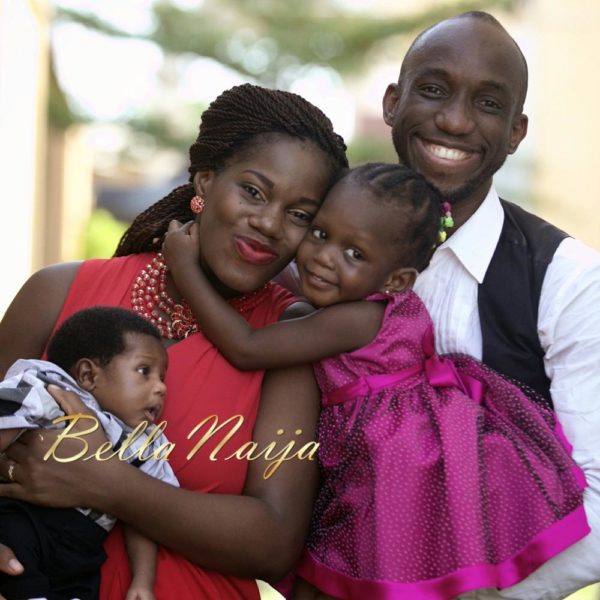 Nigerian gospel artiste Obiora Obiwon has welcomed a new addition to his family with the birth of a baby boy – just as he is celebrating his 3-year marriage anniversary. To mark these two special moments, they have released photos from a lovely family shoot.
Obiwon tried to capture his joy and gratitude on social media with the following words, "Dear Jesus, Thank You. Thank You. Thank You…Again and again and again. Thank you for Nkechi, amazingly beautiful inside out. Today we celebrate 3 Years of Marriage…it feels like 3 days! Thank You for the great gift she is, from You to me. Thank you for our daughter Nmesioma, a great bundle of joy she is to us. Now thank You for this great additional bundle of joy, our son Chimdalu Michael, born few weeks ago, on the 23rd of September, 2014. I know where I was, where I was headed, before You plucked me out, saved me and asked me to walk with You. I have indeed seen Your wonders, my life a testimony that You are good. I'm a living testimony that when You forgive any who truly come to You, You wipe the slate clean totally, Your Mercy removing what I deserve, Your Grace giving me gifts I don't deserve. Thank You For my sweet marriage, my wife, our daughter and our new born son. Thank You my Lord. Yours Forever by Your Grace, Obiora Obiwon"
Obiwon is currently working on the video to 'Pour Your Love' off his last album "Gold Water".
Check out the family shoot below!