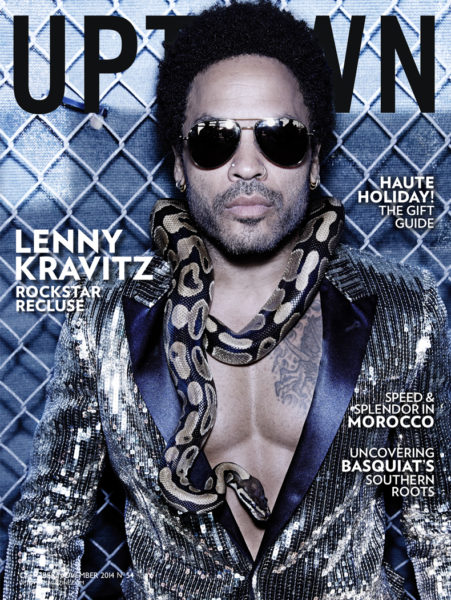 Guitar legend Lenny Kravitz is the cover star for Uptown magazine's October/November 2014 issue.
For the cover story, "Lenny: Simply the Best in Saint Laurent", a quieter and more reflective Kravitz sat down to discuss his 10th studio album, Strut, finding love, having more children and his new fashion venture.
You can check out his full feature and interview in Uptown Magazine.
Here are some highlights from "Lenny: Simply the Best in Saint Laurent"
On getting married again after dating starlets and supermodels:
"I'm waiting. It's coming. It isn't a far-off thing anymore."
On having more children, and what his daughter 25-year-old Zoë Kravitz offered:
"I would like to do it again. That's the way I feel, but when I bring it up [Zoë's] like, 'Slow down. Slow down. I can have kids. Slow down.' So I don't know if she's too keen on it."
Reflecting on the deaths of his mom and dad:
"I thank God every day for my health. [Health], for me, is where it begins and the rest is gravy. Also [I'm thankful] for being disciplined. As they say in the Bahamas, there are a lot of talented people living under the bridge. A lot of folks driving cabs, fishing and working in the streets can act and sing better than people getting Oscars and Grammys​."
On his love of fashion, specifically Saint Laurent:
"What I like are clothes that are classic rock and roll. Saint Laurent has that retro inspiration but its cleaned up and made into modern fashion. Their clothes fit my silhouette. They're clothes that feel like me​."
On his future:
"I feel like whatever I'm supposed to do or get or achieve will happen, and what's not mine is not mine to have. My grandfather used to tell me when I was a kid, 'Nobody can take anything away from you that is yours.' He also used to say, 'the best is yet to come.'"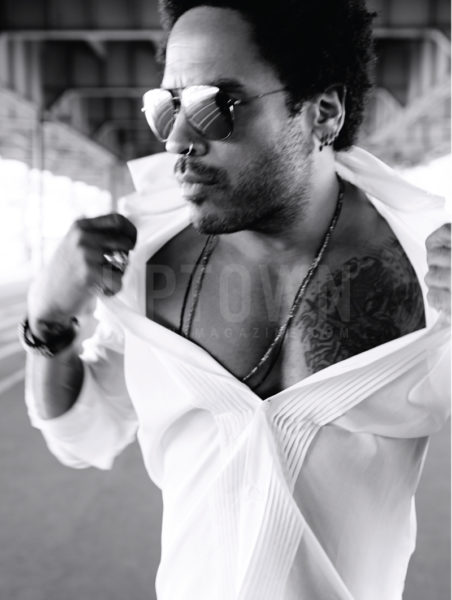 Photo Credit: Uptown Magazine