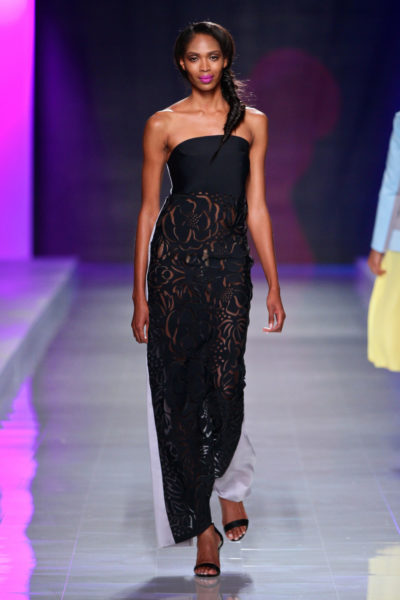 Its day 2 of fashion week!!
We are so excited to see one of our favourite designer brands, Josh & Nicol, owned by the incredible Nigerian born & London based designer Ufuoma Ekpecham showcase on the second day of the 2014 Mercedes-Benz Fashion Week Africa.
Josh & Nicol showcased their Benin-Kingdom inspired 'Pop Idia' Spring/Summer 2015 collection.
The collection had several fab pieces like shift dresses, culottes, wide-leg trousers, maxi dresses using chiffon and satin fabrics, emphasized with detailed cut-outs. This collection was definitely a fun one.
Check out the full collection below!
Photo Credit: Simon Deiner / SDR Photo