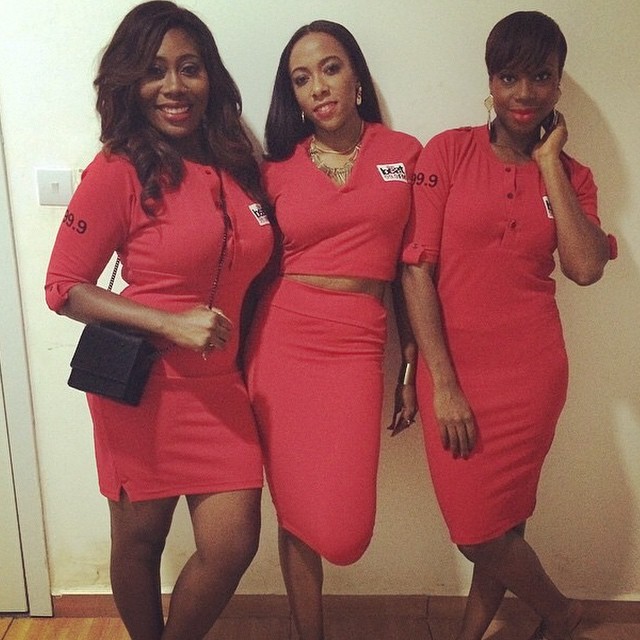 The Beat 99.9FM hosted a concert last night and the ladies of the Beat were out and about in their "uniforms".
Each one of them took the time to put a unique spin on their looks.
Check on Toolz, Fade Ogunro, Gbemi Olateru-Olagbegi, Maria Okanrande and Dami Elebe – let us know your thoughts.