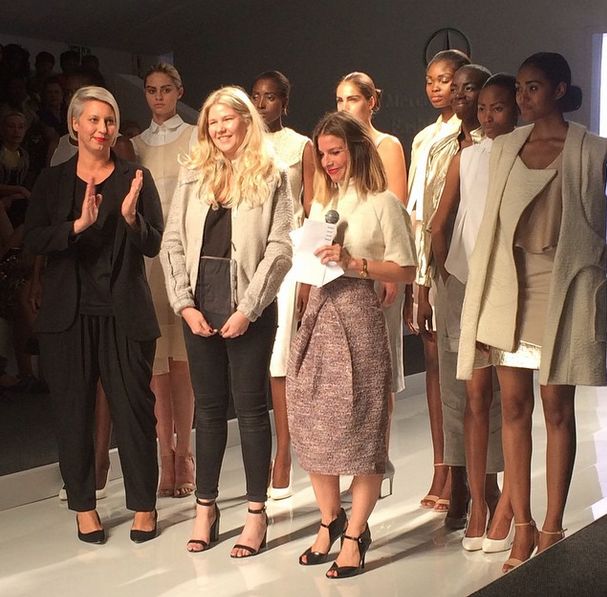 Congratulations to the 2014 Elle Magazine South Africa Rising Star winner – Tamara Cherie Dyson!
The designer was among the finalists who showcased their Spring/Summer 2015 collection a few minutes ago, today in Johannesburg, South Africa at the 2014 Mercedes-Benz Fashion Week Africa. MBFWAfrica2014 event started today, Wednesday 29th October and ends on Saturday 1st November 2014.
With a chic collection featuring white hues, thick coats with asymmetrical hems, glossy panels filled with feminine allure and more, we are not surprised she took home the prize.
Check out the full collection below!
Photo Credit: @cosmopolitansa (Instagram)
Additional Photo Credit: Simon Deiner / SDR Photo