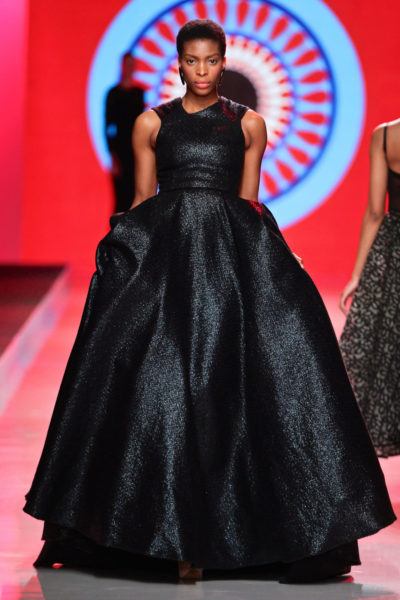 Two fashion shows happening at the same time – we can barely contain our excitement!
A few minutes after the Elle Rising Star winner was announced at the Mercedes-Benz Fashion Week 2014 (click here if you missed it), Mozambique fashion label Taibo Bacar pushed out its Spring/Summer 2015 collection and we were simply blown away.
Taibo Bacar's collection was exquisite, and a much-appreciated departure from the label's Autumn/Winter 2014 minimalist approach.
For his Spring/Summer 2015 collection, Taibo Bacar went with bright colours and eye-catching details like intricate lace designs, sequins, prints and loads more. There were matching sets, bustiers, mixed prints and more things to look forward to this new fashion season.
One of the highlights of the showcase was when all the models sat on the runway as Taibo Bacar came out to take a bow – not the usual fashion show curtain call.
Check out the full collection below!
Photo Credit: Simon Deiner / SDR Photo
Additional Photo Credit: Reze Bonna
Check out the full schedule for 2014 Mercedes Benz Fashion Week Africa here.