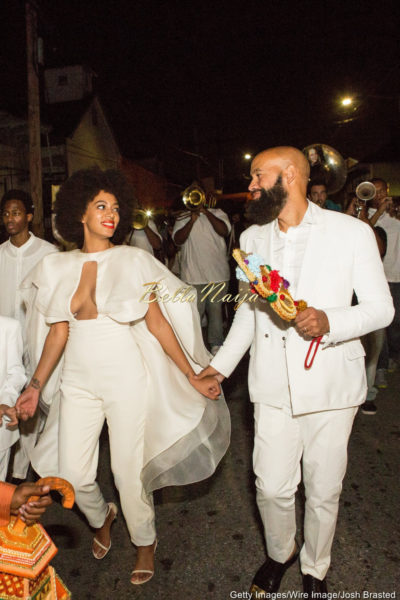 A few days ago BN gave you the scoop about Solange Knowles getting married over the weekend to her boyfriend Alan Ferguson in a quiet ceremony – well, the wedding has happened and we have a look inside her glorious weekend for you.
The weekend started off with a rehearsal dinner, then the wedding ceremony itself and then the reception.
It was a colourful event with all the guests dressed in white as well as the couple. Of course, Beyoncé made an appearance with Jay Z (and they looked so cute together too).
Check out pictures from her day!
Rehearsal Dinner
Wedding Day
Wedding Portraits
Reception
Photo Credit: Getty Images/Wire Image/Josh Brasted
Additional Photo Credit: Instagram.com/Beyonce