Friday = Tripican presents Movies This Week! 🙂
Thank God it's Friday! It's that time of the week again, you know, our favourite day. Tripican.com brings you all the amazing movies that you can watch in the cinemas closest to you and of course, there are great tickets available now at Tripican.com.
It's Tripican's Black Friday today so you can get tickets at slashed prices now (Absent pushing and shoving)!
Black Friday: Get 25% off movie tickets now at Tripican.com!
Use Discount Code: BLACKFRIDAY
With 5 new thrilling and exciting movies lined up for your viewing pleasure, you can hang out with family and friends at the cinemas this weekend.
The movies hitting the big screen today are Adventure/Comedy Movie "Penguins of Mandagscar", Comedy/Romance Movie "The Prince", Comedy Movie "Horrible Bosses 2", Comedy/Drama "Ungli" and Comedy/Romance "Happy Ending" . Buy tickets now!

Good News! You can now buy tickets to see any movie at The Galleria, Silverbird Cinemas, Victoria Island, Lagos on Tripican.com. We are also excited! So hurry now and buy your movie tickets at Tripican.com!
Here are other movies showing this week for Genesis Deluxe, Ozone and Silverbird Cinemas. Check out www.tripican.com for movie information and show times. Enjoy!
Feature Movie: Horrible Bosses 2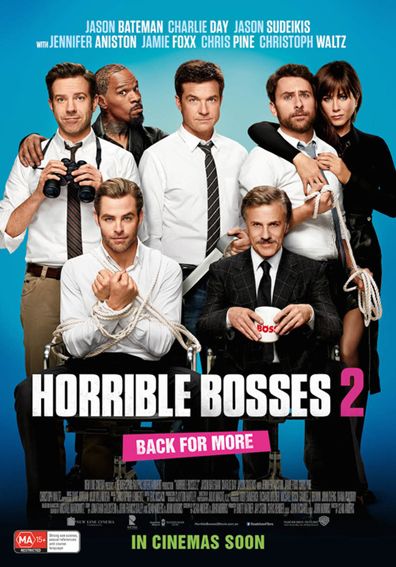 Genre: Comedy
Starring: Jennifer Aniston, Chris Pine, Christoph Waltz, Kevin Spacey
Synopsis: Dale, Kurt and Nick decide to start their own business but things don't go as planned because of a slick investor, prompting the trio to pull off a harebrained and misguided kidnapping scheme.
Watch the Horrible Bosses 2 Trailer

Penguins of Madagascar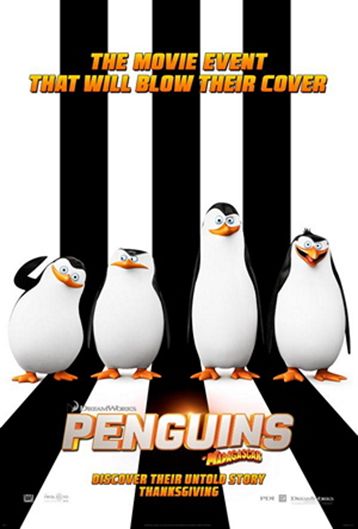 Genre: Adventure, Animation, Comedy
Starring: Tom McGrath, Chris Miller, Christopher Knights, Benedict Cumberbatch
Synopsis: Super spy teams aren't born…they're hatched. Discover the secrets of the greatest and most hilarious covert birds in the global espionage biz: Skipper, Kowalski, Rico and Private.
Watch the Penguins of Madagascar Trailer

Genre: Action, Thriller
Starring: Jason Patric, Jessica Lowndes, Gia Mantegna, Bruce Willis
Synopsis: When his daughter is kidnapped, a retired assassin is drawn back into the life he gave up. To rescue her, he must confront his former rival.
Watch The Prince Trailer

Happy Ending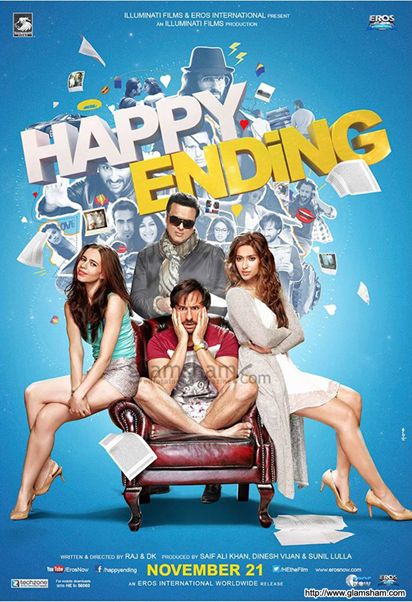 Genre: Comedy, Romance
Starring: Saif Ali Khan, Ileana, Kalki Koechlin, Ranvir Shorey
Synopsis: A love triangle ensues.
Genre: Comedy, Drama
Starring: Emraan Hashmi, Kangana Ranaut, Sanjay Dutt, Randeep Hooda
Synopsis: A gang of friends decide to take justice into their own hands.
Genre: Adventure, Sci-Fi
Starring: Jennifer Lawrence, Josh Hutcherson, Liam Hemsworth, Woody Harrelson
Synopsis: Katniss Everdeen is in District 13 after she shatters the games forever. Under the leadership of President Coin and the advice of her trusted friends, Katniss spreads her wings as she fights to save Peeta and a nation moved by her courage.
Watch "The Hunger Games: Mockinjay" Trailer

Magic in the Moonlight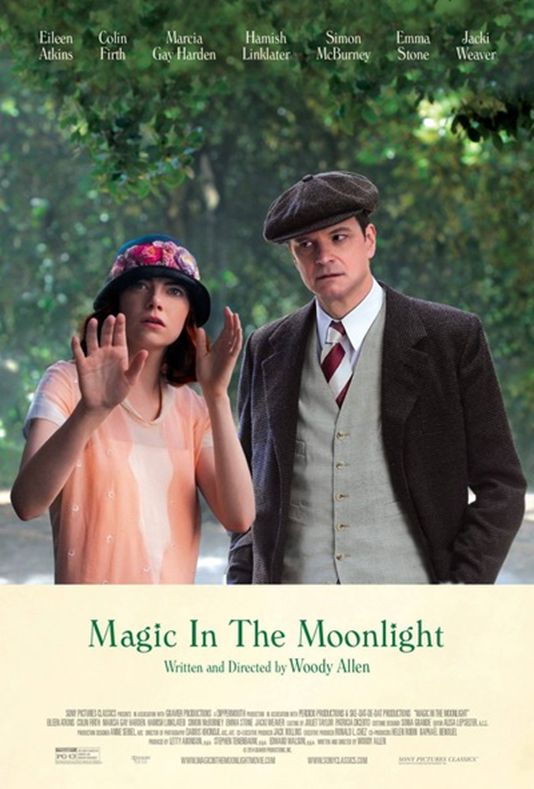 Genre: Comedy, Romance
Starring: Colin Firth, Antonia Clarke, Natasha Andrews, Valérie Beaulieu
Synopsis: A romantic comedy about an Englishman brought in to help unmask a possible swindle. Personal and professional complications ensue.
Watch the "Magic in the Moonlight" Trailer

A Most Wanted Man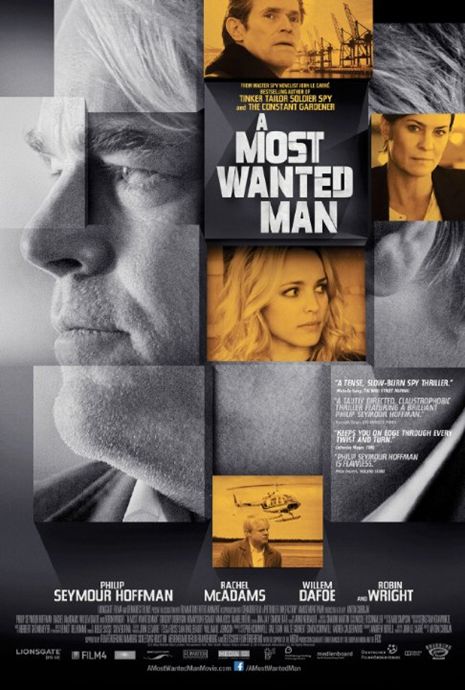 Genre: Thriller
Starring: Grigoriy Dobrygin, Philip Seymour Hoffman, Homayoun Ershadi, Mehdi Dehbi
Synopsis: A Chechen Muslim illegally immigrates to Hamburg, where he gets caught in the international war on terror.
Watch the "A Most Wanted Man" Trailer

A Place In The Stars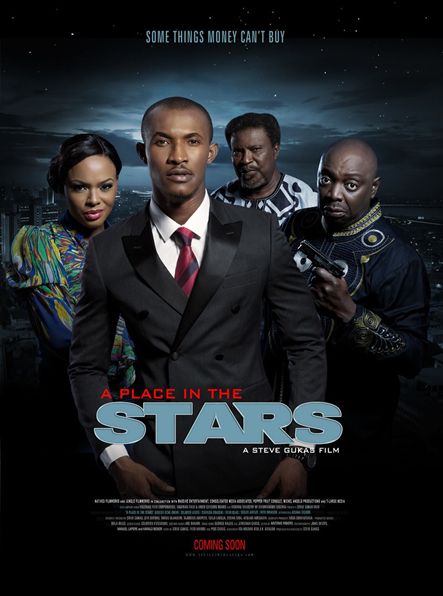 Genre: Crime, Horror
Starring: Gideon Eche-Okeke, Segun Arinze, Yemi Blaque, Femi Branch
Synopsis: Kim Dakim (Gideon Okeke), a young lawyer gets a client with a case that leaves him conflicted. He has information that can save many lives if he passes it on, but he also stands to make millions if he doesn't. In a very corrupt country where everyone loves money and no one cares how you make it, Kim sees this as his chance to make it big.
Problem is Diokpa Okonkwo (Segun Arinze) the king pin of the counterfeit medical drugs trade who his case is against, doesn't play nice. He kills at will to protect his multi-million dollar trade and is not pulling punches against Kim and his client.
He has Kim's client in jail and assassins out to silence Kim. Suddenly is at war on two fronts, one to stay alive and the other against his conscience and everything he has been raised to believe is right.
Watch the "A Place in the Stars" Trailer

The Good Lie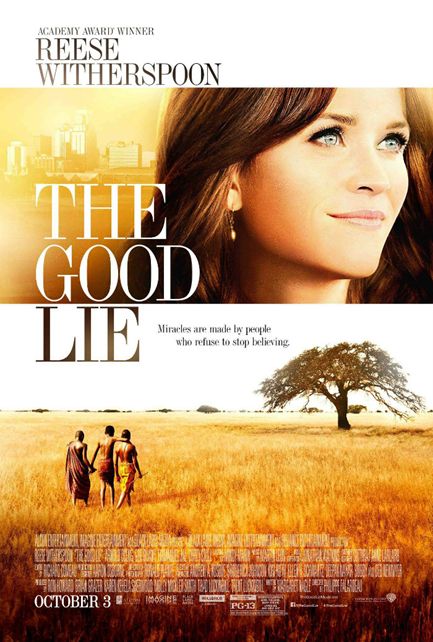 Genre: Drama
Starring: Reese Witherspoon, Arnold Oceng, Ger Duany, Emmanuel Jal
Synopsis: Sudanese refugees given the chance to resettle in America arrive in Kansas, where their encounter with employment agency counselor forever changes all of their lives.
Watch the "The Good Lie" Trailer

Dumb & Dumber To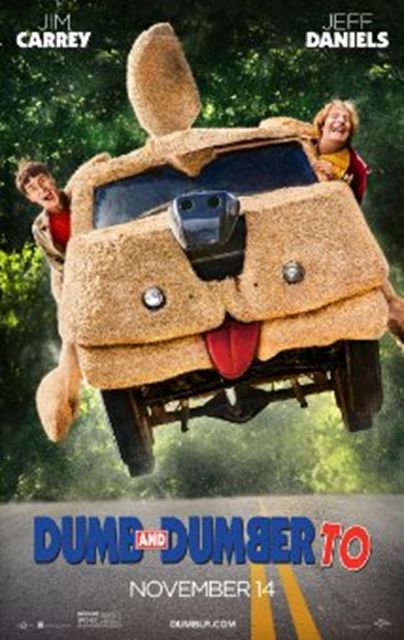 Genre: Comedy
Starring: Laurie Holden, Jim Carrey, Kathleen Turner, Angela Kerecz
Synopsis: 20 years after the dimwits set out on their first adventure, they head out in search of one of their long lost children in the hope of gaining a new kidney.
Watch the "Dumb and Dumber To" Trailer

Interstellar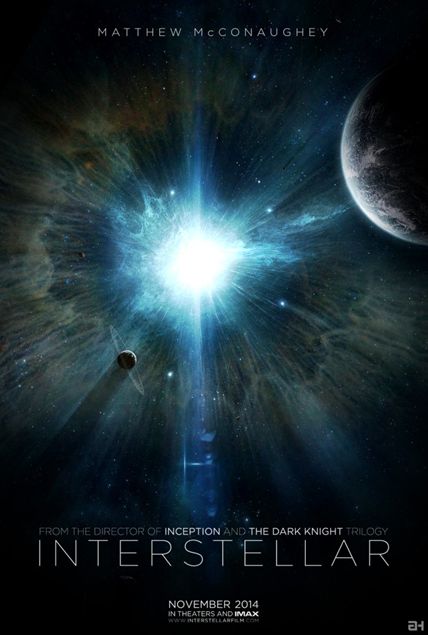 Genre: Adventure, Sci-Fi
Starring: Matthew McConaughey, Anne Hathaway, Wes Bentley, Jessica Chastain
Synopsis: A group of explorers make use of a newly discovered wormhole to surpass the limitations on human space travel and conquer the vast distances involved in an interstellar voyage.
Watch the "Interstellar" Trailer

Automata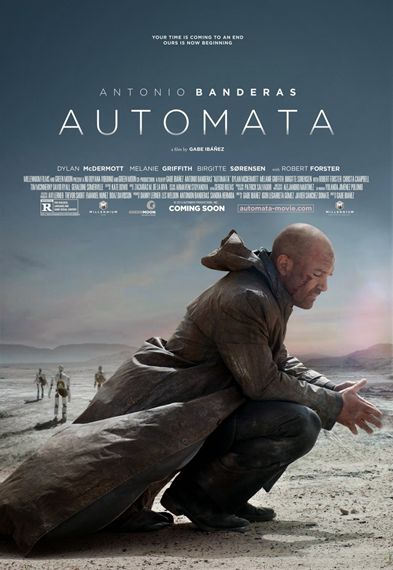 Genre: Sci-Fi, Thriller
Starring: Antonio Banderas, Birgitte Hjort Sørensen, Melanie Griffith, Dylan McDermott
Synopsis: Jacq Vaucan, an insurance agent of ROC robotics corporation, routinely investigates the case of manipulating a robot. What he discovers will have profound consequences for the future of humanity.
Watch the "Automata" Trailer

Snowpiercer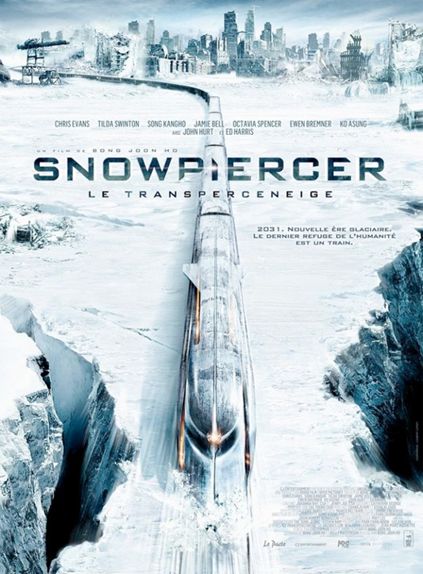 Genre: Action, Sci-Fi, Thriller
Starring: Chris Evans, Kang-ho Song, Ed Harris, John Hurt
Synopsis: Set in a future where a failed climate-change experiment kills all life on the planet except for a lucky few who boarded the Snowpiercer, a train that travels around the globe, where a class system emerges.
Watch the "Snowpiercer" Trailer

Hateship Loveship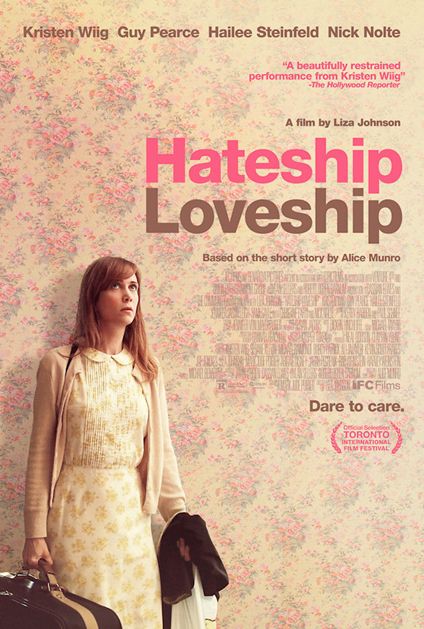 Genre: Drama
Starring: Kristen Wiig, Guy Pearce, Hailee Steinfeld, Jennifer Jason Leigh
Synopsis: A wild teenage girl orchestrates a romance between her nanny and her father, who is a recovering addict.
Watch the "Hateship Loveship" Trailer

30 Days in Atlanta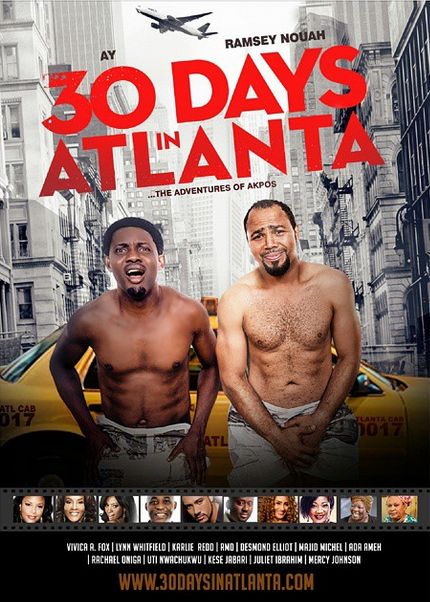 Genre: Comedy
Starring: AY, RMD, Ramsey Nouah, Mercy Johnson, Desmond Elliot, Ada Ameh, Rachel Oniga, Kese Jabari, Vivica Fox, Lynn Whitfield, Karlie Redd, Majid Michel, Juliet Ibrahim
Synopsis: 'Sharp Warri boy', aptly describes the Akpos character. He is our very own Rowan Atkinson (Mr. Bean) and Chris Rock rolled into one. Akpos wins a 30-day holiday for two to Atlanta, Georgia. He takes his cousin (Richard), an IT specialist on the all-expense paid trip. Akpos In Atlanta is an adventurous love story – spiced with lots of action and hilarious moments.
An impromptu social commentator and self-appointed psychologist, Akpos finds relevance in everything and everyone around them. In Atlanta, Akpos met three very peculiar people: Uncle Wilfred, a friend and self-acclaimed oil firm employee, and lots of 'Fellow Nigerians'. Soon, he begins to enjoy his stay in Atlanta.
His Warri accents and instincts almost turned him into a Hollywood Celebrity. Akpos, like all of us, is human. He would have his high and low moments. He would fall in and out of love. He would break hearts and get heartbroken himself. He would make mistakes and learn from them. And at the end of the day, he would remain a Akpos – the boy from Warri.
A Walk Among the Tombstones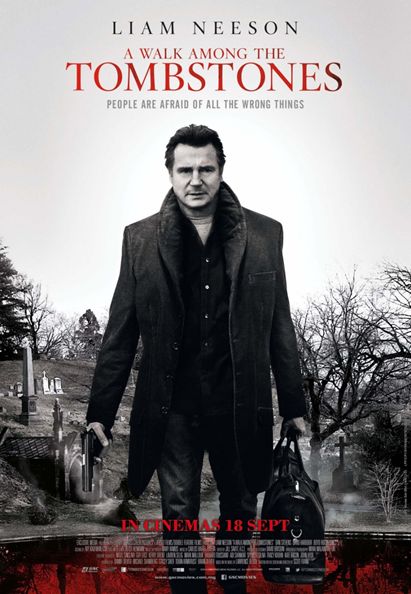 Genre: Crime, Drama, Mystery
Starring: Liam Neeson, Maurice Compte, Patrick McDade, Luciano Acuna Jr.
Synopsis: Private investigator Matthew Scudder is hired by a drug kingpin to find out who kidnapped and murdered his wife.
The Purge: Anarchy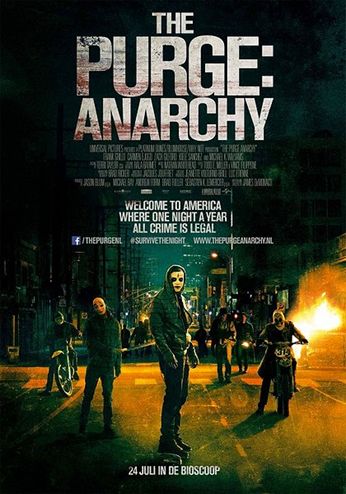 Genre: Action, Horror, Thriller
Starring: Frank Grillo, Carmen Ejogo, Zach Gilford, Kiele Sanchez
Synopsis: A young couple works to survive on the streets after their car breaks down right as the annual purge commences.
Genre: Animation
Starring: Boris Aljinovic, Elvin Cameron, Nina Hagen, Norbert Heisterkamp
Synopsis: When Bobo, the youngest of the seven dwarves, accidentally pricks Princess Rose (a.k.a. Sleeping Beauty) and sends the kingdom into a century-long slumber, Bobo and the other six dwarves must travel into the future in order to revive Rose… and find that even the smallest dwarf can be a king.
Watch "The 7th Dwarf" Trailer

Genre: Action, Crime, Thriller
Starring: Pierce Brosnan, Luke Bracey, Olga Kurylenko, Bill Smitrovich
Synopsis: An ex-CIA operative is brought back in on a very personal mission and finds himself pitted against his former pupil in a deadly game involving high level CIA officials and the Russian president-elect.
Watch the "November Man" Trailer

Teenage Mutant Ninja Turtles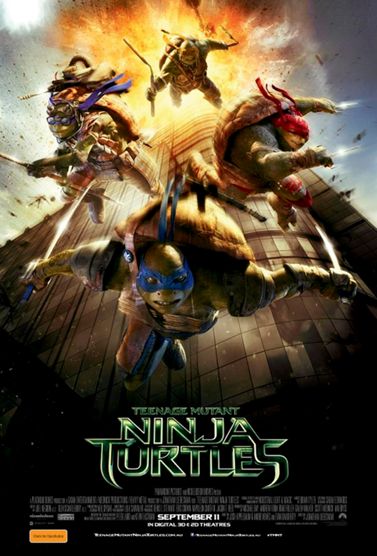 Genre: Action, Adventure, Comedy
Starring: Megan Fox, Will Arnett, William Fichtner, Alan Ritchson
Synopsis: A group of mutated warriors face off against an evil kingpin who wants to take over New York.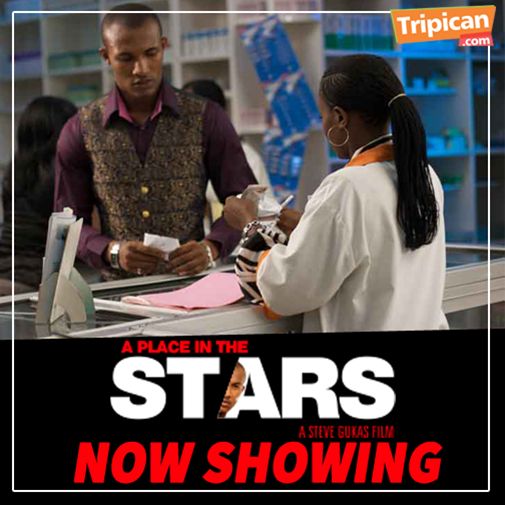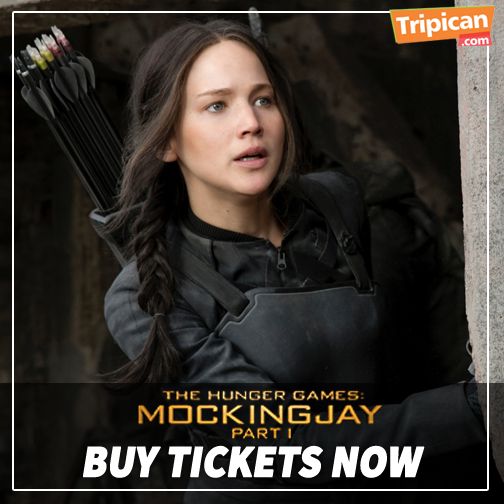 Get these and more tickets on www.tripican.com