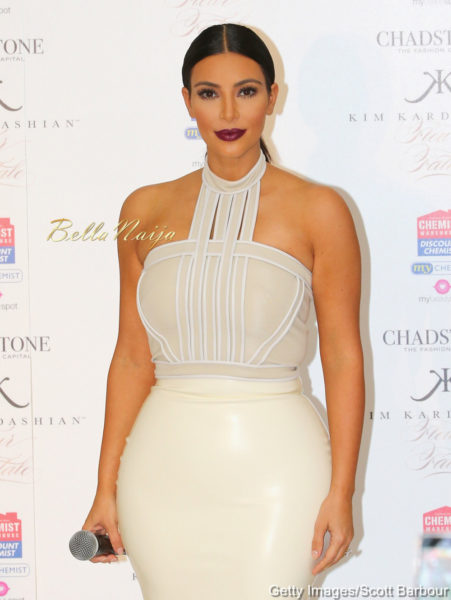 Kim Kardashian is finally speaking out about her Paper Magazine cover and according to the reality TV star, a lot of work went into creating that cover much more than people think.
Where a lot of people assumed there was a ton of photoshop going on in the pictures, 34-year-old Kim Kardashian is assuring people that she used muscles she didn't even know she had in the poses.
According to Kim Kardashian, "I was so honored and excited to work with [photographer Jean-Paul Goude] because he is a legend, and for me that was something I wanted to do to make myself feel confident.  As a role model I'm not saying anyone else should do that, but for me it was an art project and it taught me to do what you want to do. I'm never one to preach, but I felt really positive and really good about myself. I love the photos, I did it for me, I hope other people like them. My back hurt for about a week after that shoot…I used muscles..[Goude] has an art of posing you and it was definitely not comfortable."
Kim answered questions about her Paper Magazine cover while in Australia promoting her new perfume.
Later in the interview, she taught TV host Rove McManus the same balancing trick, warning him, "You don't have as big a butt as I do."