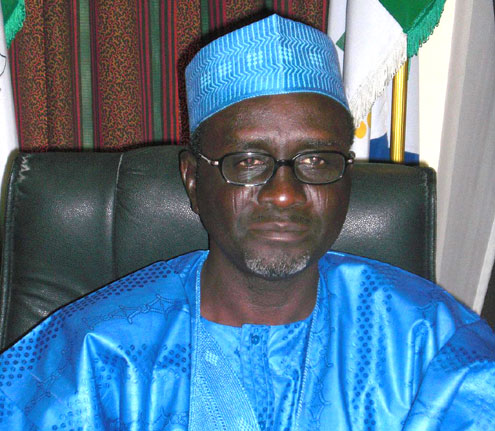 University of Lagos (UniLag) has solicited the assistance of the Minister of Education,  Malam Ibrahim Shekarau, in securing funding fron the Ecological Fund Office for land reclamation from the lagoon.
Rahamon Bello, the Vice-Chancellor of the university, made the appeal during an Impact Assessment visit by the minister to the institution on Tuesday in Lagos.
Bello said that the reclamation had become necessary because the school did not have any land left for infrastructural development due its proximity to the lagoon.
"We need to start massive land reclamation from the lagoon; we have approached the Ecological Fund Office for help but it has not yielded result.
"We seek your intervention in this regard; we spend a lot of money guarding the waterfront because we cannot have more land acquired.''
Bello said that further structures to be erected in the institution would be 12 floors in order to maximise the available land.
He said that such high rise buildings meant that UniLag's projects would be more expensive and therefore, required more intervention from the Tertiary Education Trust Fund (TETFund).
He said that the number of students had continued to increase without a corresponding expansion in the facilities.
"We have aging infrastructure which were inherited; we have more than 57,000 students both undergraduates and post-graduates, but we only have 10,000 bed spaces."
The vice chancellor commended TETFund for its interventions in the school and appealed for more in order to upgrade and expand the institution's facilities.
Responding, Shekarau observed that education growth occur daily, adding that there was the need to increase access and also protect the quality of education.
The minister said that the Education Trust Fund was amended to meet the increasing needs on tertiary institutions.
He pledged his commitment to championing the cause of education in the country.
Earlier, Shekarau inspected the multi-billion naira Centre of Excellence being sponsored by the Central Bank of Nigeria.
He also inspected the TETFund-sponsored Press Centre, Central Research Laboratory, Golden Jubilee pillars and the Human Resources Development Centre.