It's that time of the year to meet the gorgeous and glamourous women who will be contesting for the 'Miss World' competition.
The 2014 edition of the Miss World competition, which will be the 64th edition, will be held on December 14, 2014 at ExCeL London in London, UK.
125 women from all over the world are taking part in the contest.
The contestants have to survive elimination rounds in beach fashion, 'Beauty with a Purpose' presentations, sports and talent among others.
BN Beauty presents to you all the African contestants vying for the coveted crown, From Nigeria to Ghana, Mauritius to Tanzania, we've got it all.
Check it out and let us know who you think will bring the crown to Africa!
Cameroon
Name: Larissa Ngangoum
Age: 24
Height: 180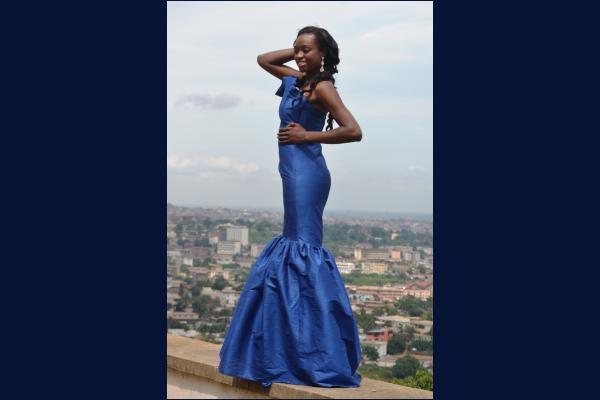 Bio
Larissa hails from Yaoundé, the capital of Cameroon. Currently in her 4th year of Pharmacy studies, she aspires to become a pharmacy doctor, with the ambition to open her own pharmacy in Cameroon in the future. Aside from her studies, Larissa works as a translator. Fluent in French, English and Spanish, she says she learnt Spanish through watching Spanish TV Series. In her spare time, Larissa likes to listen to music, citing Latin pop and Makossa as her favoured genres. She also likes to write, and to continue learning new languages.
Introduction
————————————————————————————————————————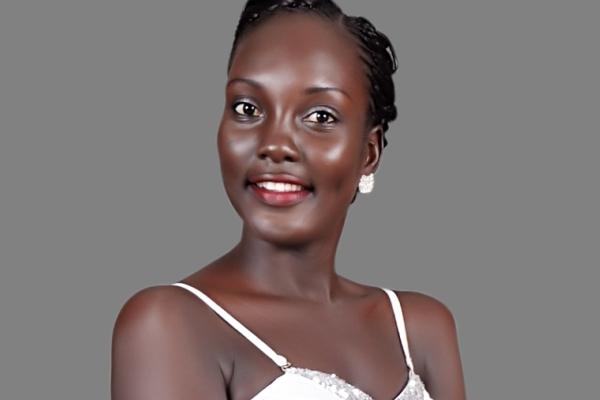 Chad
Name: Sakadi Djivira
Age: 21
Height: 178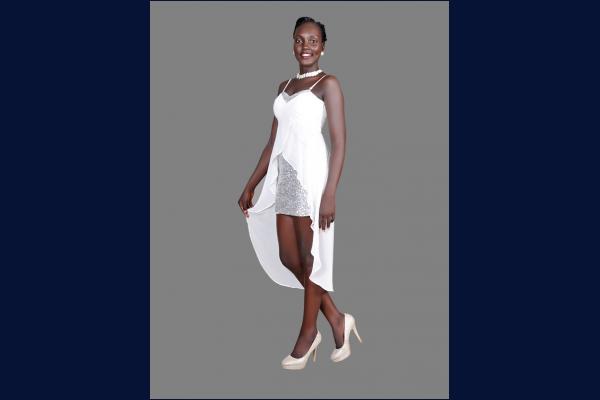 Bio
Sakadi is a 3rd year undergrad studying Public Law at the University of N'Djamena. Her goal is to finish her studies and work her way up the legal system to become a court magistrate. Born in the city of Abeche, Sakadi grew up in N'Djamena, the capital of Chad.  Aside from her studies, Sakadi likes to watch Spanish and American TV shows, she is a big fan of racing, and she keeps fit by practicing gymnastics. Ivorian Coupé-Décalé and Zouk & Congolese Roumba are traditional African dances that Sakadi is adept at performing, and she also enjoys singing and modelling.
Introduction
————————————————————————————————————————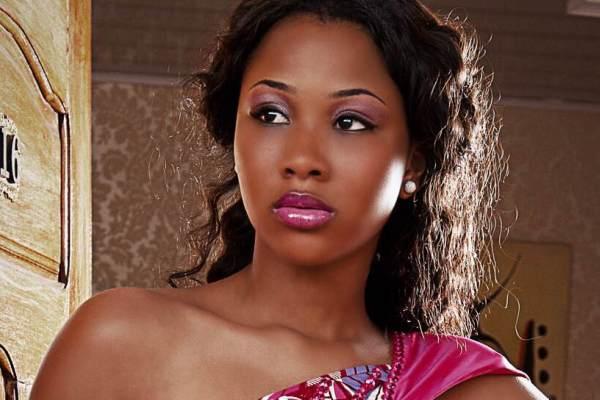 Cote D'Ivoire
Name: Jennifer Yeo
Age: 19
Height: 183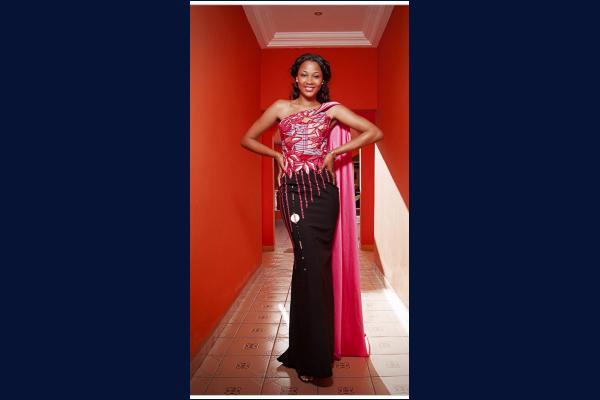 Bio
Jennifer describes herself as a generous and attentive person, who likes to laugh and dance. Born in the city of Abidjan, she grew up in San Pedro, a town further along the coast. Currently a university student, Jennifer has ambitions of a career in marketing, eventually owning her own business in the future. She likes to read, especially romance novels, and she likes to dance, citing traditional Ivorian music as her favourite, alongside some western music. Jennifer is a also a sporty person, and enjoys playing football and going swimming whenever possible.
Introduction
————————————————————————————————————————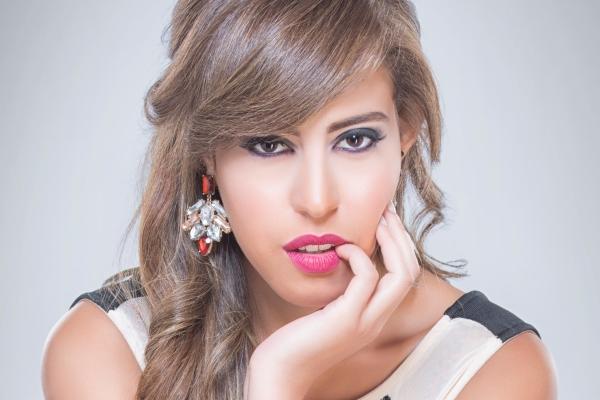 Egypt
Name: Amina Ashraf
Age: 19
Height: 172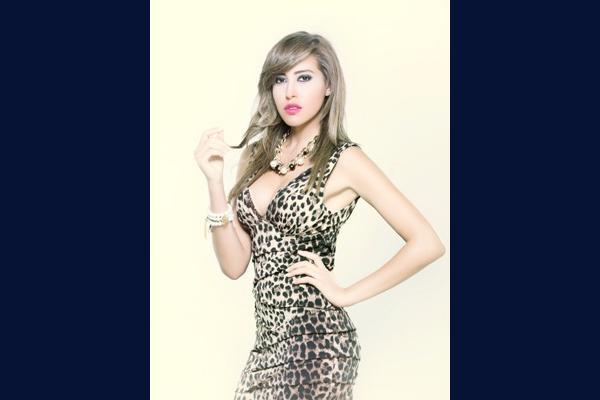 Bio
Amina's life ambition is to travel the world and experience life to the fullest. Currently a student, she would love a career as a travel writer or a retail buyer to satisfy her traveling dreams. A compassionate person, she has worked on several programs raising awareness for HIV sufferers and drug addicts, and she spent the summer teaching children in Lebanon. In her spare time, she likes to practice belly dancing, her favourite music is RnB, and she absolutely loves sushi, with hot lemon rolls and Philadelphia rolls her favourites!
Introduction
————————————————————————————————————————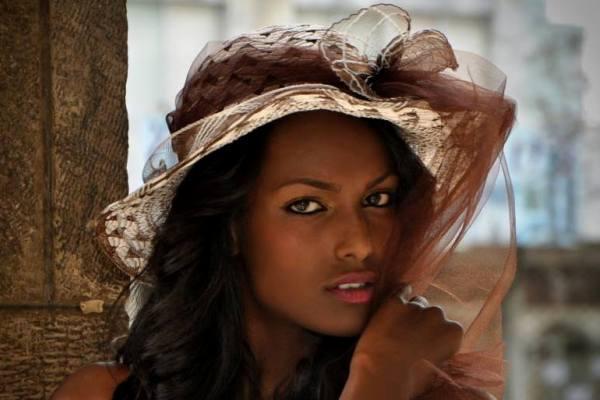 Ethiopia
Name: Yirgalem Hadish Adhanom
Age: 23
Height: 175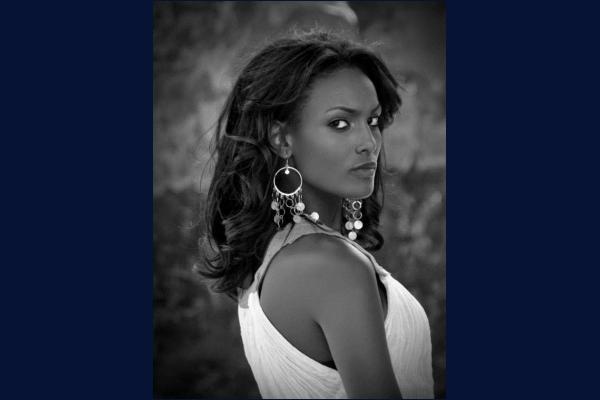 Bio:
Yirgalem lives with her sister and two brothers in Addis Ababa. With dreams of a career as an international model or a world class chef, she tries to learn as much as possible about both worlds whenever she can, modelling in fashion shows and working as a cook in a local restaurant. She graduated from the Global Hotel & Catering Institute, as a certified chef, giving her a good launch pad for her career. In her spare time she enjoys watching movies, playing traditional Ethiopian instruments, and visiting Ethiopia's tourist attractions.
————————————————————————————————————————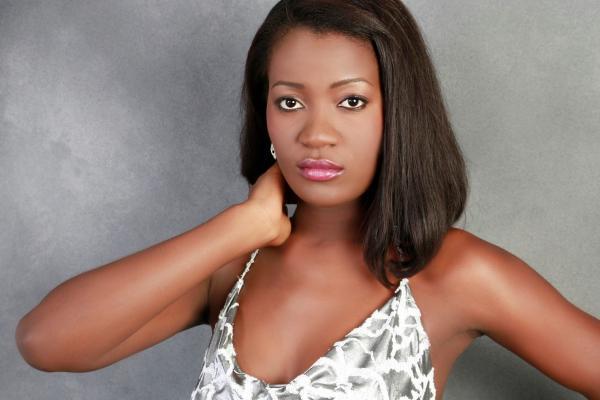 Equatorial Guinea
Name: Agnes Genoveva Cheba Ade
Age: 20
Height: 180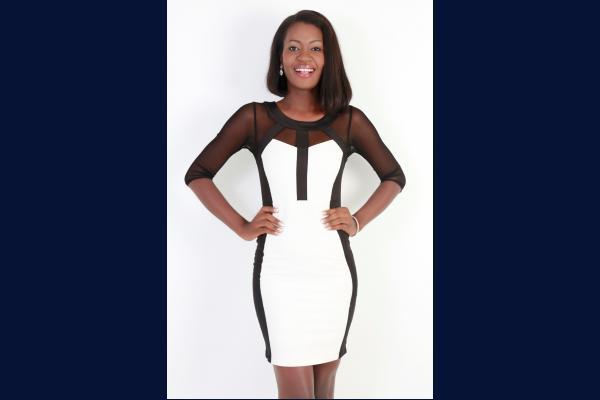 Bio
Agnes was born and raised in Malabo City, capital of Equatorial Guinea. Describing herself as "humble, curious and cheerful", Agnes is currently a student but has aspirations of a career in economics, with hopes of becoming a valued economist in her nation in the future. Aside from her studies, Agnes likes to play basketball and volleyball, as well as artistic pursuits such as playing the xylophone and writing short stories. A fan of music, Agnes enjoys listening to a variety of genres, including RnB and classical, and her favourite book is The Pillars of the Earth by Ken Follett.
Introduction
————————————————————————————————————————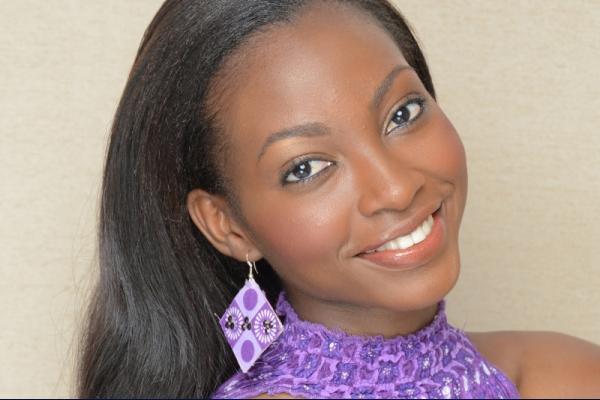 Gabon
Name: Jessie Mathas Lekery
Age: 24
Height: 169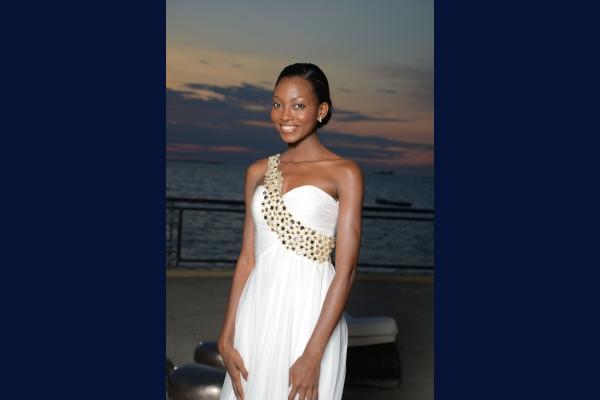 Bio
Jessie is just starting her Freshman year at university. Hailing from the capital city of Libreville, Jessie comes from a large family, one of 14 brothers and sisters! She says the advantage of having so many siblings is that you never get bored growing up! She hopes to pursue a career in fashion as a public relations director, a role her Management studies will help her in obtaining. Travelling, hiking and exercise are some of Jessie's favourite pastimes and she likes to listen to hip hop music. Her favourite book is Sun Tzu's The Art of War.
Introduction
————————————————————————————————————————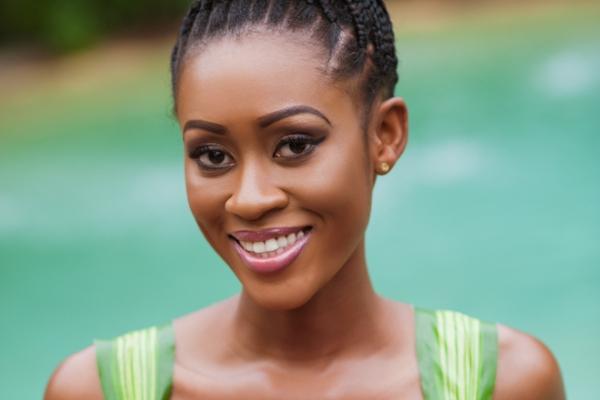 Ghana
Name: Nadia Naa Ntanu
Age: 25
Height: 176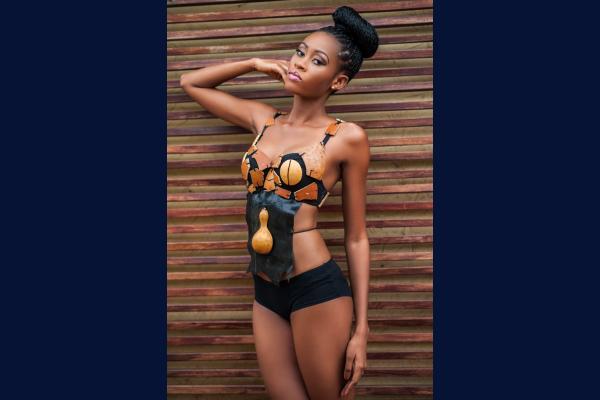 Bio
Nadia hails from the Ghanaian capital of Accra, from a large supporting and close knit extended family. A recent University Graduate, she plans on doing a Master's degree in International Relations, to follow her dreams of a career as a diplomat. In her spare time, Nadia enjoys reading, watching movies, playing hockey and swimming. Musically, she plays the flute, she likes to listen to contemporary African and Christian music, and her favourite foods include Kenkey (sourdough dumpling) and fried fish.
————————————————————————————————————————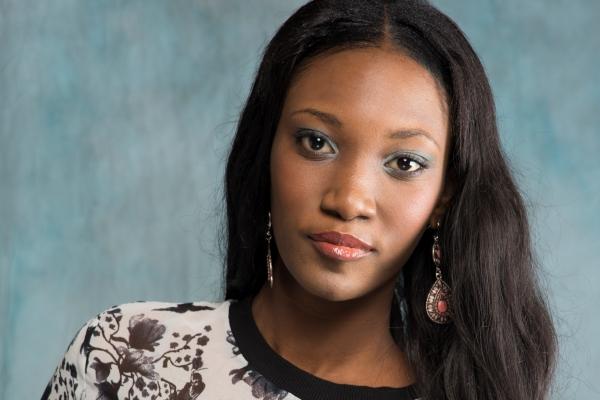 Guinea
Name: Halimatou Diallo
Age: 21
Height: 180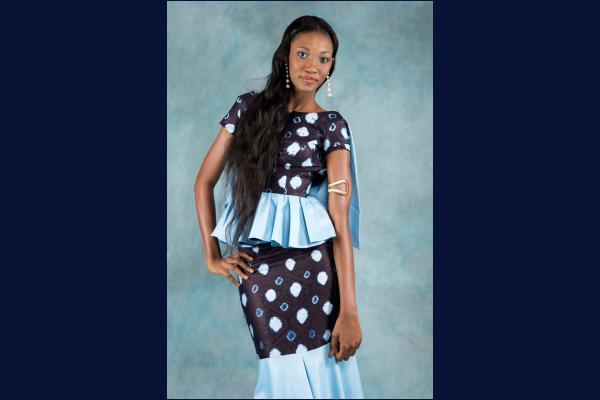 Bio
Halimatou is the 7th of 8 children from a family living in Conakry, the capital of Guinea. Born in the Ivory Coast, Halimatou is currently studying Financial & Accounting Sciences, and has ambitions of working in the international finance sector in the future. In her spare time, she likes to travel, to play sports and to read. Her favourite movie is the French historical film Jacquou le Croquant. Musically, Halimatou enjoys traditional African dances, is a skilled Djembe (African drum) player, and also likes RnB and soul music.
Introduction
————————————————————————————————————————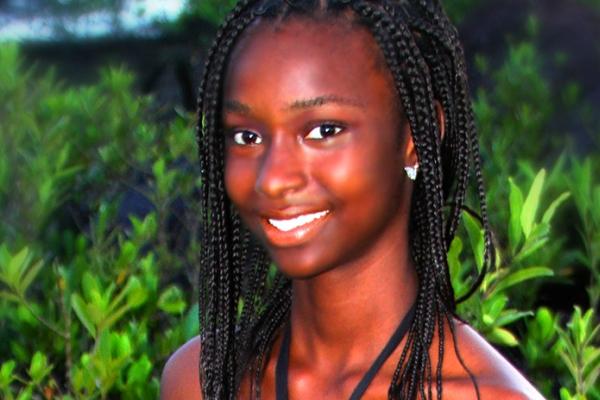 Guinea-Bissau
Name: Laila Da Costa
Age: 17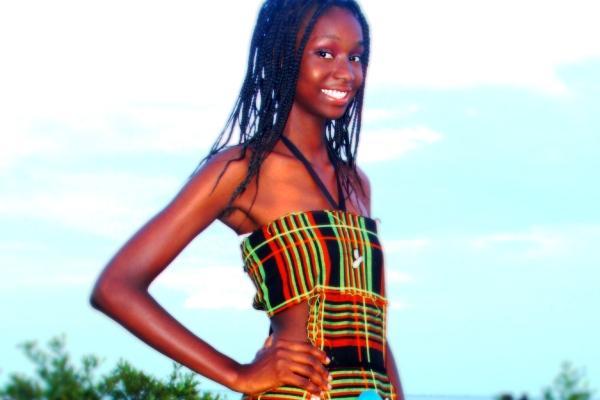 Bio
Laila is a student from Guinea-Bissau, currently studying Business & Administration. She has aspirations of finishing her academic studies before embarking on a successful career in business management. When not studying, Laila likes to listen to music, spend time with her friends, and to watch and play football. She appreciates her nation's culture, and is a skilled dancer and musician in her country's traditional styles.
————————————————————————————————————————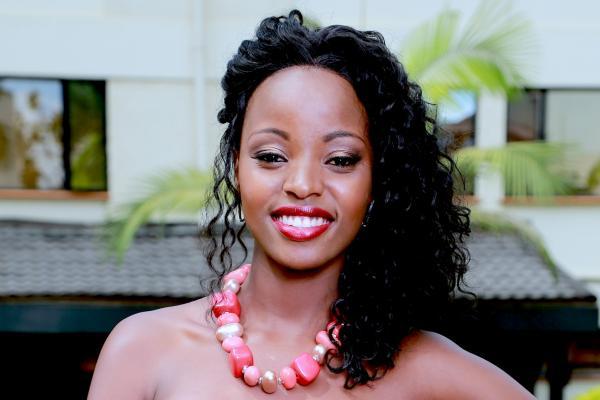 Bio
Idah was born and raised in Tala, a small town in Machakos County. Now studying Marketing at university, she aspires to use her recent success and educational achievements to forge a strong career as a marketing exec. In her spare time, Idah likes to travel, recently visiting Sweden and Finland, she loves to network and she is a fan of puzzles such as Sudoku and Cluedo. When it comes to creative expression, Idah enjoys writing poetry, and she is a skilled dancer. Idah loves animals and she has a pet American Eskimo dog.
Introduction
————————————————————————————————————————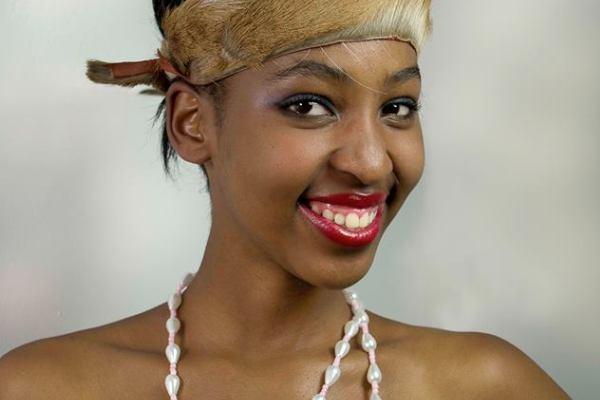 Lesotho
Name: Nthole Matela
Age: 21
Height: 170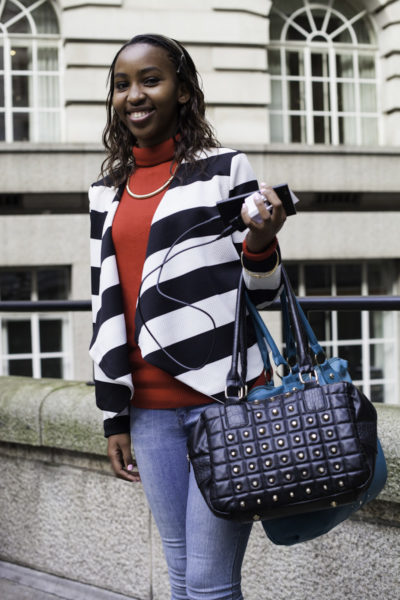 Bio
Nthole was born in the Mapoteng community, growing up in the market town of Hlotse. Currently at university, she is studying Community Development, with aspirations of using the knowledge gained to help structure and develop her country in the future. She would like to play a part in the continued growth of Lesotho. Aside from her studies, Nthole likes to play volleyball, to read, and to spend time with her friends and family. A caring individual, she volunteers at a local children's home, and says she has developed a strong bond with many of the children there. When listening to music, Nthole prefers soft rock and RnB.
————————————————————————————————————————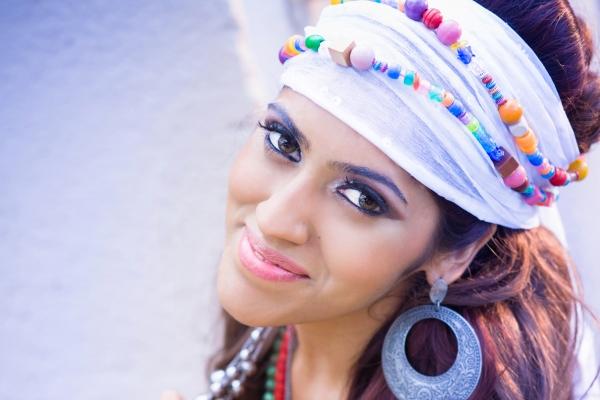 Mauritius
Name: Sheetal Khadun
Age: 25
Height: 170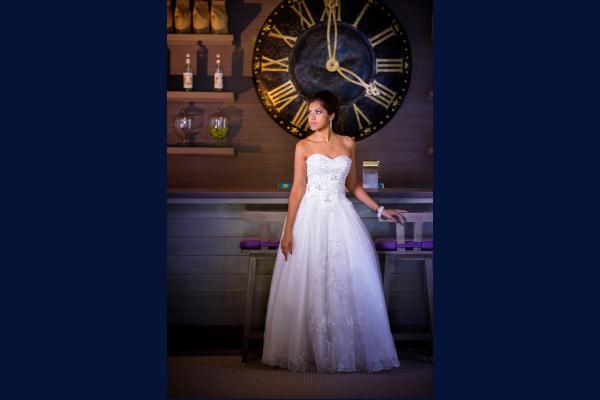 Bio
Sheetal is a Textile and Fashion Design graduate currently working as a freelance fashion designer. She enjoys working with a variety of materials, from painting on silk and canvas, to crochet and embroidery. Sheetal loves many traditional aspects of her society, such as the Mauritian Sega Dance, and is a regular practitioner of yoga and meditation. In her spare time Sheetal enjoys playing badminton, cycling and swimming, and she is adept at playing the flute and the tabla drum. Sheetal likes to listen to classical and jazz music and her favourite food is spicy chicken Biryani.
Introduction
————————————————————————————————————————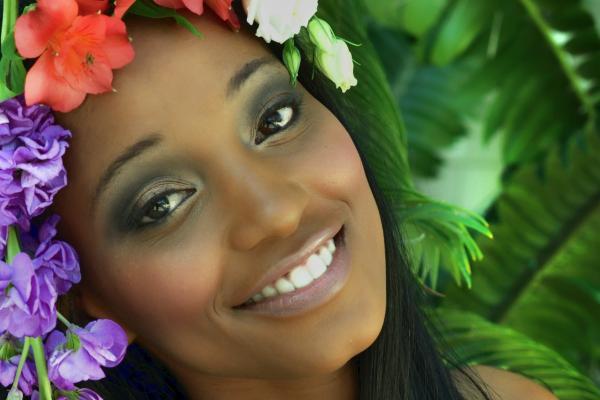 Namibia
Name: Brumhilda Ochs
Age: 22
Height: 175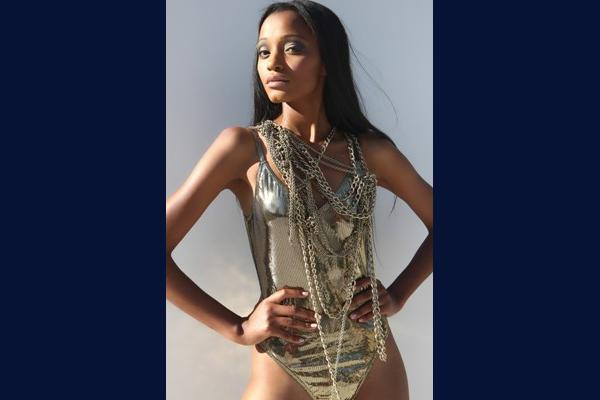 Bio
Brumhilda is a student from central Namibia. Born in Usakos city and now living in Okahandja, she hopes to one day become a medical practitioner, something she will achieve through continued studies. Aside from this, Brumhilda enjoys seeing as much of the world as possible, travelling, camping and spending time with her family. She is an artistic individual, specifically enjoying photography and fashion, and her favourite music is Christian, especially the artists Hill Song and Planet Shakers.
Introduction
————————————————————————————————————————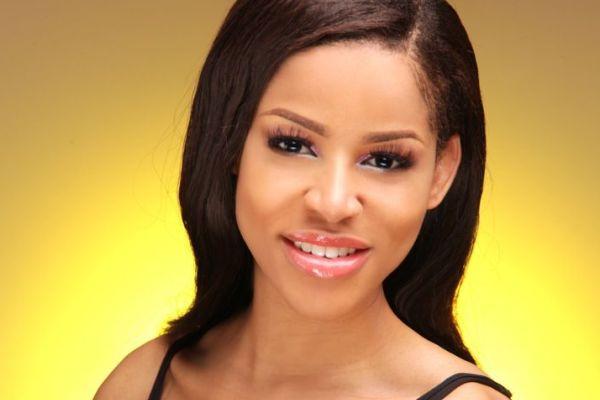 Nigeria
Name: Iheoma Nnadi
Age:19
Height: 178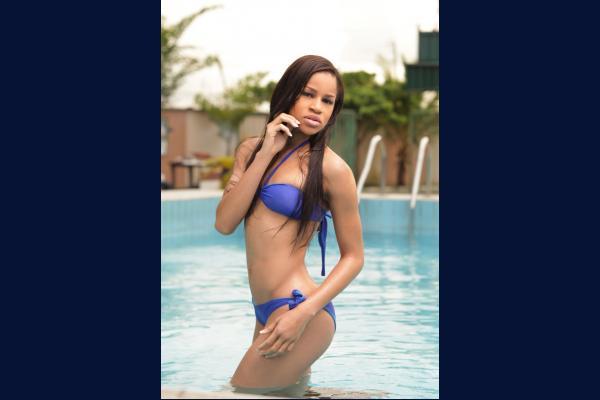 Bio
Iheoma was born and raised in Lagos State, where she is currently a student. Describing herself as "playful and determined" she has ambitions of an entrepreneurial career, hoping to excel at her studies and build on her work experiences. Iheoma enjoys keeping active, practicing aerobics and athletics, and she is also a keen dancer, especially acrobatic and aerial styles. Her other hobbies include watching movies and going swimming, and she likes to listen to hip hop and RnB music.
Introduction
————————————————————————————————————————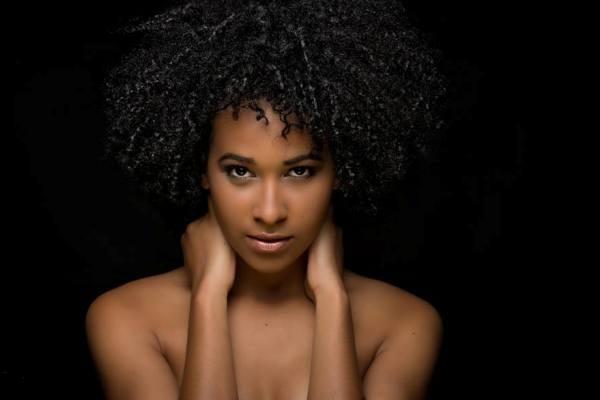 São Tomé and Príncipe
Name: Djeissica Barbosa
Age: 20
Height: 175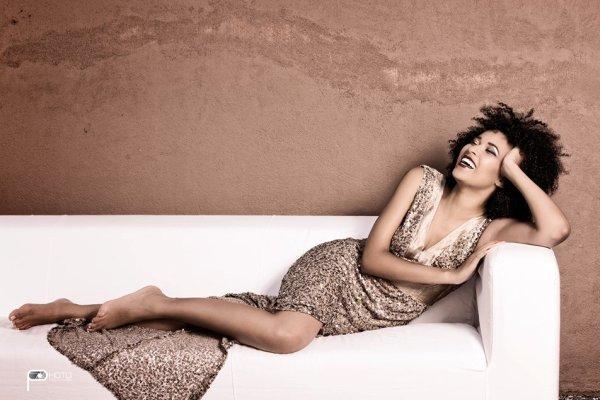 Bio
Born in Ukraine and raised in São Tomé and Príncipe (STP), 20 year old Jessika has a Ukrainian mother and a Santomean father, but considers STP to be her home. Currently studying Social & Cultural Communication, she has ambitions of a career in the fashion industry, but also has eyes on the TV world, with Oprah Winfrey a personal hero of hers. In her spare time Jessika likes to play basketball, to read, and to work on fashion shows. When it comes to music Jessika prefers pop music, and she is also a competent guitar player.
————————————————————————————————————————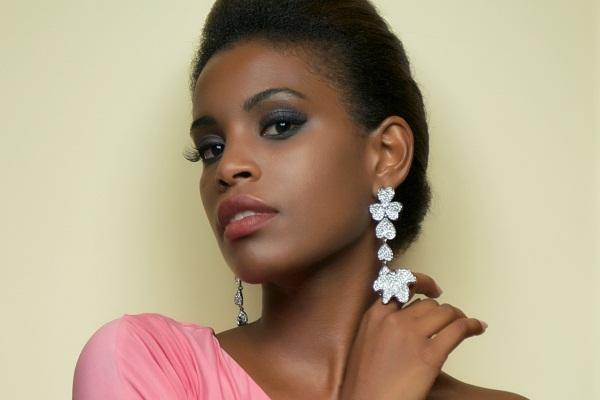 Seychelles
Name: Camila Estico
Age: 23
Height: 162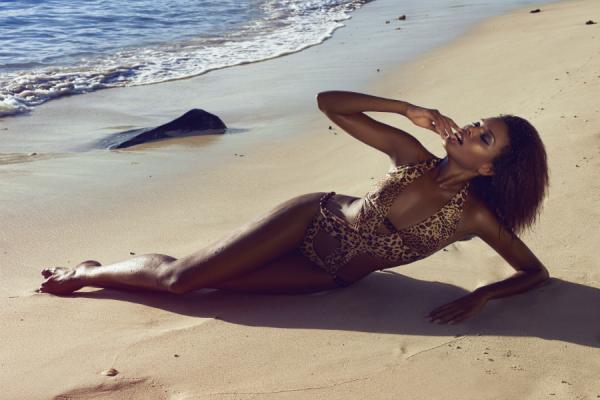 Bio
Camila is an artist who enjoys a variety of disciplines, from painting to song writing. Currently a student, she hopes to finish her academic learning before continuing to grow in the field of performing arts. She is a skilled dancer, tutored in ballet, modern, hip hop and a variety of classical styles. Born and raised in the Seychelles, Camila has been living in the USA for the past 9 years. In her spare time she enjoys outdoor pursuits such as hiking and travelling, as well as visiting historical monuments and learning about other cultures.
Introduction
————————————————————————————————————————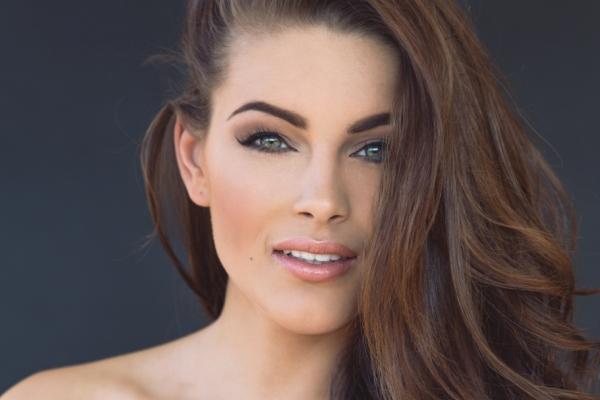 South Africa
Name: Rolene Strauss
Age: 22
Height: 177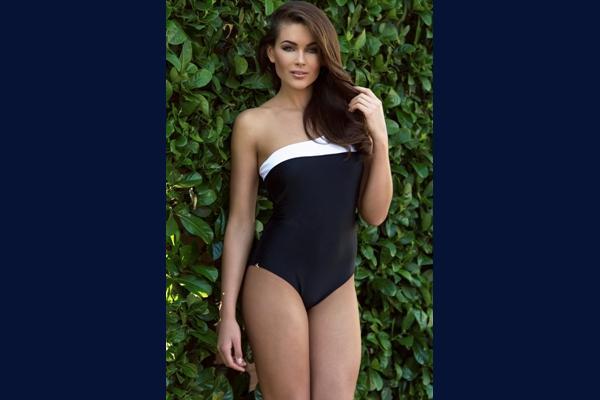 Bio
Rolene says her family made her who she is today. A 4th year Medical student, she praises her father's influence, interesting her in medicine, her mother taught her the power of the mind and her brother, compassion and patience. With a holistic approach to living, she hopes to create a business along these lines focusing on women's health, alongside her plan of studying for an MBA and becoming a doctor. In her spare time, Rolene enjoys playing the sports golf, netball and cycling, and reading inspirational and educational books. She is also musically minded, and can play the flute, piano and guitar.
Introduction
————————————————————————————————————————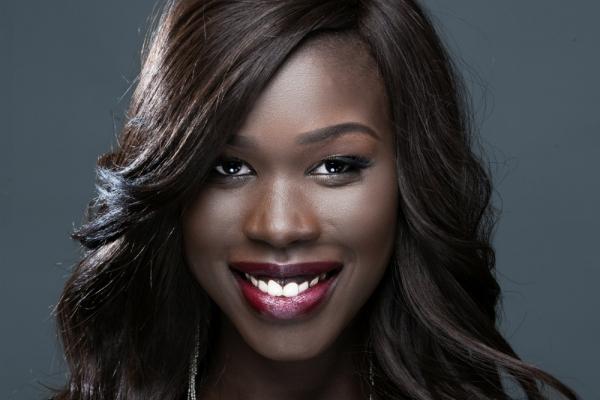 South Sudan
Name: Awien Kuanyin-Agoth
Age: 19
Height: 180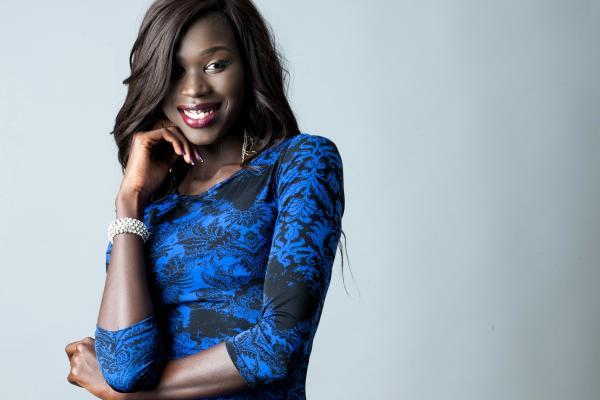 Bio
Awien comes from a large family. Born in Khartoum, she grew up in Egpyt and the USA. Currently in her second year studying Child Psychology, she aspires to become the most influential psychologist in her field. Until she graduates she hopes to volunteer as much as possible to gain experience. Volleyball and basketball are Awien's favourite sports, which she likes to play when she can, and she also enjoys reading and listen to hip hop music. She has three pets, two dogs and one cat.
Introduction
————————————————————————————————————————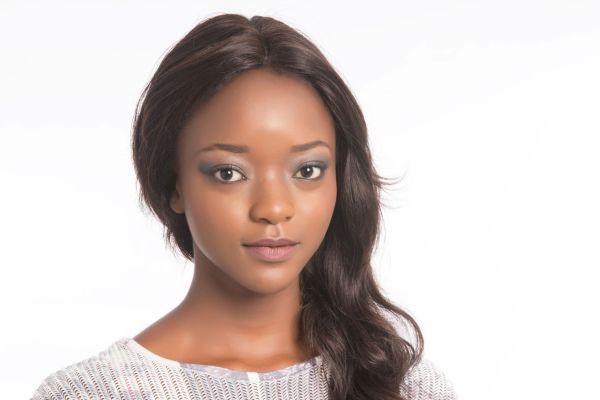 Tanzania
Name: Happiness Watimanywa
Age: 20
Height: 168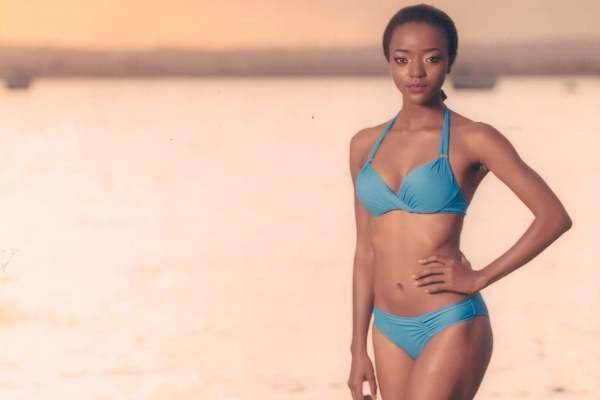 Bio
Happiness is currently taking a gap year from her studies to become a Chartered Accountant. She hopes to specialize in financial management and establish an accountancy firm in Tanzania. Her other ambitions are to visit at least one country in North America, South America and mainland Europe, and to own a house in her hometown. Happiness is an active person, enjoying swimming and cycling, and she has climbed to the peak of Mt. Kilimanjaro! Her favourite food dish is Pumpkin leaves cooked in peanut sauce, and she has three pet dogs, Smoothie, Chihuahua and Blackie.
Introduction
————————————————————————————————————————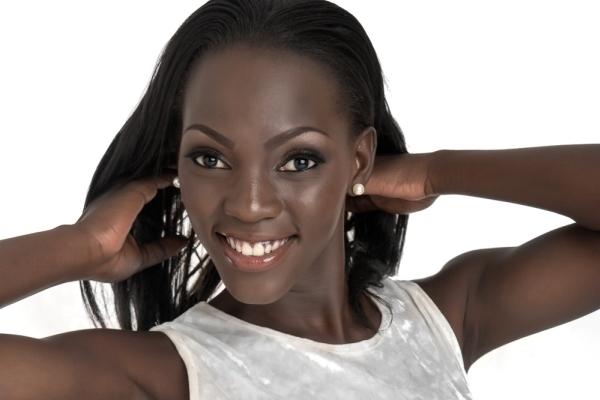 Uganda
Name: Leah Kalanguka
Age: 23
Height: 175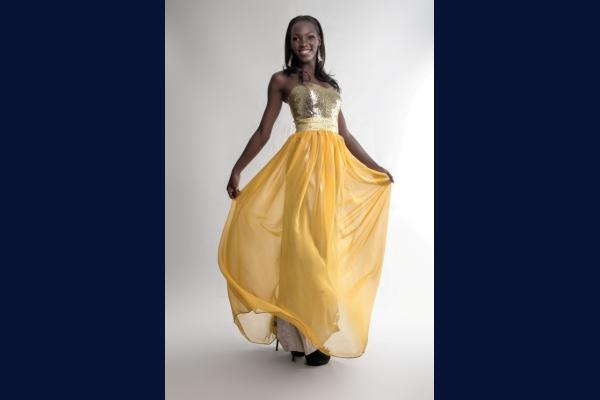 Bio
23 year old Leah lives in Bugolobi Flats, a small, beautiful part in Uganda's capital Kampala. Already a graduate with a BA in Computer Engineering, she is studying further, with the ambitions of becoming a powerful influential computer engineer in her country, with plans of developing programs which can revolutionise the agricultural industry of Uganda. Aside from her career ambitions, Leah likes to sing and dance, and her favourite sports are volleyball and swimming.
————————————————————————————————————————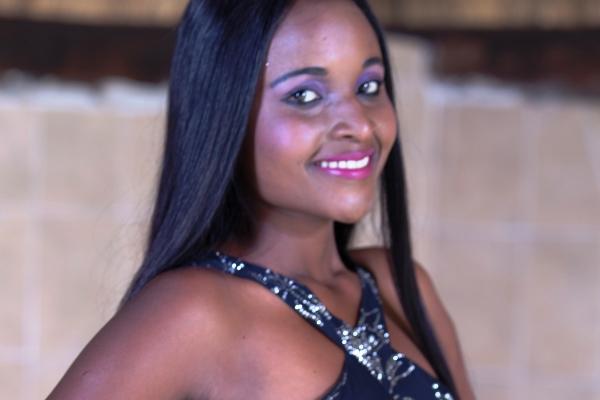 Zimbabwe
Name: Tendai Bongani Hunda
Age: 23
Height: 176
Bio
Tendai was born and raised in Harare, the capital of Zimbabwe. Studying Administration at university, her aspirations are to master in Human resources before becoming an HR director of a major company. Aside from this she also hopes to advance her modelling career, and become internationally known. In her spare time Tendai likes to play basketball, she enjoys choreographing new dances, and she thrives in public speaking, having won a national debate in 2009.
Introduction