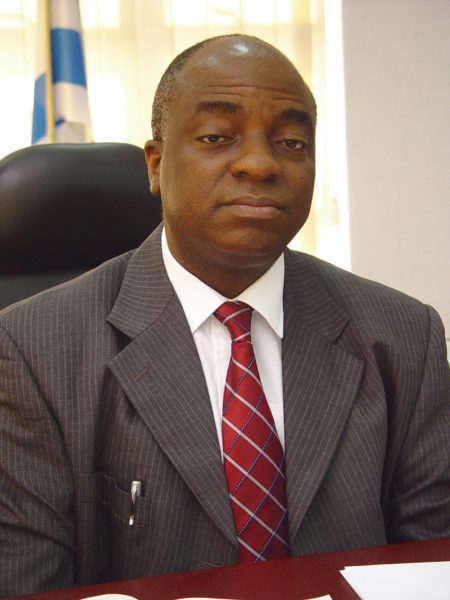 Founder and presiding Bishop of Winner's Chapel International (WCI), David Oyedepo, is making plans to open a school in Kent, England. However, human rights campaigners and the National Secular Society (NSS) are urging the government to prevent that from happening.
According to BBC the church wants to open the school which is named "Kingdom Heritage Model School" for children between the ages of 4 and 7 in WCI's European headquarters in Dartford.
The aforementioned groups are opposing the school because of concerns that "the church has been accused of linking poor discipline and child disobedience to witchcraft."
There are fears that child abuse related to purported witchcraft could be encouraged by the WCI school's  presence.
Stephan Evans, a representative of the NSS revealed that police authorities have so far investigated 27 cases of child abuse related to witchcraft just this year alone.
"There's a need to be vigilant and there's a need to tackle this.
You don't do this by allowing organisations that believe in witchcraft and are associated with witch-hunting to open in the UK."
Also, the Charity Commission is currently investigating the church's charity over concerns about financial management and conflicts of interest.
A spokeswoman for the Department for Education (DFE) revealed that the organization is aware of the concerns and that "all independent schools must meet stringent standards before they are registered. These include tough rules on welfare and safeguarding.
"Police intelligence and criminal record checks are also carried out on the proprietor of the school, and any links to organisations which suggest the school might not meet the standards are investigated."
Addressing the concerns about the church's finances used for the school, Leo Igwe, Human rights activist and Nigerian Humanist Movement founder, stated that WCI got the money from its members through a "prosperity-in-gospel narrative," stating that the money accumulated from this system is what is used to fund the establishment of schools and businesses.
Similarly, Yemi Adedeji of the Evangelical Alliance defended WCI stating that:
"The context of what happens in Nigeria and what happens here (UK) is very different."
Most parents want their children to go to a faith-based school because of moral issues and I think we must salute that."
 Photo Credit: BBC