You may have heard of Ayanna Williams…or you may not have heard of her.
Either way, she is the 54-year-old woman with 23 inch finger nails.
Ayanna Williams is being put in the spotlight as she makes 2015 edition of Ripley's 'Believe It Or Not' Book.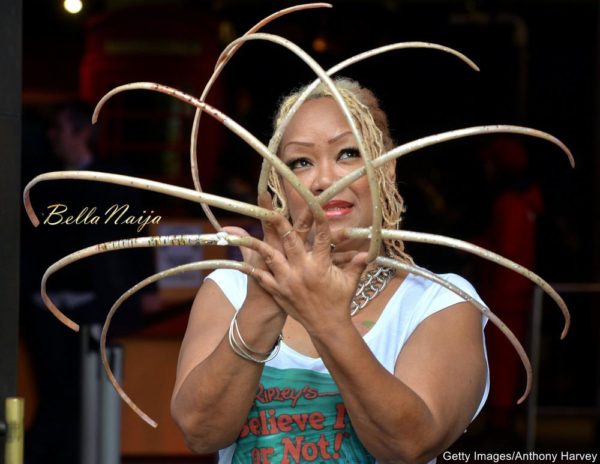 Ayanna Williams is a mother of 5 and grandmother of 17 from Houston, and she says that she has been growing her nails for the past 12 years. According to her, her nails take her about 20 hours (spread over a week) to paint and manicure but it does not stop most of her day-to-day activities.
Take a look at Ayanna Williams doing her chores…
Photo Credit: Getty Images/ Anthony Harvey
Additional Photo Credit: Ripley's Believe it or Not: Reality Shock 2015