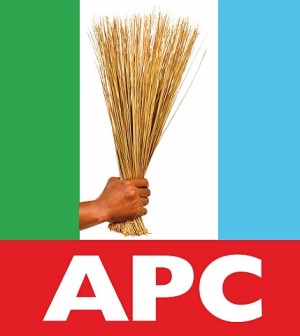 No fewer than 186 aspirants in Anambra have so far obtained the All Progressives Congress (APC) nomination forms to contest various positions in the 2015 general elections.
The state Publicity Secretary of the party, Okelo Madukaife, announced this in an interview with the News Agency of Nigeria (NAN) in Awka on Tuesday.
Madukaife said that out of the figure, 142 aspirants who scaled through screening, would contest the various primaries of the party beginning on December 2nd with the House of Assembly seats.
According to him, a break-down of the successfully screened aspirants showed that 95 House of Assembly, 34 House of Representatives and three senatorial aspirants would vie for the party's primaries.
The publicity secretary said that the number of female aspirants was 32 while male aspirants were 110.
He explained that the party's national leadership approved the postponement of the House of Assembly primaries from Dec. 1 to Dec. 4 due to the non-conduct of governorship primaries in the state.
Madukaife expressed confidence that APC would win majority of the elective seats in the polls but appealed to the Independent National Electoral Commission (INEC) to clean up its voters' register.
"INEC is aware that the compromised register used for Anambra Governorship Elections in November 2013 was not a secret, owing to the litigations that ensued on it.
"So we appeal to them as a party to clean up the register and go ahead to hold clean elections that conform to the Electoral Act," he said.