Hi BNers,
It's Wednesday and time for BN Bargains – where you get details on discounts and sales!
Get 33% Discount off E-ventmessenger's Premium Wedding Package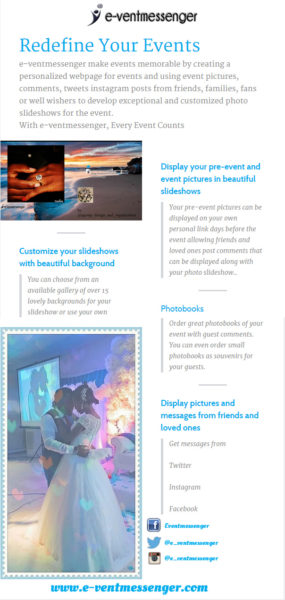 Do you have an upcoming wedding in the New Year? If so, then this deal is for you.
Let E-ventmessenger redefine your wedding and make it more memorable for less the usual cost. With a discount of 33% you get to pay N100, 000 and benefit from their collection of premium services including:
* Customized webpage for your wedding
* Live feeds to display via projector the key moments of your wedding as it happens
* More than 10 customized slideshow transitions using the couples pictures, videos, comments, tweets, Instagram posts and more
* Selfie moment – guest get to take their pictures at the event and post on Instagram using the couples' hashtag created and displayed on a big screen at the event
* Photo Book…
…and many more!
This discount runs till February 14, 2015.
For more information please call 08032876402 and 08098215018 or email [email protected] and [email protected]
10% Discount on LLKrafts Beads and Accessories Courses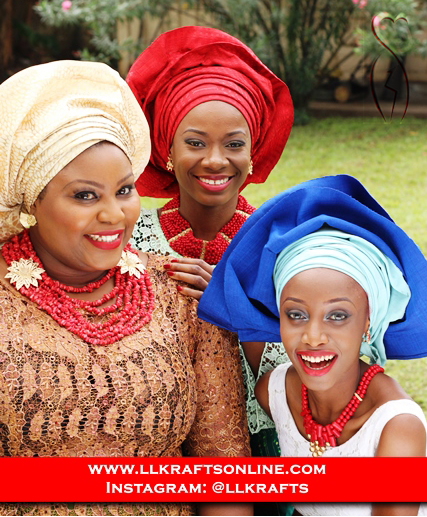 Are you interested in beads or hat making?
If you are then this offer is for you. LLKrafts Beads and Accessories is offering a 10% discount on their courses, beginning on the 5th of January, 2015.
This promotion is for BellaNaija readers and all you have to do is use the promotional code 'BNLLK10' and you get a 10% discount.
For more information check out www.llkraftsonline.com or call 08065395970