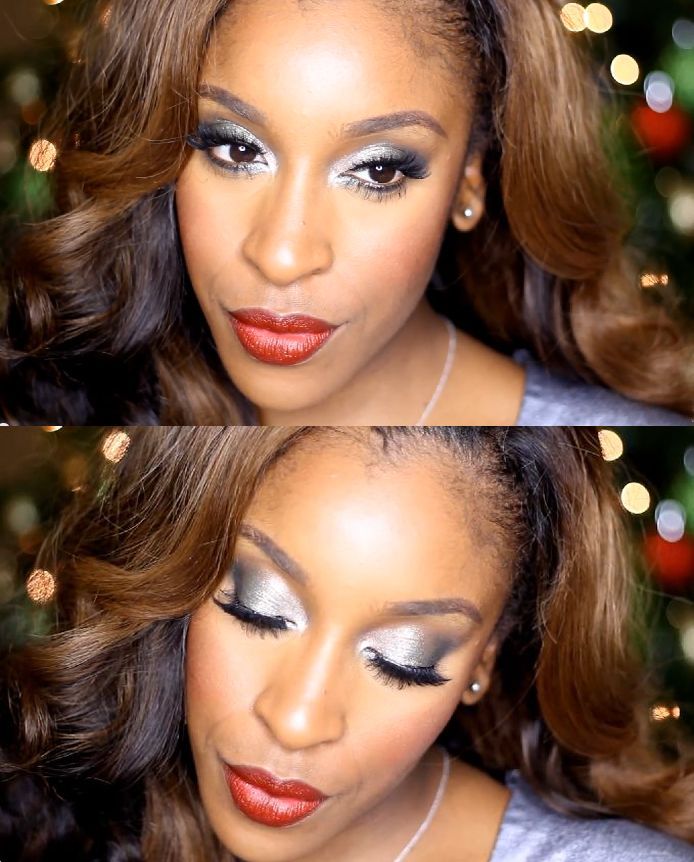 T'is the season to be glamorous!
There are so many events coming up this season, and trust us, you want to look great to every single one of them. So don't get anxious, we've got your beauty & makeup looks covered.
Giving you one of the many glam options you can adopt this holiday, Jackie Aina of MakeupGameOnPoint is getting ready for a Christmas toy drive and has shared her gorgeous makeup look with us + how to get it.
It's got all the properties of a perfect holiday makeup look – shimmer, pop and glow. Check it out!