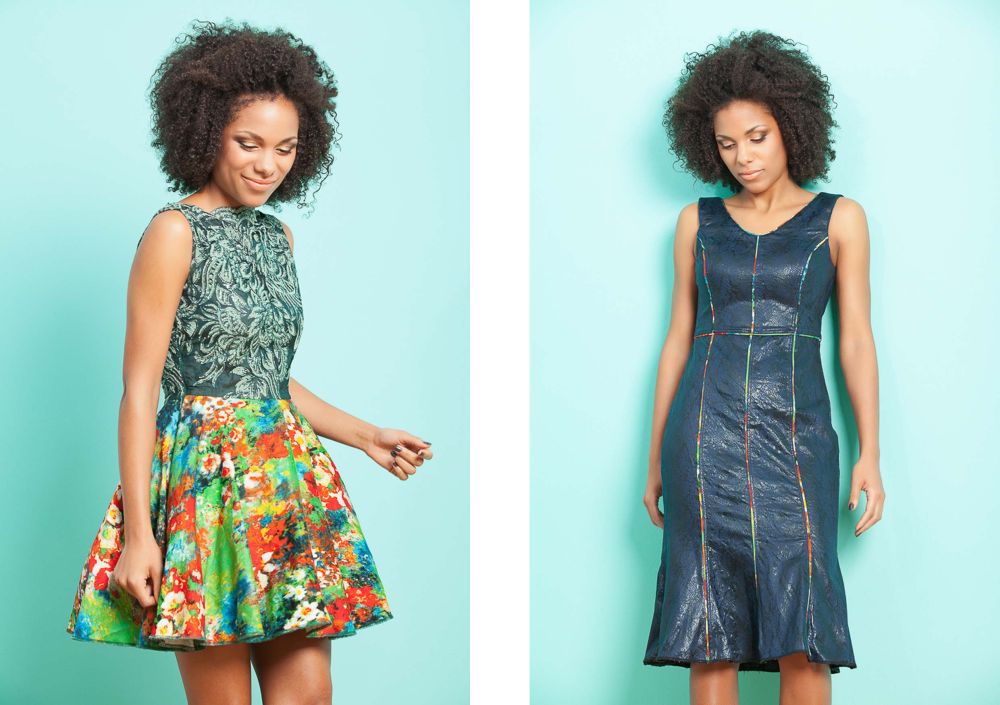 Get ready for the Spring/Summer 2015 collection from eponymous Nigerian design label Ayo Van Elmar called the "gods and dolls".
The designer describes the collection as the love a man has for a woman whom he tries to grasp. "Smitten by an Antwerpic daze, he is caught in a trance that unveils his lady as a goddess. He desires to worship her indisputable glamour, elegance and beauty".
"She lifts him into another world, a playful doll he seeks to join and yet elusive to his grasp. Her ways remain mysterious to him. Is she real or surreal? She mesmerizes him with her enigmatic personality, which he cannot read. He dreams of her as a doll, he dreams of her as a goddess, he rolls in a bubble of adoration for her, but yet he struggles within. He is conscious of her strengths, that she is the pillar upon which the entirety of his being relies".
The collection is filled with bright colours, sequined separates, embossed tops and skirts, asymmetrical hems and floral bottoms. We like how different yet in sync the paired outfits look; and pieces from the collection have already been seen on personalities like Isio Wanogho and Ndani TV's Folu Sorms.
See the collection below;
Photo Credit
Photography: Werner Mokesch
Makeup: Anita Springer
Models: Laetitia Demofike & Carmen Jahrbacher