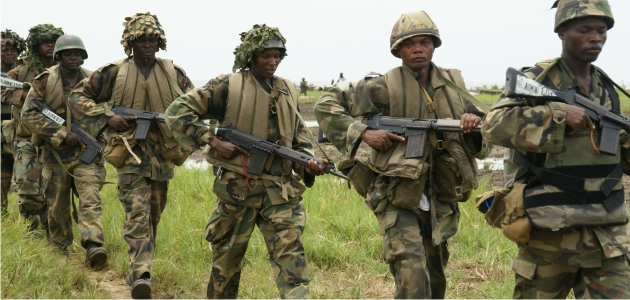 Fifty-four soldiers have been sentenced to death by firing squad on Wednesday by a Military Court-Martial sitting in Abuja.
A competent source within the military high command, who confirmed this to the News Agency of Nigeria (NAN) said five other soldiers were discharged and acquitted.
The soldier were accused of mutiny, assault, cowardice and refusing to fight Boko-Haram in the North-Eastern part of the country.
NAN reports that in September 12 soldiers were sentenced to death by firing squad for mutiny and attempted murder of their commanding officer in Maiduguri.
The sentences are, however, subject to confirmation by the appropriate superior authority.
However, no official statement had been issued on their conviction.