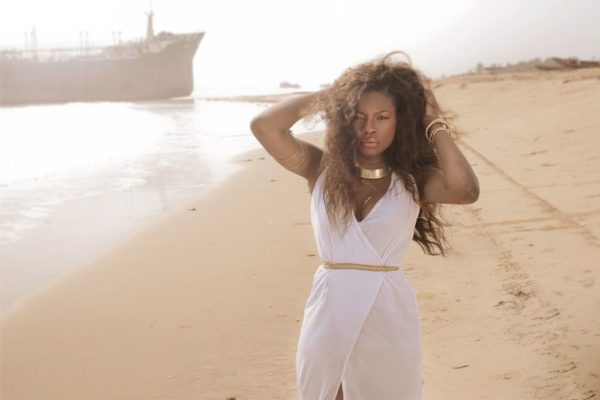 Kemi Adetiba has got a message for all those who constantly ask her about marriage and when she will be tying the knot.
The visual media practitioner took to her Twitter page this morning to share a couple of tweets detailing her thoughts about what she calls cyber bullying of single women.
Read her messages below.
Women Cyber bully other women on the most random isshh. Imagine a woman telling another she doesn't know to go and marry.

— Kemi Adetiba (@kemiadetiba) December 8, 2014
That isshh just rolls off idiots tongues so easy. It's like the system's got folks all brainwashed. Go and marry!!! Go and marry!!

— Kemi Adetiba (@kemiadetiba) December 8, 2014
What about "Go and win a Nobel Prize!!! Go and own your own home!!! Go and be the best woman you can be!!"

— Kemi Adetiba (@kemiadetiba) December 8, 2014
You're stressing me to wake up in the morning and do something I can get done with my eyes closed… Whether to the right or wrong person.

— Kemi Adetiba (@kemiadetiba) December 8, 2014
Listen… My marital status is MY business. I promise you, it will not give one extra pimple on your forehead if you mind your business.

— Kemi Adetiba (@kemiadetiba) December 8, 2014
I am much more than a status… How about I judge you on successes in my life YOU are yet to attain??

— Kemi Adetiba (@kemiadetiba) December 8, 2014
Silly girls still getting pocket money and gaming to trick the next man/sugar daddy to buy them a phone, on here talmbout "Go and marry!"

— Kemi Adetiba (@kemiadetiba) December 8, 2014
You better go get some principles and life perspective for Free.99 before you worry about something as menial as me jumping the Broom!!

— Kemi Adetiba (@kemiadetiba) December 8, 2014
I am much MORE than a marital status. Hello…. Good morning!!!!

— Kemi Adetiba (@kemiadetiba) December 8, 2014
I've barely slept in a week cos I'm working my nails to the tip, and some **** out here telling me it doesn't matter unless I'm married!!

— Kemi Adetiba (@kemiadetiba) December 8, 2014
Sit…. DOWN!!!

— Kemi Adetiba (@kemiadetiba) December 8, 2014