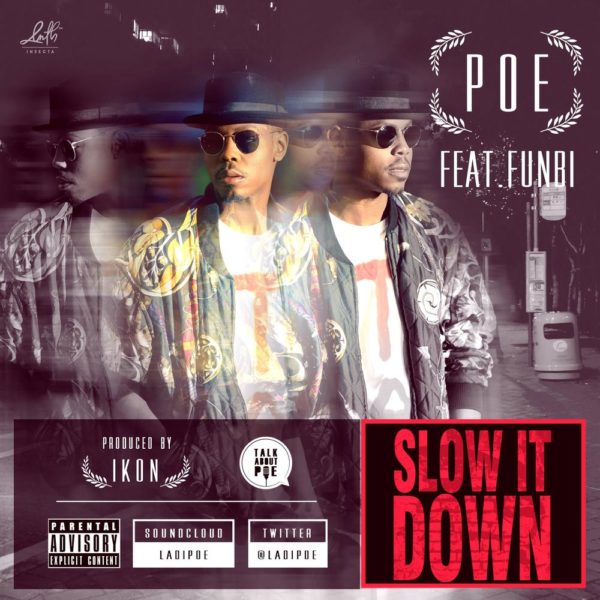 Two weeks from releasing the remix of his hit and nominated single 'Ko Ye Won' Poe drops a new single, 'Slow It Down' which is a fusion of highlife and hip-hop.
The song is produced by Ikon and features Funbi.
According to Poe, 'Slow It Down' encourages us all to consider a more deliberate pace of life and to appreciate the enjoyable yet ephemeral moments that are often lost in the daily 'hustle and bustle'.
Check on it.