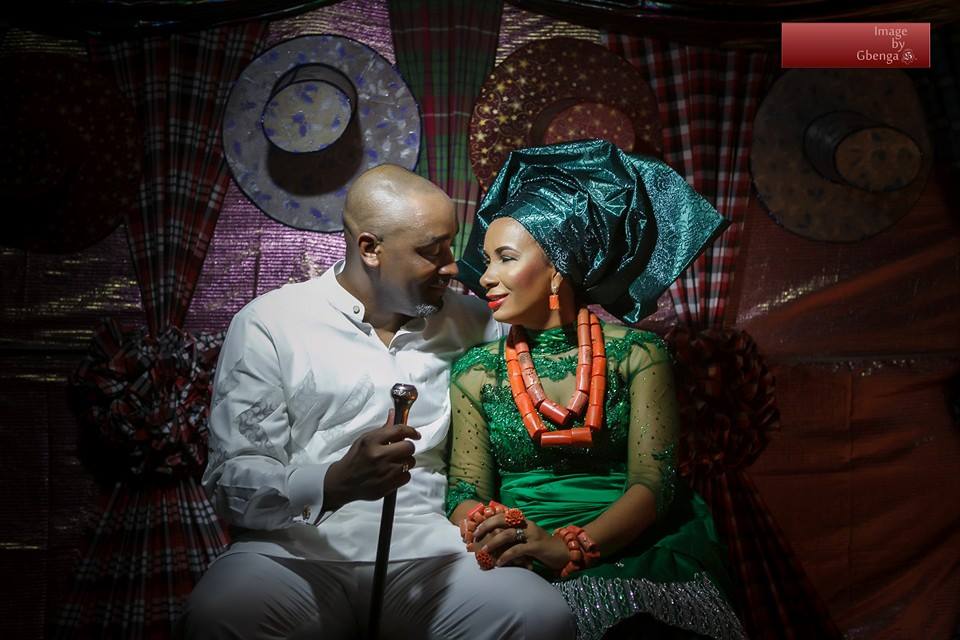 If you are an avid follower of pop culture, you will definitely know Ibinabo Fiberesima is having the best time of her life.
After suffering a major setback a few years ago, the President of the Actors Guild of Nigeria was able to get back up and be once again an influential force in the movie industry.
Yesterday Thursday 18th December, Ibinabo tied the knot in the presence of her beautiful children and loving family. The traditional ceremony was a colourful celebration of love and the bride of the day stunned in two outfits.
Her groom Uche Egubka looked lovingly into her eyes.