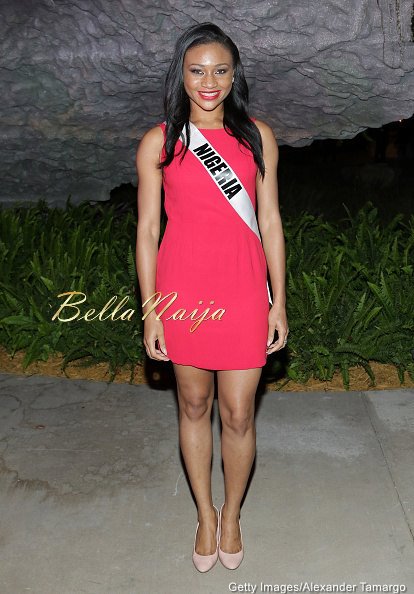 MBGN Universe 2014, Queen Celestine is back in Lagos after a 3-week journey to the Miss Universe 2014 competition and she has had quite the experience.
Even though the competition was won by Miss Colombia (click here if you missed it), Nigeria's representative was the only African beauty queen to win a title as she emerged 'Miss Congeniality Universe 2014'.
To recap the past 21 days we are taking a look at her journey:
Arriving Miami
Queen Celestine arrived Miami, Florida, USA, all ready to give her best for Nigeria at the Miss Universe competition. By Day 1 she had already started receiving massive support online on her social media accounts.
Day 1 consisted mainly of getting settled into her hotel room and  meeting the other beauty queens.
Bonding Time
By Days 2 & 3 MBGN Nigeria had already made some friends in the other beauty queens and the girls were going for makeovers together, breakfast, breakfast walks, lunch and more.
They also underwent orientation to prepare them for the fierce competition and Queen commented, "Today at orientation we were told to have fun and breathe and be in every moment. One person will be crowned 'cause that's the persons destiny."
Fun Activities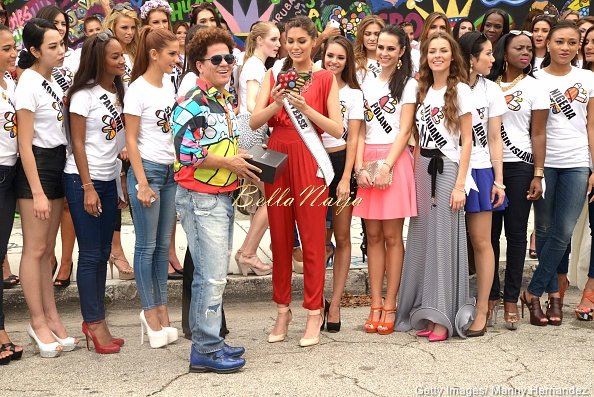 All through the duration of the Miss Universe competition the organizers ensured there were enough activities – from exercise to charity work.
They had food drives, wall painting with kids, golf day, yoga classes and many more exciting activities that prepared them for the big day.
– Painting
– Golf
– Zumba
The Competition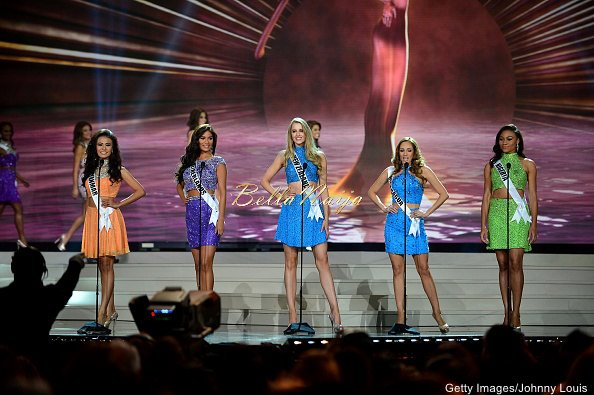 We're sure it was a tight competition at this year's Miss Universe but we have to say that Queen Celestine held her own through and through.
Nigeria's representative certainly stood out in each category as her team worked hard at making her the best out of 87 other beauty queens.
Meeting the Stars
After the different winners for the night were picked (Miss Universe, Best National Costume, Miss Photogenic & Miss Congeniality) they beauty queens were hosted to a fab after party with a number of Hollywood faces in attendance.
Over the course of the Miss Universe competition, MBGN Nigeria also got an opportunity to meet some noteworthy people.
Heading Back Home a Winner
In all, it seems that the experience was an amazing one for Queen Celestine and even though she did not win the Miss Universe 2014 crown, she is still a winner 🙂
Photo Credit: Instagram