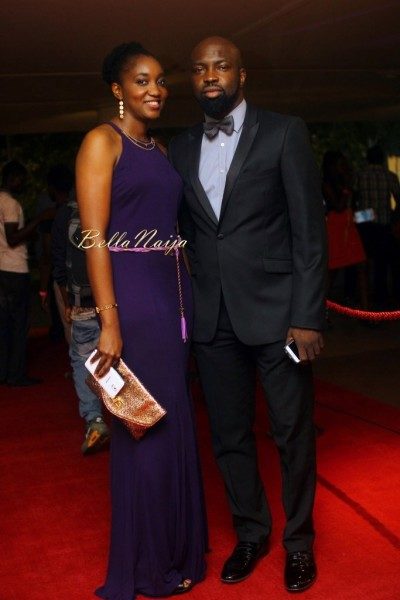 Chocolate City boss Audu Maikori is someone who tries to keep his private life out of the media as much as possible.
In this interview with Sunday Punch however, he opens up about his wife and how their marriage has been able to work. He also talks about the fact that a number of people had reservations about his marriage because of the different tribes.
Read excerpts from his interview below:
On leaving his job for music: They laughed at me especially when I signed my first artiste, Jeremiah Gyang. A friend of mine actually asked me how I could leave my job as a legal consultant and be following artistes and not even a very big artist but a Hausa singer. They laughed and laughed at me. But all that has changed and God has been good to all of us. I had faith that God would do what He said He would do. The more people said it wasn't going to happen the more determined I was to make it happen. I just felt people were not seeing what I was seeing and I persevered.
On his wife coping with his job: One of the greatest blessings I have is my wife. There is no doubt about it, without my wife I wouldn't be here. When I made the decision to quit my job and start this, I was just about to get married. I called her and told her I wanted to quit my job; I told her I didn't wasn't to continue working for people. I told her I needed her support and in fact, the decision was hers to make. She said I should go ahead and start my business. She assured me of her support if things didn't work out well. She is a medical doctor. And when I eventually started, she was very supportive; she understood everything. She has seen the growth and she has been part of it. She has had to put money at the beginning and she knows what I do. She understands what I do. I have tried to make sure my family is carried along at all times in the decisions I make. At the end of it all, what I have is my family. It is not easy. People will call your phone all the time. But that is where trust comes in. But trust has to be earned.
On being in an inter-tribal marriage: If somebody had told me I would marry an Igbo girl, I wouldn't have believed it. I grew up in Lagos and all my babes were Yoruba girls. I thought I would likely marry a Yoruba girl. But you grow up and you become detribalized. I don't care where you are from. I was trained like that. Some members of the family expressed their reservations. They asked me if I considered the huge amount of money I would pay as dowry. But when I went and met her family for the first time, I was at total peace. She comes from a prmonent family and they are very simple and unassuming. People also told her stuff about marrying a Hausa man. But when she and her people met us they also made up their minds.