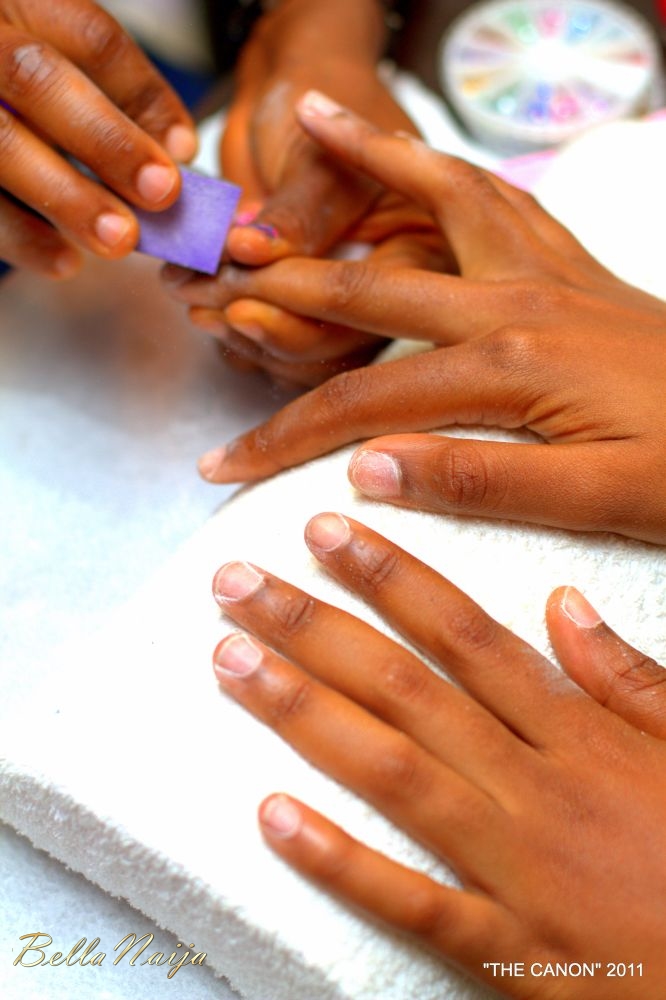 I hate cracked nails. They are unflattering, and make your fingers  look like you've been digging through wood.  It could be a general problem, but the fact is that mostly the elderly and woman are prone to cracked nails – another reason why men have it easy sometimes.
We may not be able to completely eliminate the chances of your nails cracking once in a while,  but we can offer 5 great tips to help reduce the frequency and leave you with better looking nails.
1. Avoid Chemicals
There are so many harsh chemicals around us everyday and our nails are exposed to most of them since we use our hands for chores etc. Because of their composition, these substances end up making nails dry and brittle which eventually lead to breakage, fine lines and cracks on the nails' surface.
A quick solution to this is to use gloves for chores. These gloves will protect your hands and nails from the substance helping them grow in much better condition.
2. Trim them Lower
Another great way to keep your nails looking good it to trim them regularly. Just like the ends of your hair, trimming can aid growth and will help them crack less. However, try not to trim them too low – nails grow nothing more than 1.2 inches (3ml) each month and an average nail takes about 3 – 6 months to regrow. So take it easy with the clippers and nail files.
3. Moisturize, moisturize, moisturize
Moisture is key when it comes to taking care of your nails. Be sure to get a moisturizer that is filled with keratin and collagen or a really nourishing oil like coconut oil or olive oil and apply them to your nail beds, cuticles and nail surface.
This will keep your nails nice, smooth and soft.
4. Buff the Surface
Buffing is a great way to get rid of excess nail shed on the surface. Buffing is just like exfoliating; it helps get rid of dead substances to give way for the new.
When you buff, be sure to do it lightly because it could be very damaging to the nail and cause dents & holes in the surface.
5. Limit the Use of Removers
Apart from taking the nail lacquer off your nails, nail polish removers can cause serious damage to your nails. Removers that contain acetone can leave your nails too dry – causing them to chip and break.
Instead, use a remover no more than twice a week, or stick to buying those that do not contain acetone.
***
There are many reasons for not having smooth crack-free nails – from them being too soft to being exposed to harsh chemicals. Be sure to examine your manicure and pedicure routine and adjust whatever is causing the breakage for better looking nails.
Photo Credit: Atta Cannon for The Nail Bar, Abuja