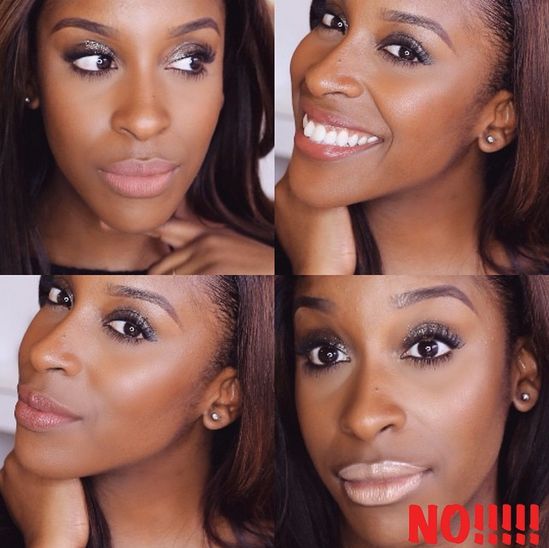 Sometimes finding the perfect nude lipstick that go well with dark skin is one of the hardest things in beauty.
From the deep to light colours, to preparations for application, there are so many factors that you have to consider so you don't come out looking like the girl in the bottom last picture above.
So today, BN Beauty and Jackie Aina of MakeupGameOnPoint have got your back on this one with a great video.
In the clip Jackie shares her favourite nude lipsticks for women of colour and key tips on how to apply the shade just right.
Top Tips
1. Apply foundation first to tone down the lip colour and make it closer to your skin tone.
2. Use a brown or flesh-toned lip liner; it acts as a transition colour for your nude.
Watch and be inspired!

Photo Credit: @MakeupGameOnPoint (Instagram)