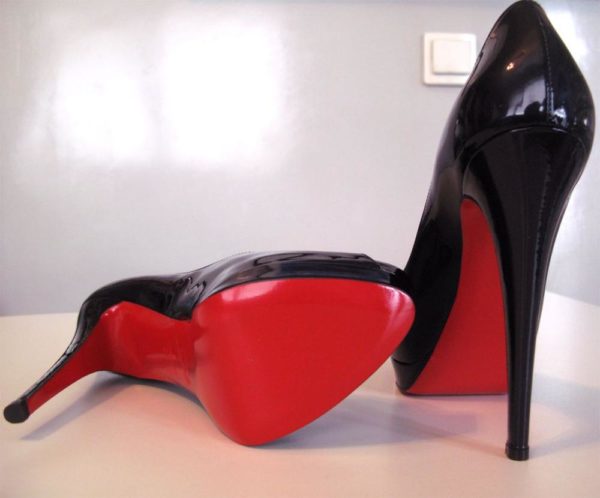 Apart from creating great nail art or making regular shoes look like Louboutins ;), there are actually some rather clever uses for nail polishes.
Due to their consistency, easy application, post-dry finish and more, nail polishes could just be the next best thing in the multitasking category, right next to the rubber band.
So, here are a few clever uses for the shiny nail varnish that could you try out.
1. A stopper for a run in your stockings
You remember those days when you would throw your socks away because they had a hole in them, and you knew that the hole getting bigger was inevitable? Well, you don't have to do that anymore. 

With a little clear nail polish, you can stop that run in its tracks. Simply apply a small amount where the rip ends and voila! You can rock your socks again, or at least till it's laundry day.
2. An envelope sealer
You no longer have to press and hold that envelope that just won't stay shut. Just take your clear nail polish and swipe it lightly along the edge of the envelope, wait a few seconds and seal it up.

3. To thread a needle
I personally like this tip. I'm so over trying again and again when it comes to threading a needle. Simply dip the tip of the thread into the nail varnish and run your finger over it once or twice. As the nail polish dries, it stiffens and makes it easier to pass through a needle.

4. To preserve jewelry
Costume jewelry is one of a girl's best friends, so prevent your jewelry from tarnish and fading with nail polish. Take a clear nail polish and run it over your jewelry with one or 2 coats. After it dries, it will act as a preservative for your precious pieces.
5. To tighten loose bolts & screws
I'm sure our D-I-Y Home Edition crew will love this. If you have loose bolts or screws in your home and want to tighten them up, just coat them with nail polish. When they dry up, screw them back in. The extra coating will make them bigger therefore tightening the grip.

6. Distinguish similar objects
Tired of mixing up your keys? Just paint them. Color code your keys and other objects that are similar by painting the different objects in different colours. It will help you get in your house faster.
7. Smoothen splintered furniture
Don't let the table or chair ruin your clothes or give you a scratch any longer. Run a clear nail polish over the splinter to make the edges blunt.

8. Cover up scuffs on your shoes
Instead of mourning your pretty shoes and the scuffs they just acquired, paint them. Get a nail polish that matches the colour of your shoes and lightly run it over the scuffed part. It covers it up instantly.

9. Mark levels in containers
You can determine the level of food, liquid and more items in containers by marking them. This is great if you are mixing different substances that are sensitive to quantity.

10. Waterproof objects
If you have a notice outside or want to protect small objects in your home, simply run clear nail polish over it and it becomes waterproof!

***
These are only a few tips. If you have great top tips on using nail polish for more than painting your nails, be sure to share them with us!
Photo Credit: Wikipedia.com