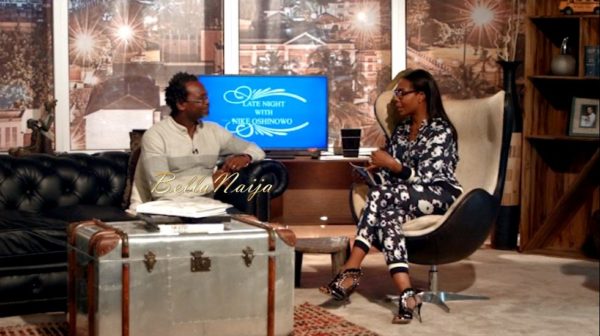 Join host Nike Oshinowo as she sits down with renowned photographer Kelechi Amadi Obi and Director of Lagos Photo Festival, Azu Nwagbogu.
On this Thursday's episode of 'Late Night with Nike Oshinowo', the two guests and Nike Oshinowo discuss the growth of creativity and talent in Nigeria in terms of media, music, film and most especially, art.
They talk about everything from creativity to art and the infrastructure of art in the nation; Is it a money making enterprise? How are the youth coming up in this industry able to manoeuvre with virtually no blueprint laid before them?
Nike Oshinowo also discusses Kelechi Amadi-Obi's journey because not a lot of people know that he started out as a lawyer.
They also discuss the foundations of the Lagos Photo Festival, the medium of art and how it can speak to the masses. As the Nigerian art renaissance continues to come to life the ramifications of what it means for our society cannot be overstated, join the conversation tonight on Late Night with Nike Oshinowo!
For more information, visit the website: www.lnwno.com or follow on Twitter: @LNWNO; Instagram: @lnwno_ or on Facebook: www.facebook.com/latenightwithnikeoshinowo