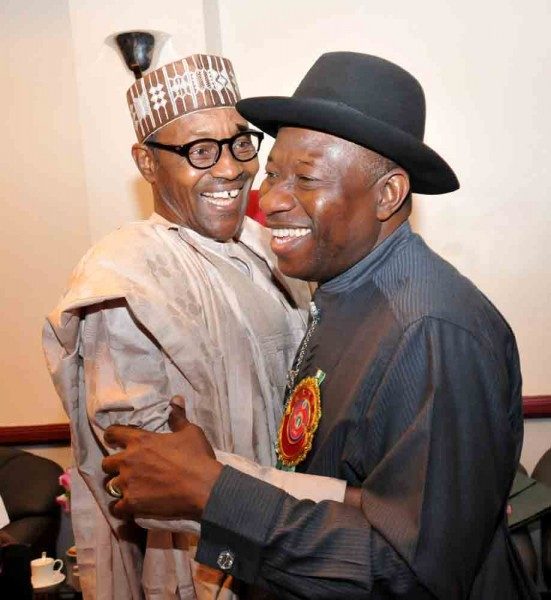 Who will make a better president? Is it current President Goodluck Jonathan, or presidential aspirant, Muhammadu Buhari? This is the pervasive topic on the minds of Nigerians, as the 2015 elections approach.
Former governor of Central Bank of Nigeria (CBN), Charles Soludo recently gave his controversial viewpoint on the matter. His verdict is that no matter who becomes president, neither Jonathan nor Buhari will keep promises made, as both candidates have not given Nigerians a candid explanation of what exactly it will take to implement the reforms promised.
Here's an excerpt from Soludo's article, as reported by Vanguard:
The presidential election next month will be won by either Buhari or Jonathan. For either, it is likely to be a pyrrhic victory. None of them will be able to deliver on the fantastic promises being made on the economy, and if oil prices remain below $60, I see very difficult months ahead, with possible heady collisions with labour, civil society, and indeed the citizenry. To be sure, the presidential election will not be decided by the quality of 'issues' or promises canvassed by the candidates.

The debates won't also change much (except if there is a major gaffe by either candidate like Tofa did in the debate with Abiola). My take is that more than 95% of the likely voters have pretty much made up their minds based largely on other considerations. A few of us remain undecided.

During my brief visit to Nigeria, I watched some of the campaign rallies on television. The tragedy of the current electioneering campaigns is that both parties are missing the golden opportunity to sensitize the citizenry about the enormous challenges ahead and hence mobilize them for the inevitable sacrifices they would be called upon to make soon. Each is promising an El-Dorado.

Let me admit that the two main parties talk around the major development challenges—corruption, insecurity, economy (unemployment/poverty, power, infrastructure, etc) health, education, etc. However, it is my considered view that none of them has any credible agenda to deal with the issues, especially within the context of the evolving global economy and Nigeria's broken public finance.
***
What's your take on Soludo's perspective?
Photo Credit: NAN-PHOTO