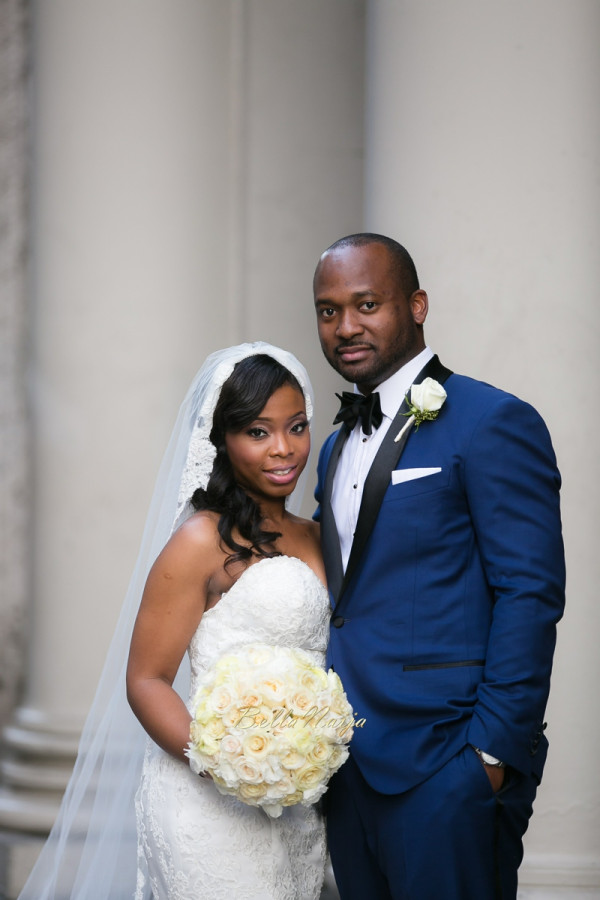 Funlola Agbi & Molade Maurice-Diya's paths crossed many times before they fell in love.
They attended the same primary school. When Lola graduated to Queen's College, Lade went on to King's College, and on it went until they ended up both schooling in the States before they became friends on hi5 … then the rest, as they say, is history.
After an unforgettable proposal on the highest floor in the tallest free standing observation tower in the United States – in Stratosphere Tower, Las Vegas – their wedding at premiere The Majestic Downtown in Los Angeles, California, USA was the stuff little girls' dreams are made of.
BellaNaija Weddings wishes Lola and Lade the best of married life as One.
Enjoy & be inspired!
***
~ Photography: Lin and Jirsa Associates Photography
Pre-Wedding Photos
How We Met
by the Bride, Funlola
We probably first laid eyes on each other some 20 years ago..LOL!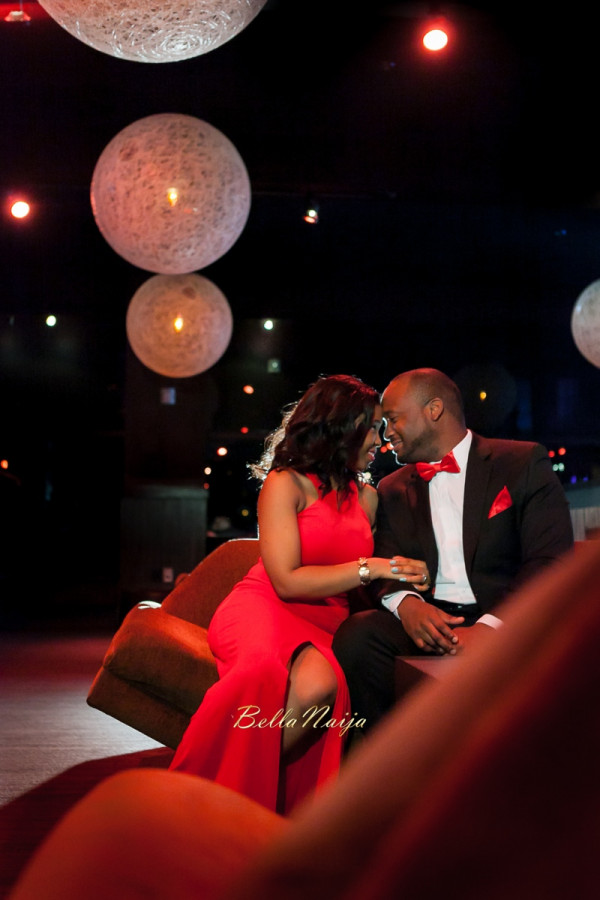 We both attended Corona School, Gbagada, Lagos and this is where we initially knew of each other and nothing more.
I went on to Queen's College, Yaba while Molade attended King's College, Lagos. In those years, we had no contact and barely remembered that each other person existed.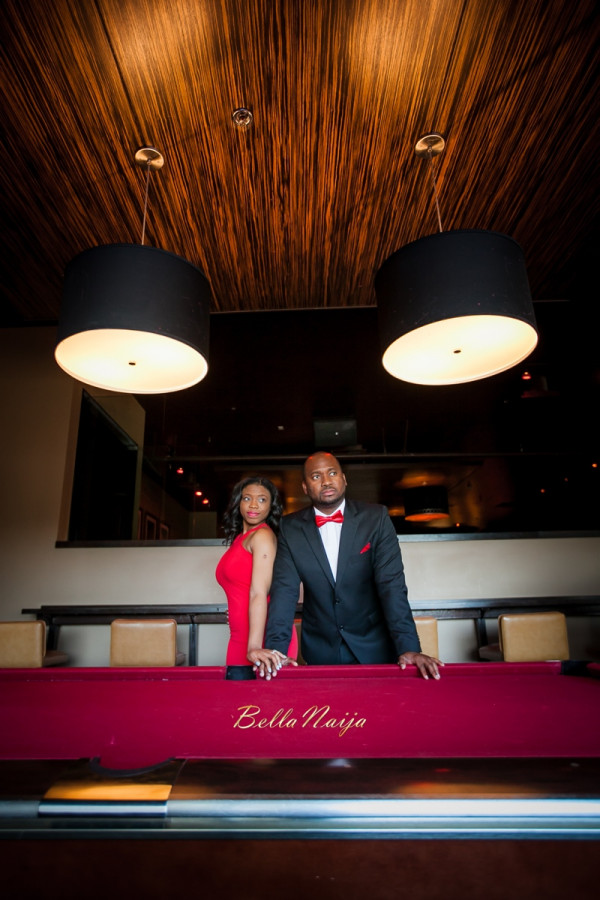 Fast-forward to 2005, we were both freshmen in 2 different universities in the U.S. separated by at least 2000 miles. One day while I was bored on hi5 (remember hi5?!), I came across Molade's profile and hit him up.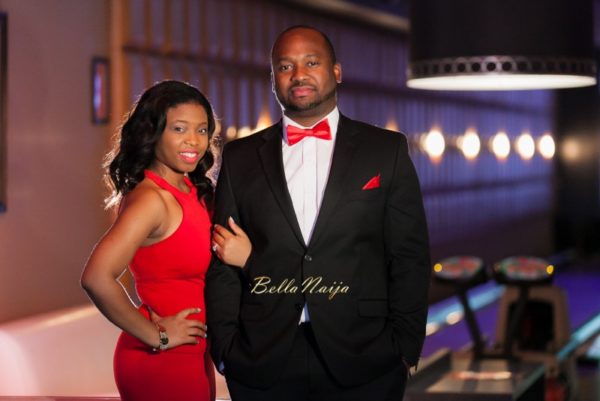 We begun talking and nurtured a friendship that grew slowly into an affectionate relationship. This blossomed over the years into a deep, passionate love.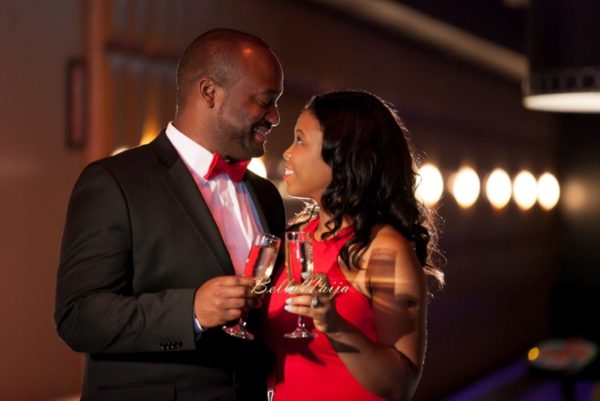 We had lived in separate states for several years as our educational and professional careers developed culminating in the both of us settling down in California.
The Proposal
by the Groom, Molade
It happened on May 4, 2013 at 12:15 pm in Las Vegas, Nevada, 8 years after our love begun. We both decided that we wanted a break from work in Los Angeles.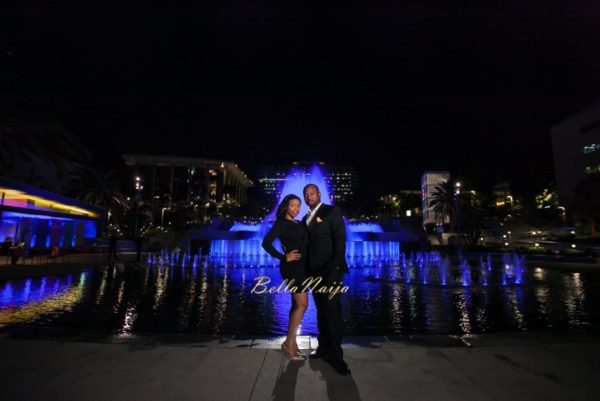 My work as a surgery resident is incredibly demanding requiring work during most weekends, I had everything planned out for how I wanted this day to go. Funlola thought she was just going to Vegas for a quick, fun trip with the boo!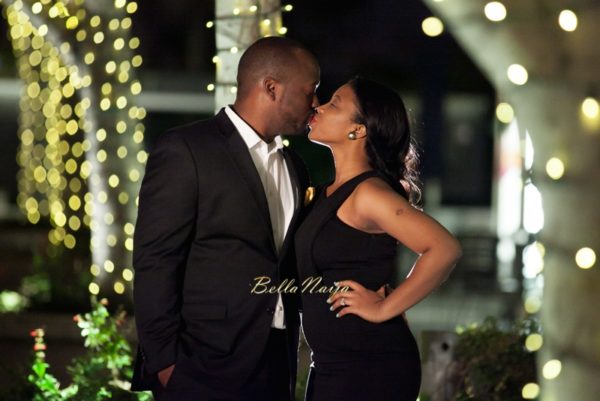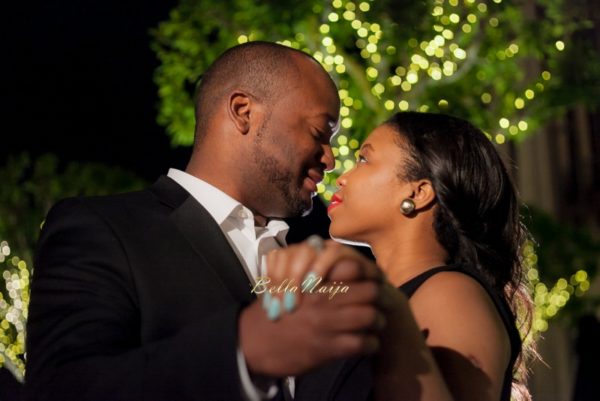 I had everything planned out from the exact location, timing, setting, and of course the ring, which I had to hide from her for weeks! She was completely clueless as to my intentions and was caught completely off guard.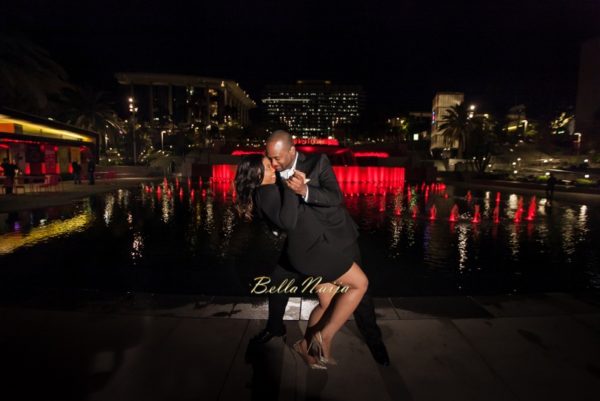 We 'decided' to take a tour of the Stratosphere Tower and head all the way to the top of the building. On the highest floor, I began my pitch for Funlola's hand in marriage, ending with me getting on one knee and confidently asking her to marry me.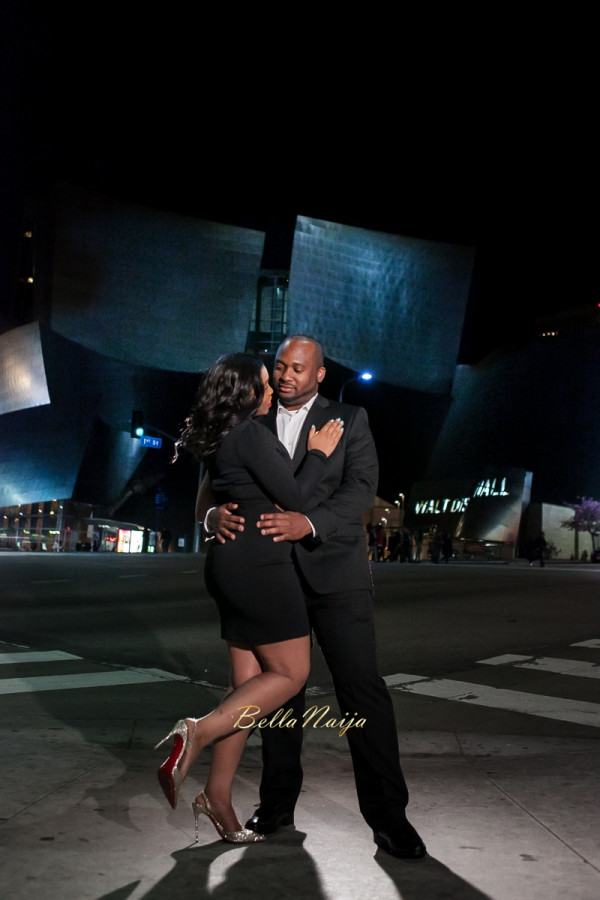 Funlola was engulfed in emotion and mumbled, 'Yes'. It was a truly special moment that we would both remember till our last days.
Oh, and the ring was absolutely beautiful. It was exactly what she had wanted, just perfect! The look on her face was priceless. I couldn't be happier. It was one of those moments you wish you could relive over again.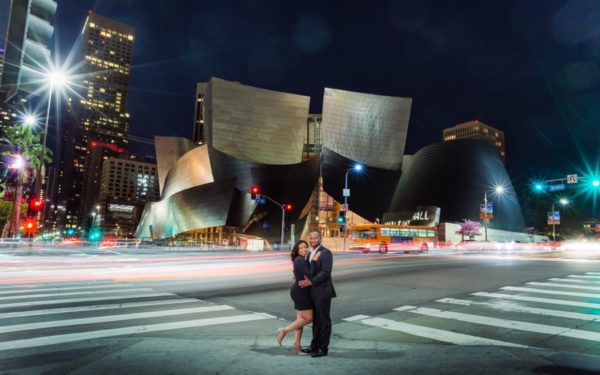 Advice from the Couple
– Get a wedding planner, if possible
– Start planning early
– Brides, always involve the groom
– Don't feel pressured to use a vendor because they are family members/friends
– Pre-marriage counseling is extremely important
– Remember to pray and put God first
– Lastly, enjoy your day! Don't stress out when things don't go as planned on the big day!
White Wedding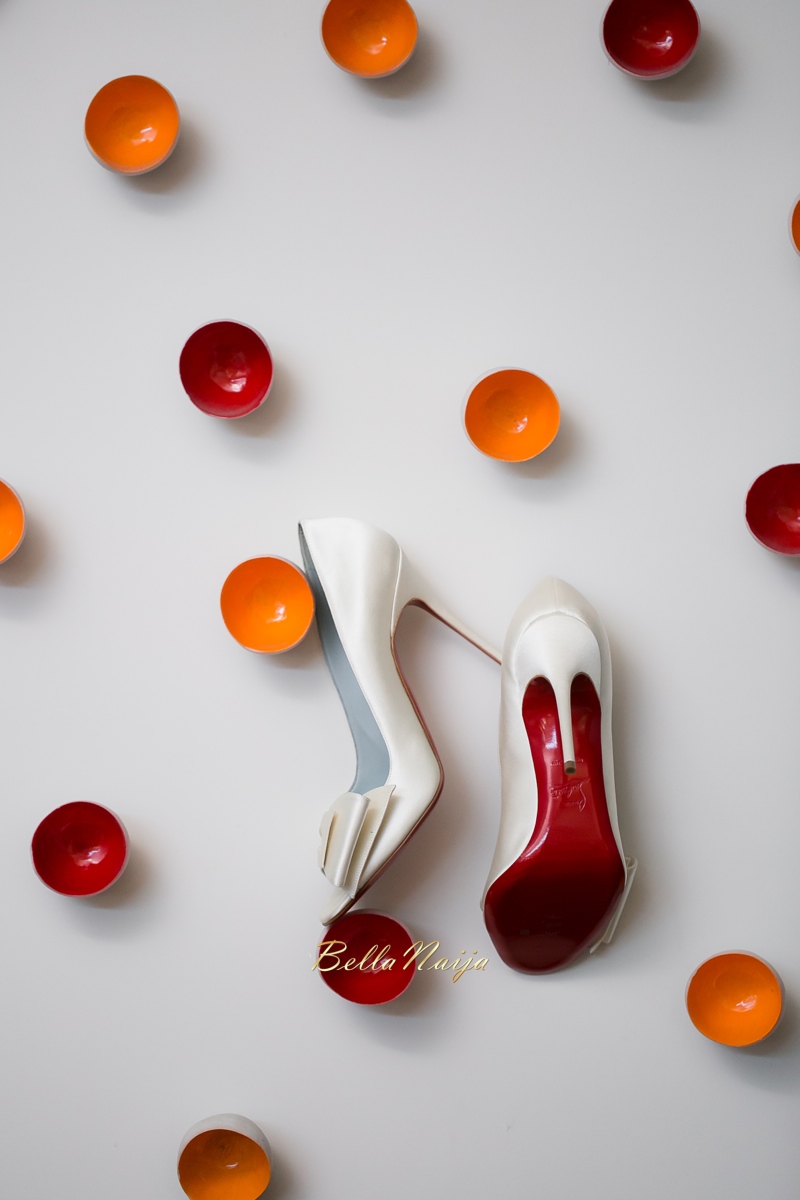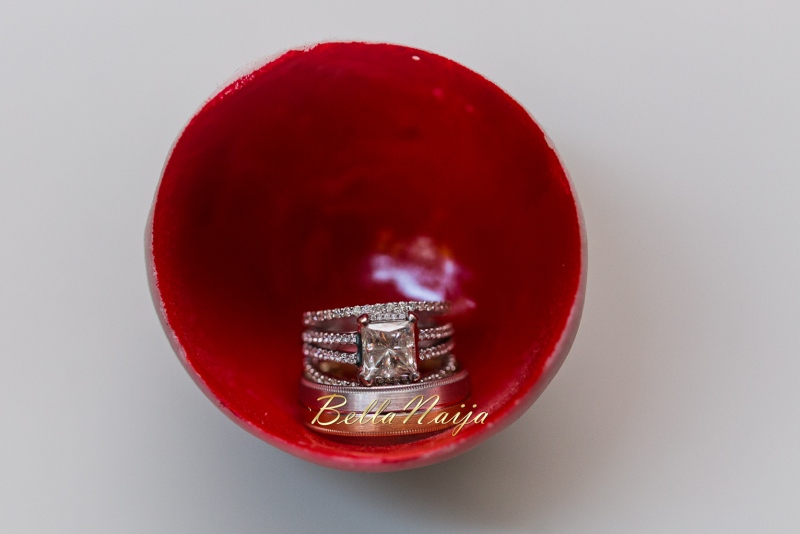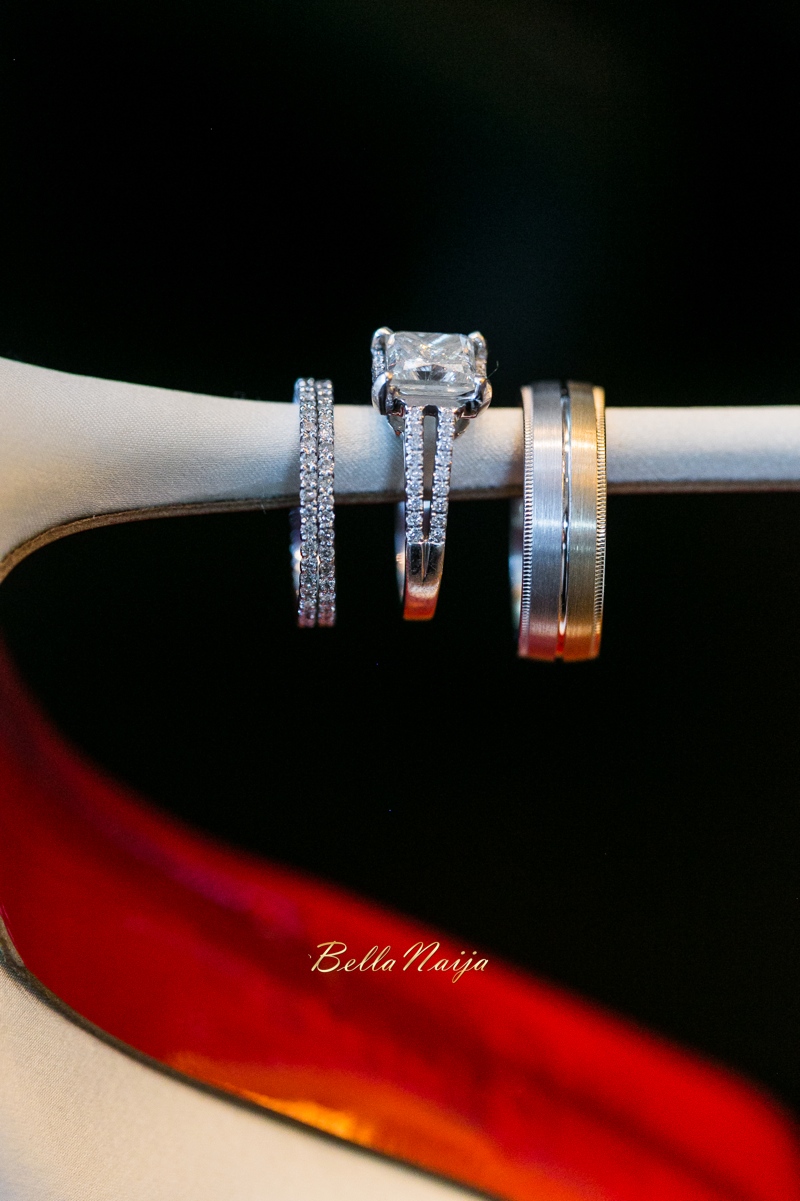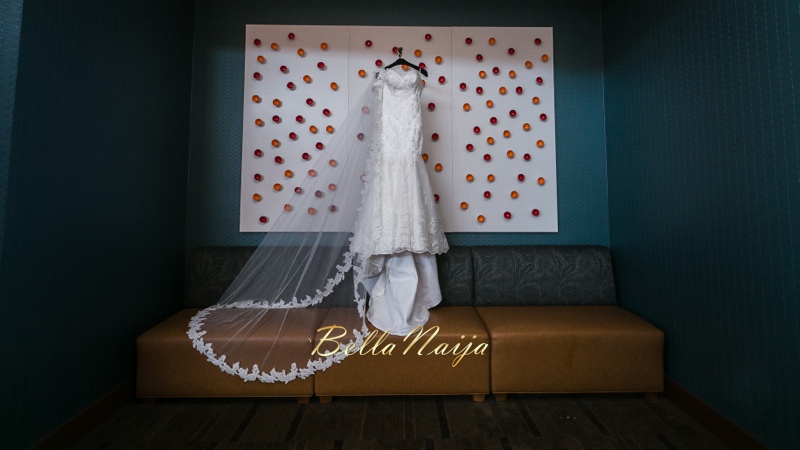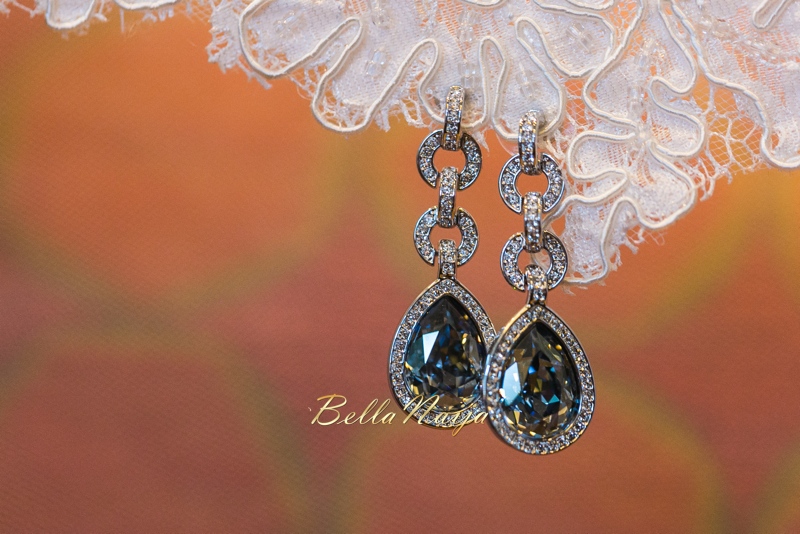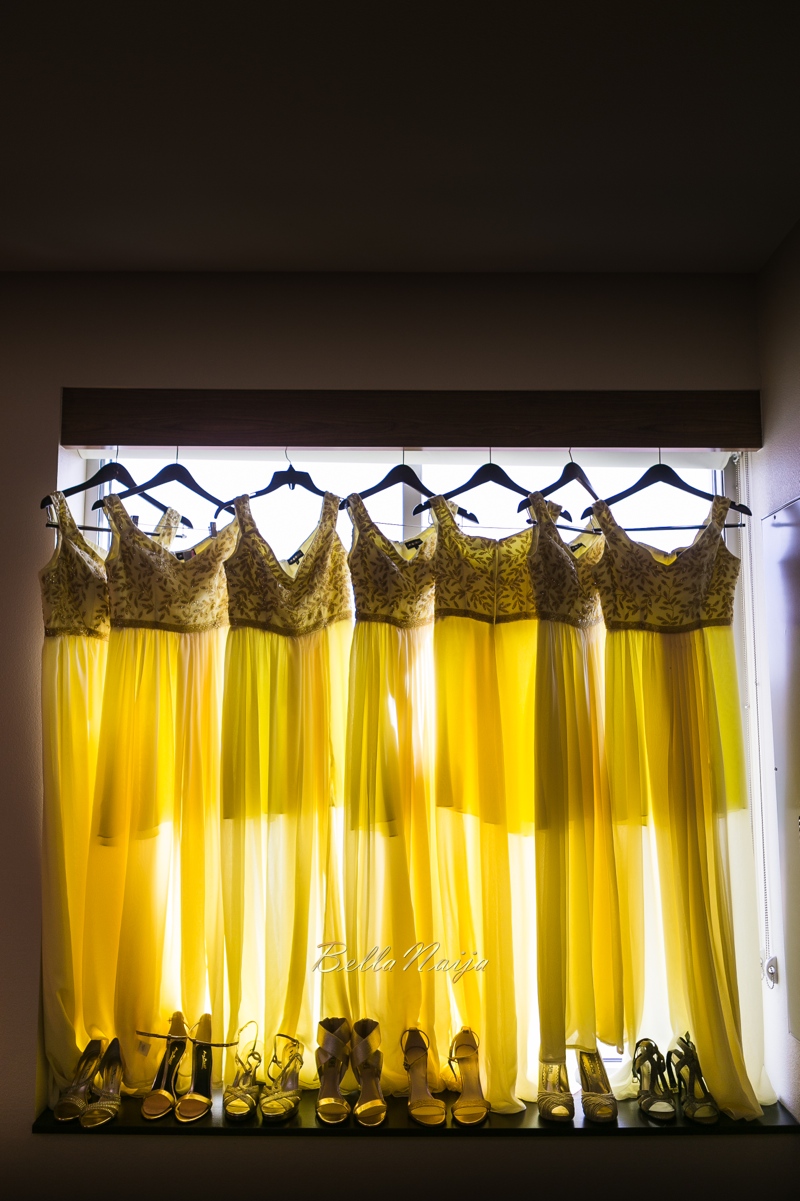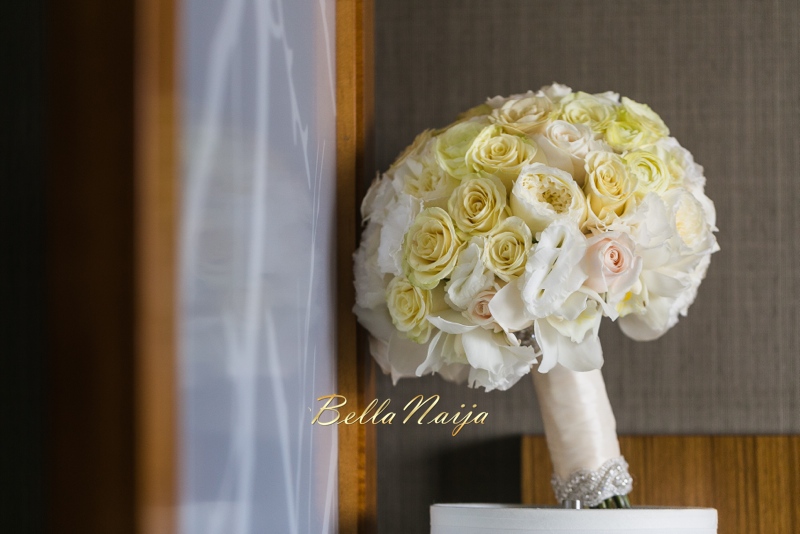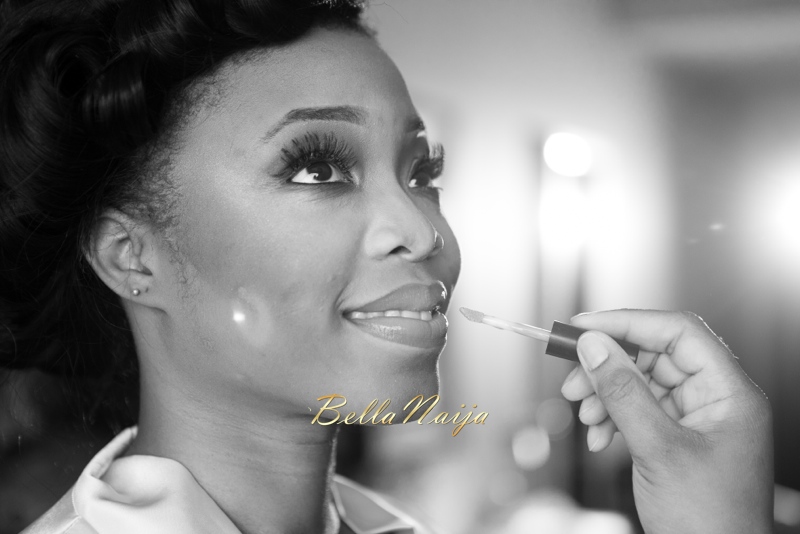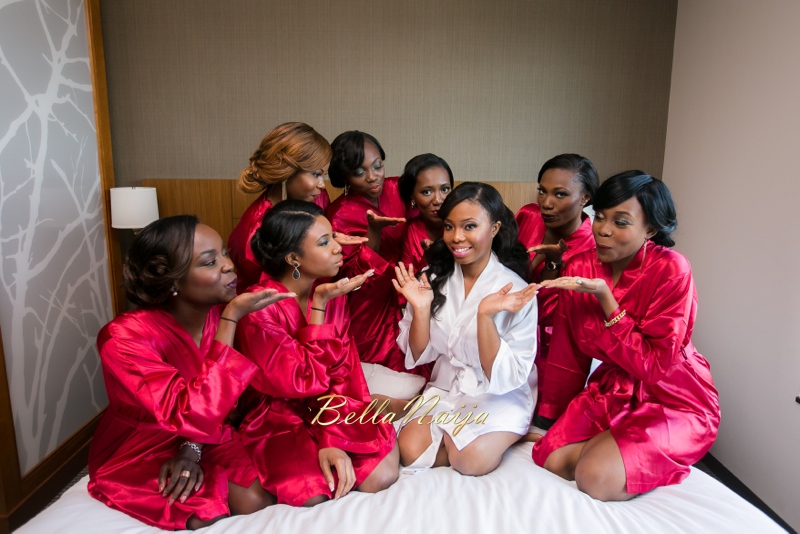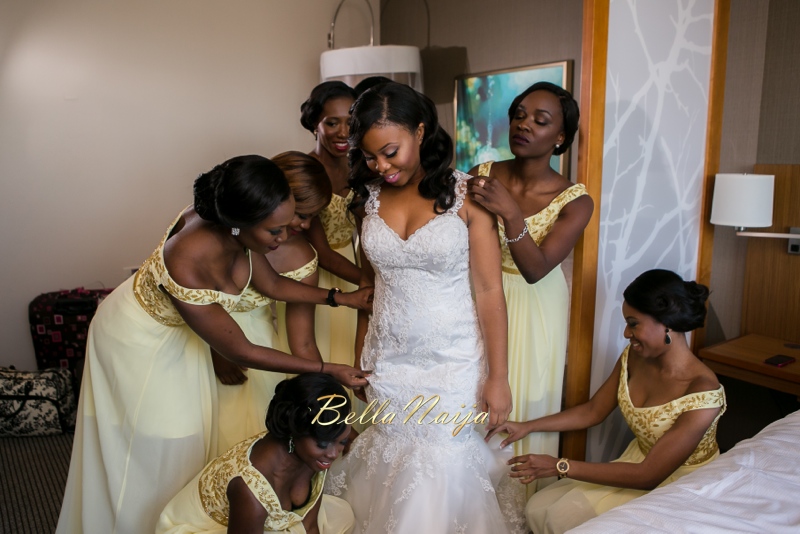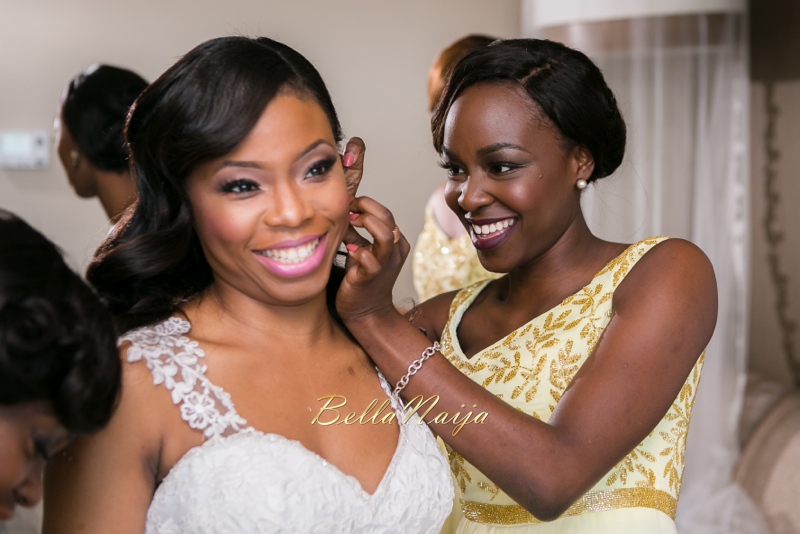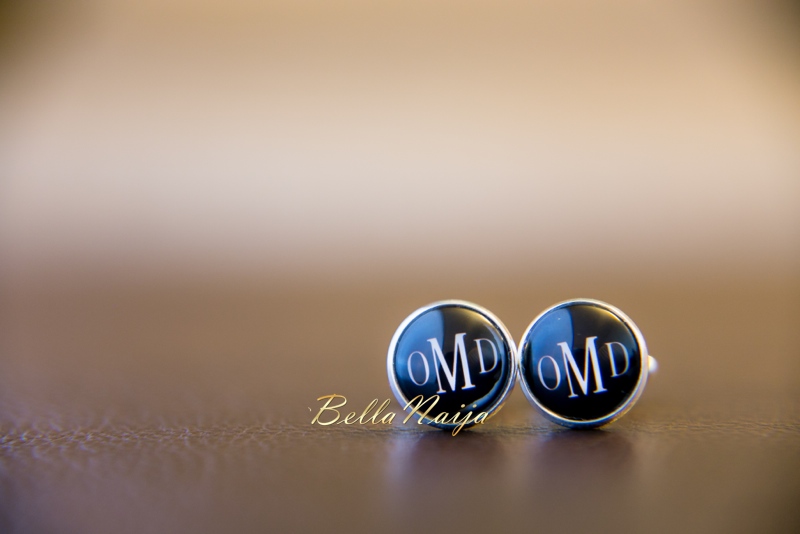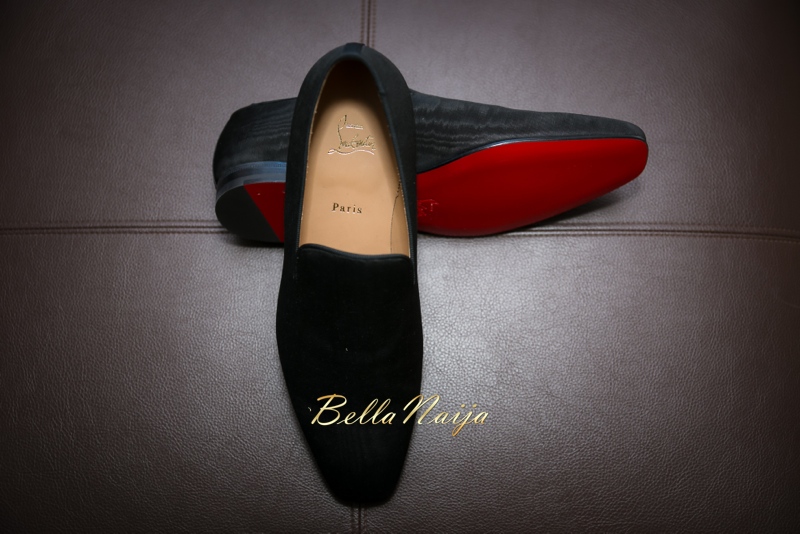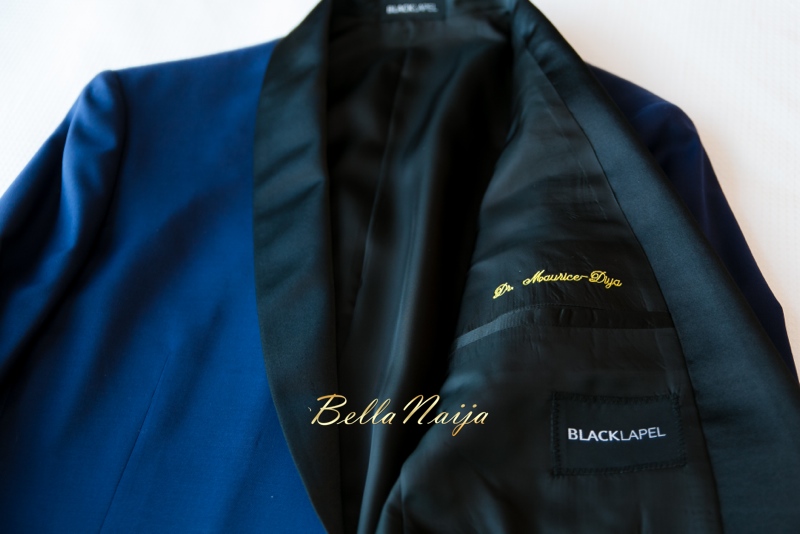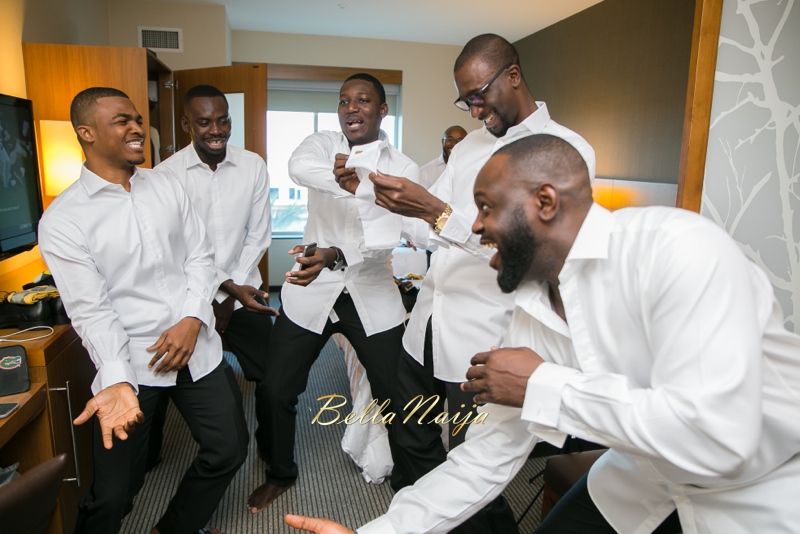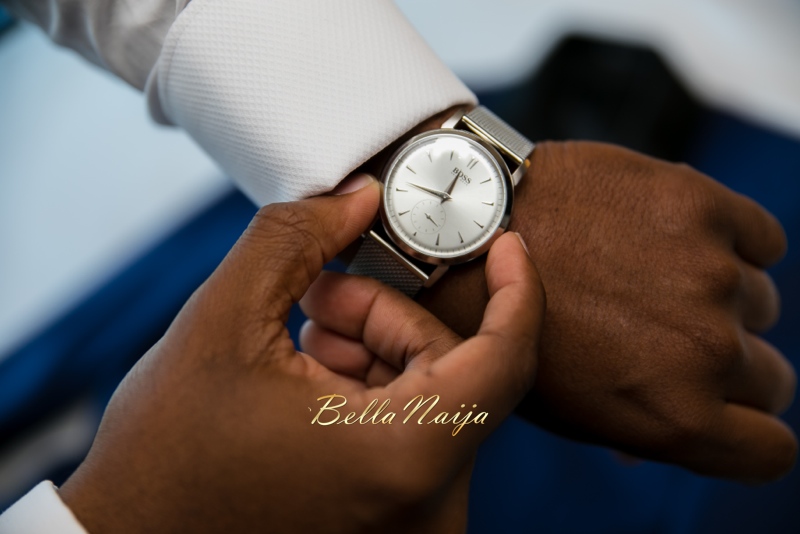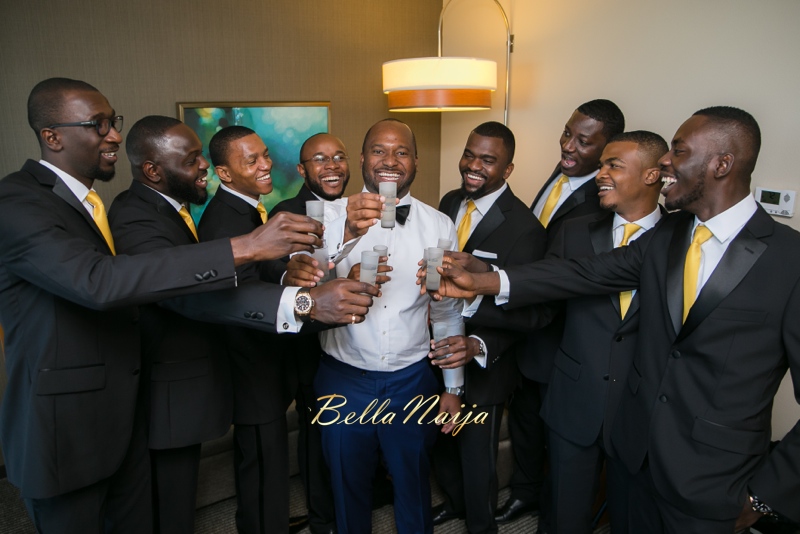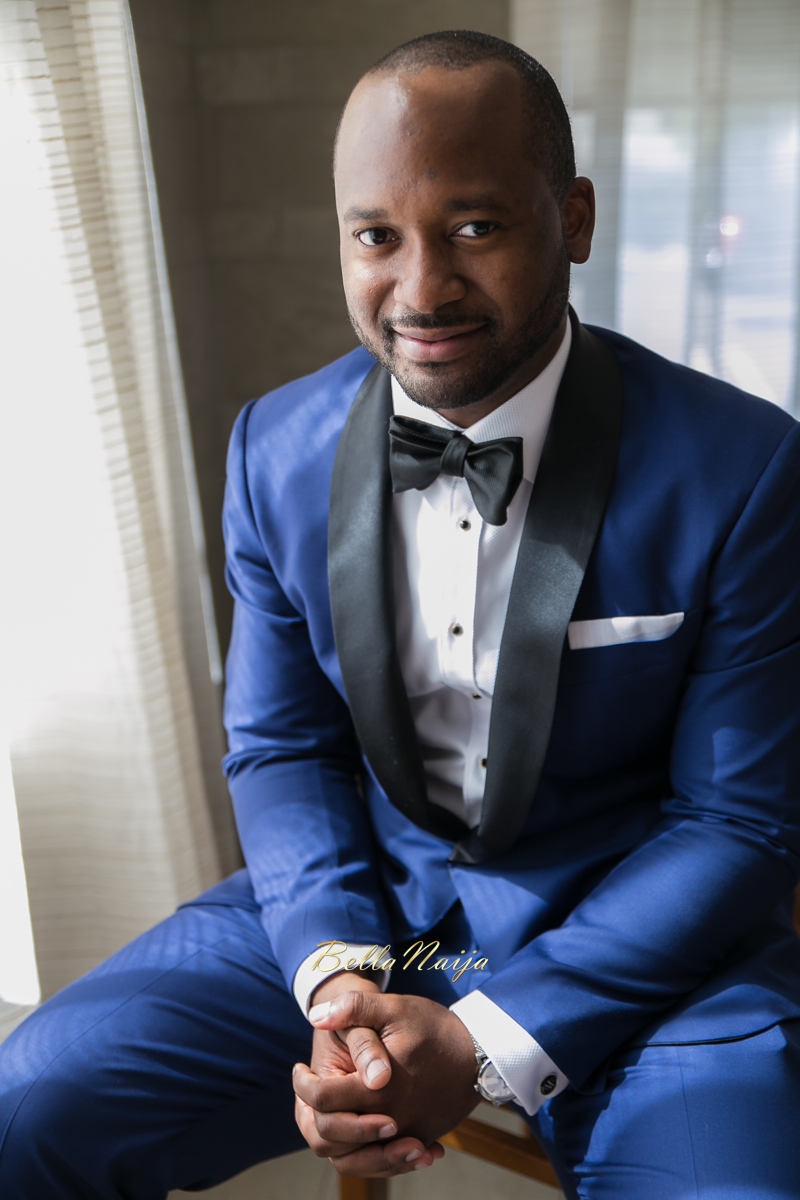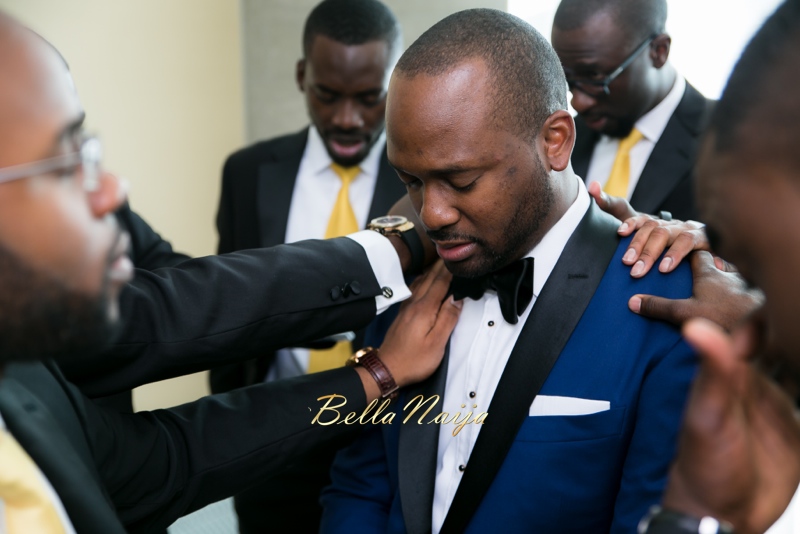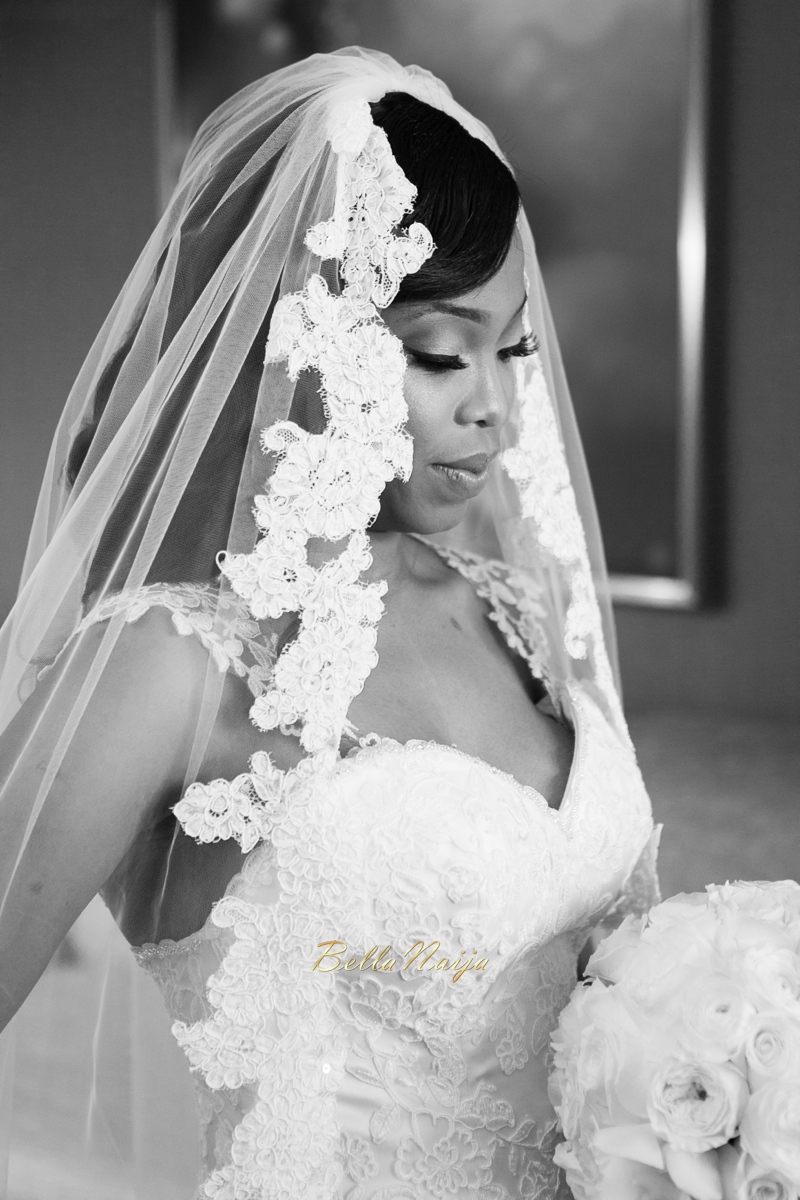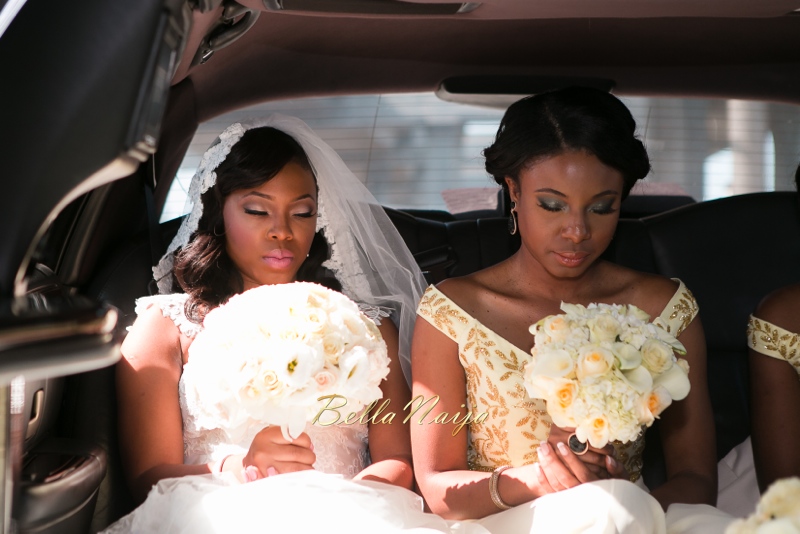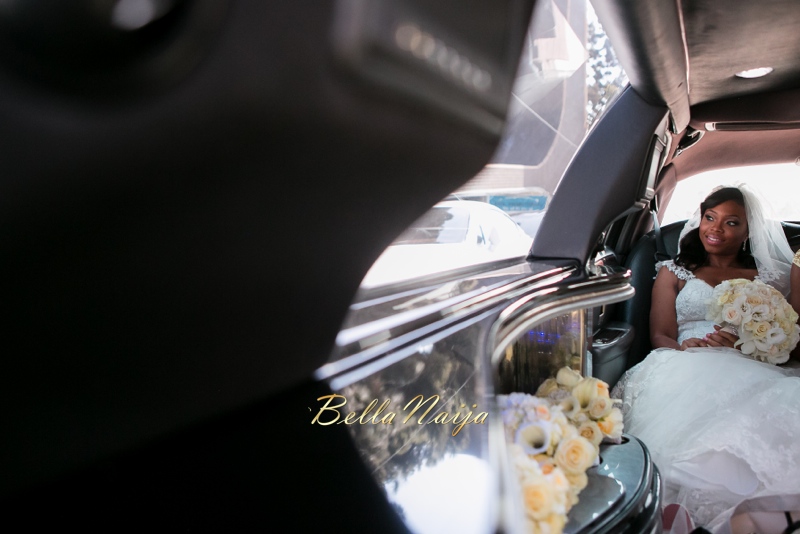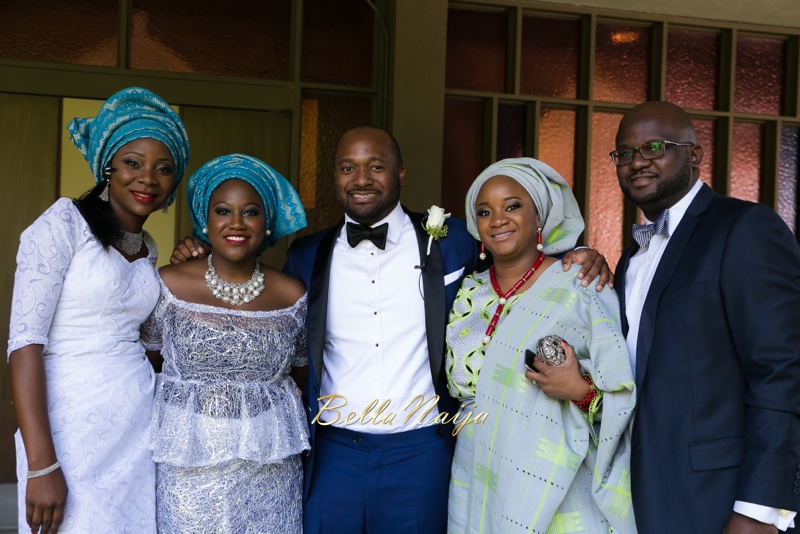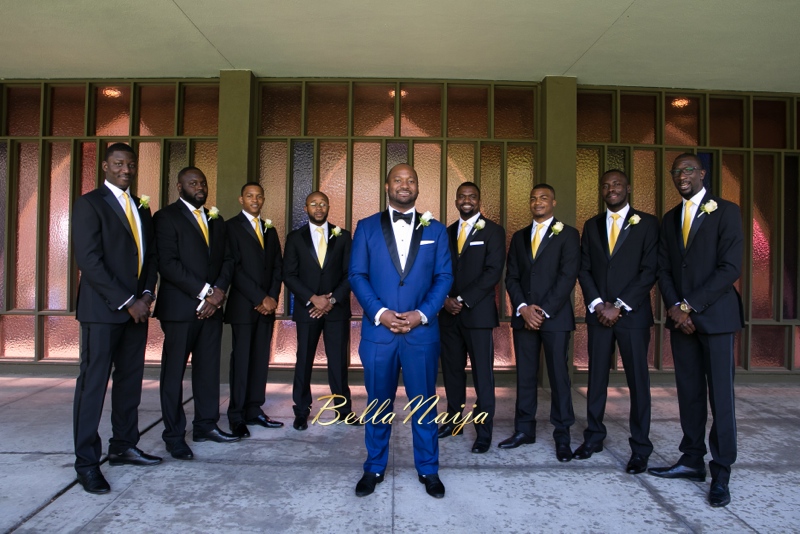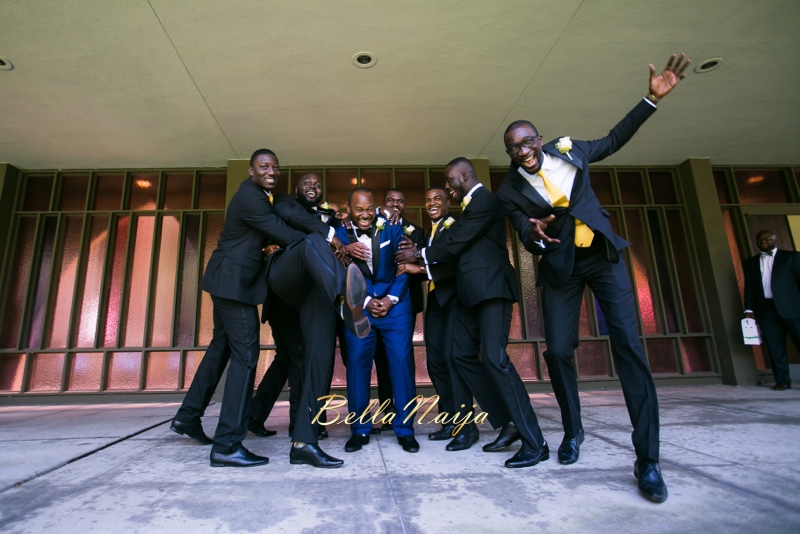 Lade released a dove in his mother's honour, as she passed away a few months before the wedding.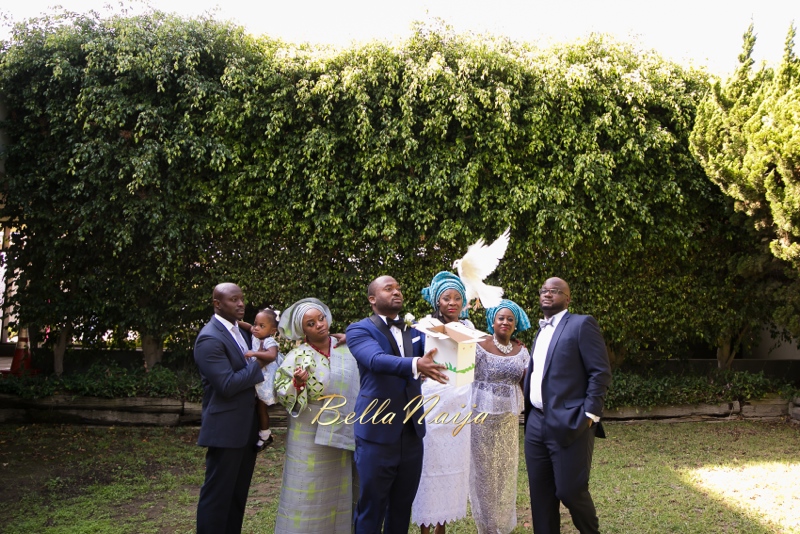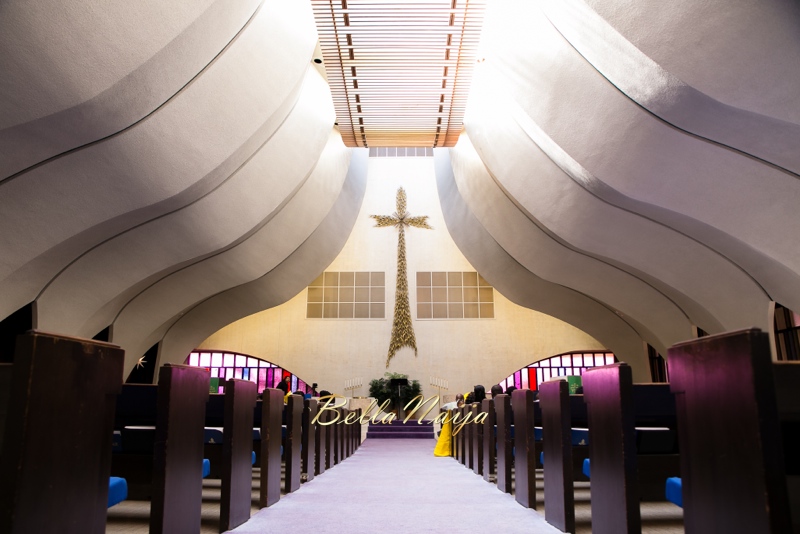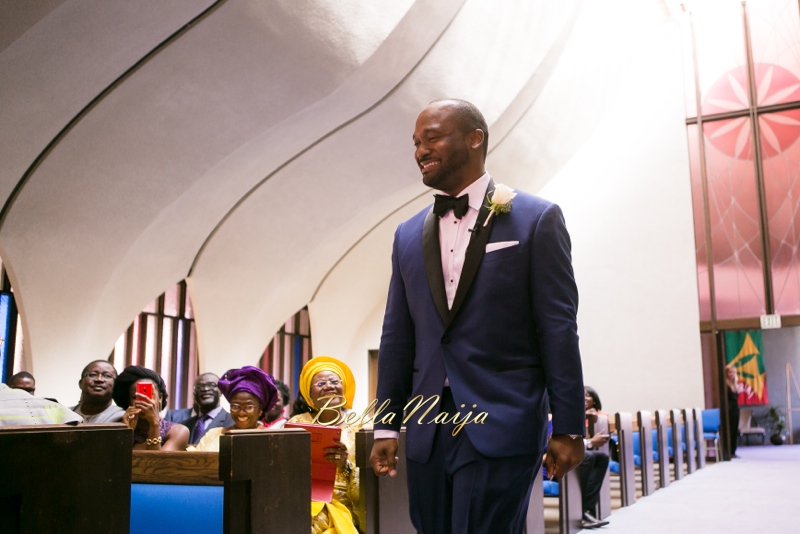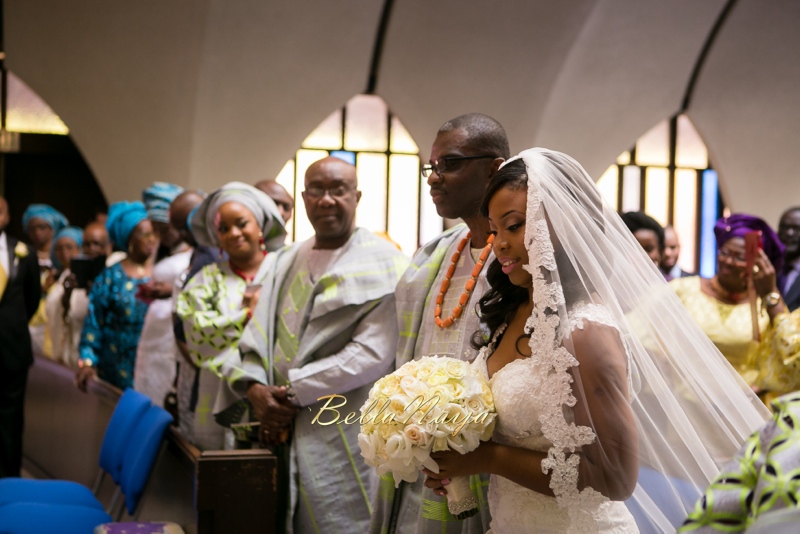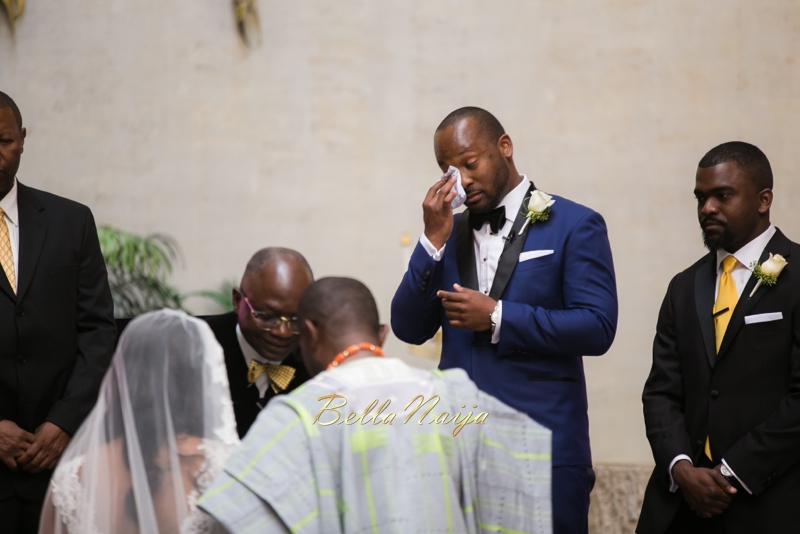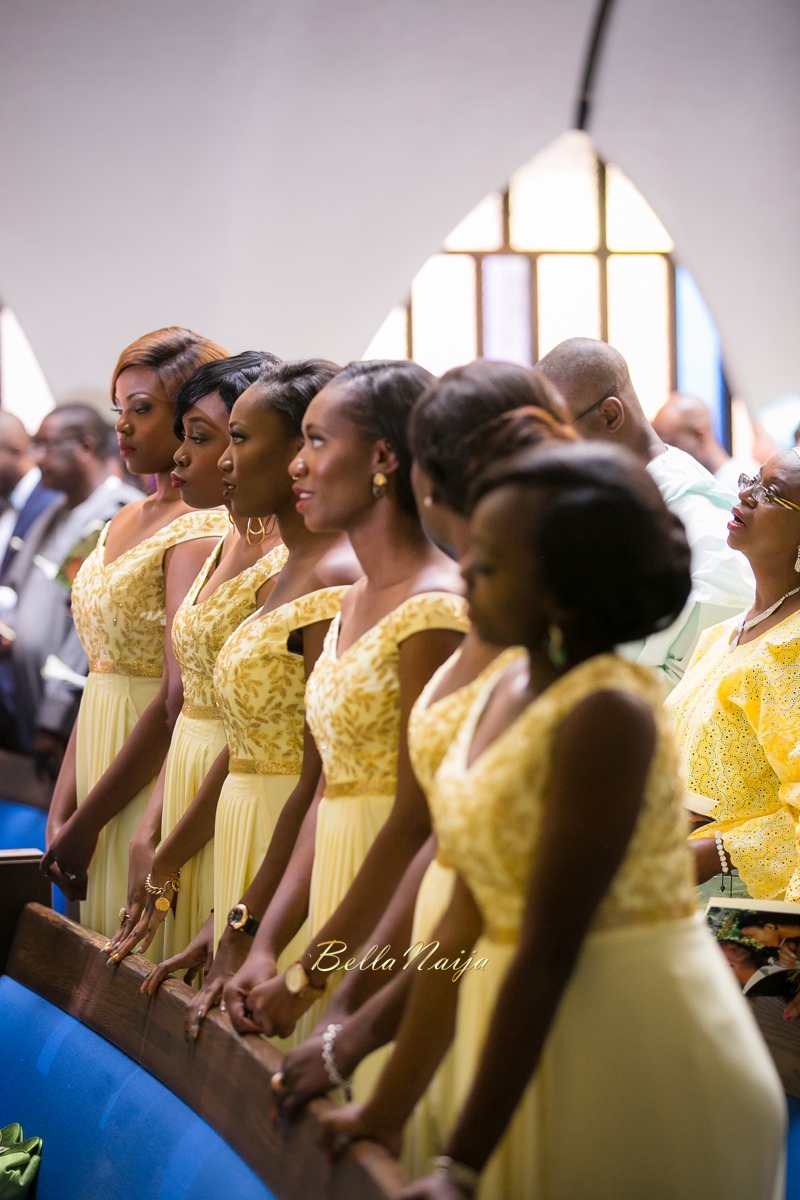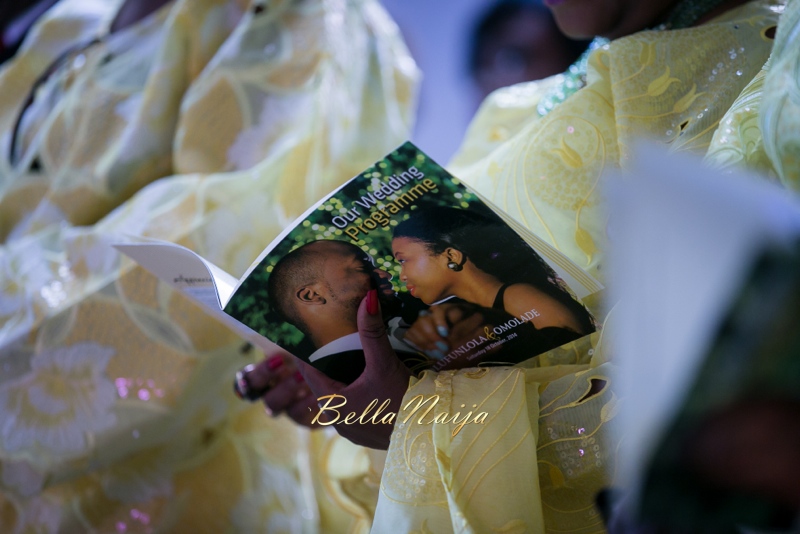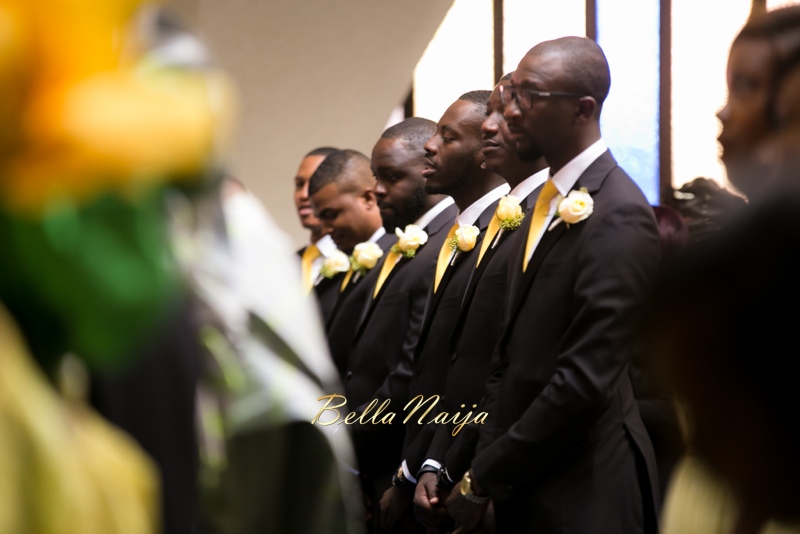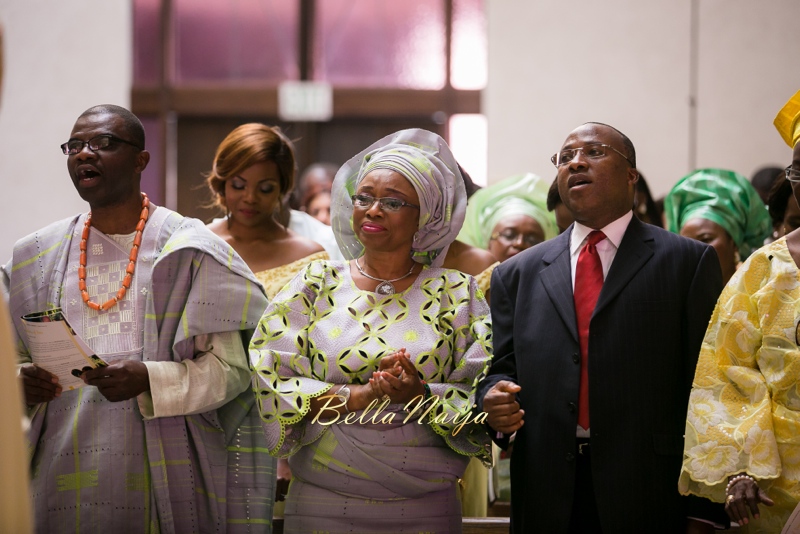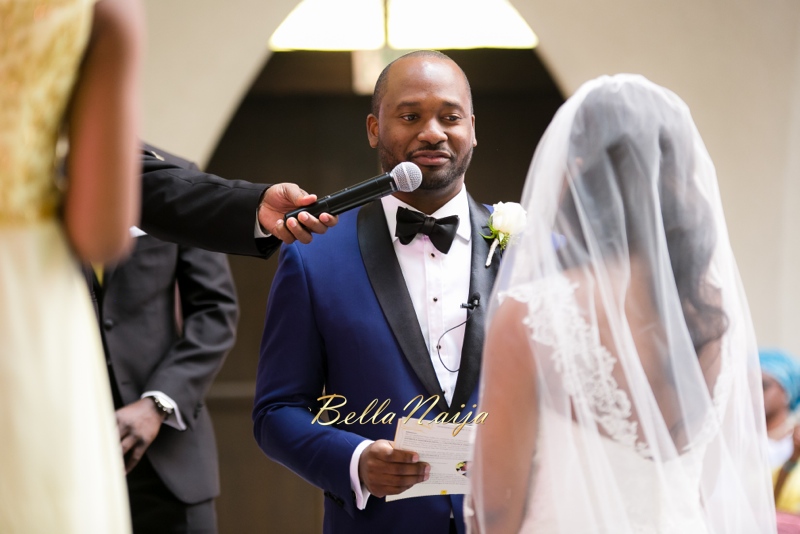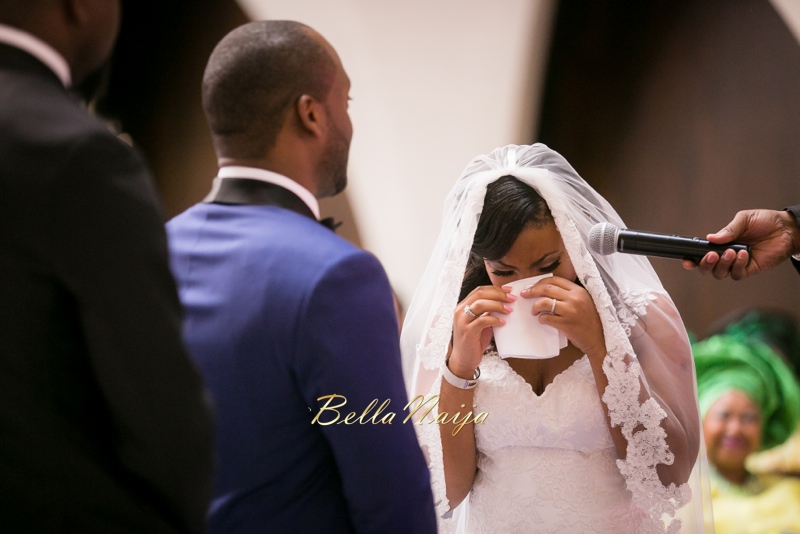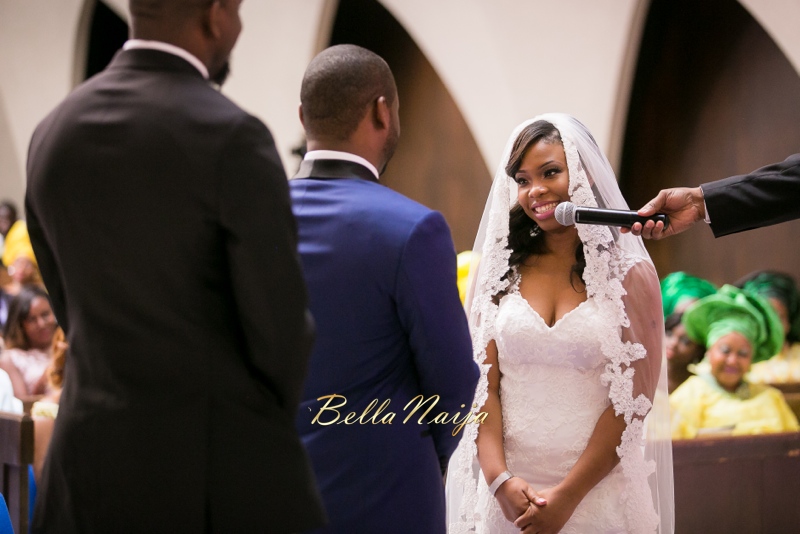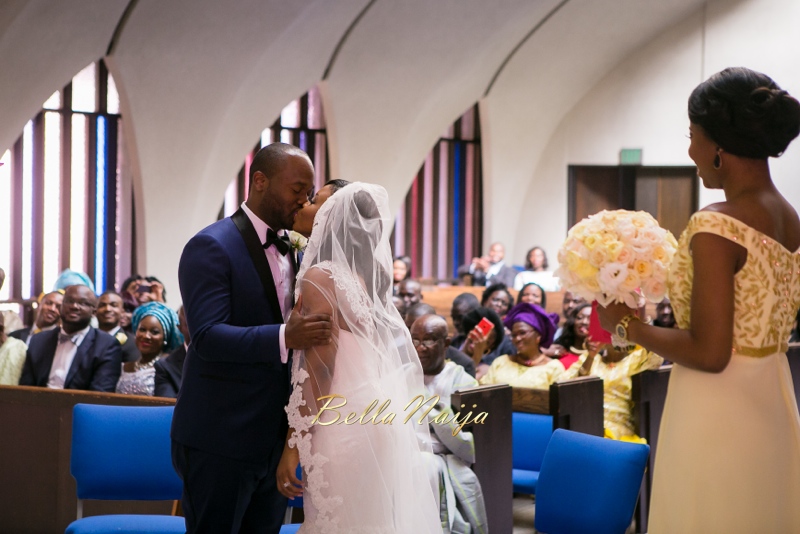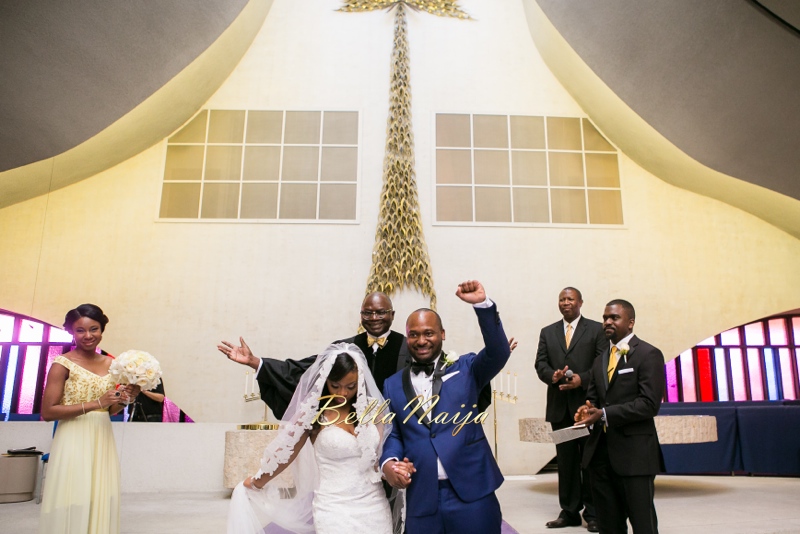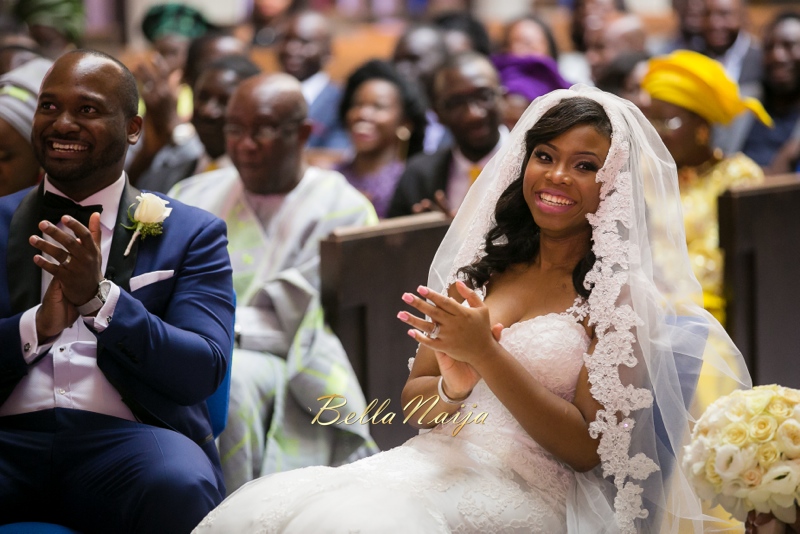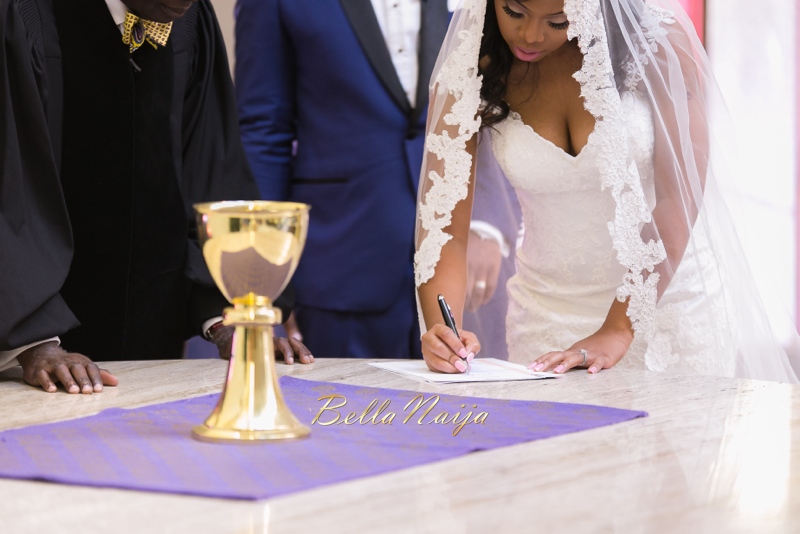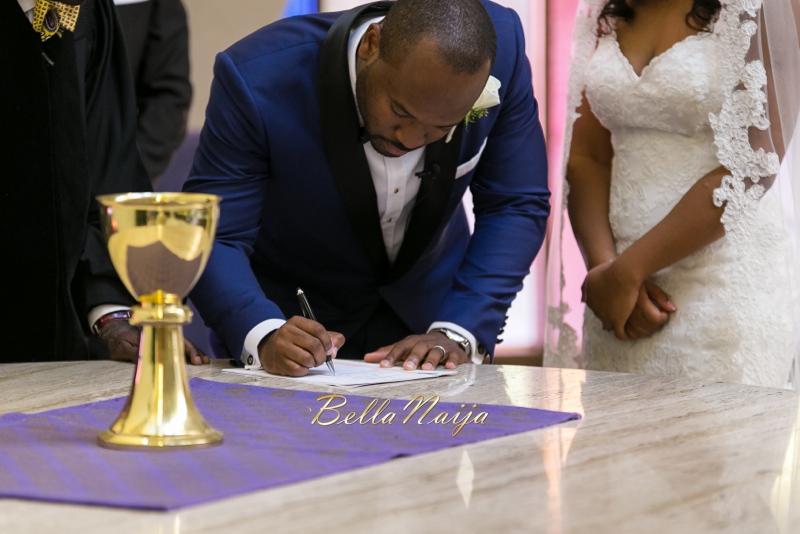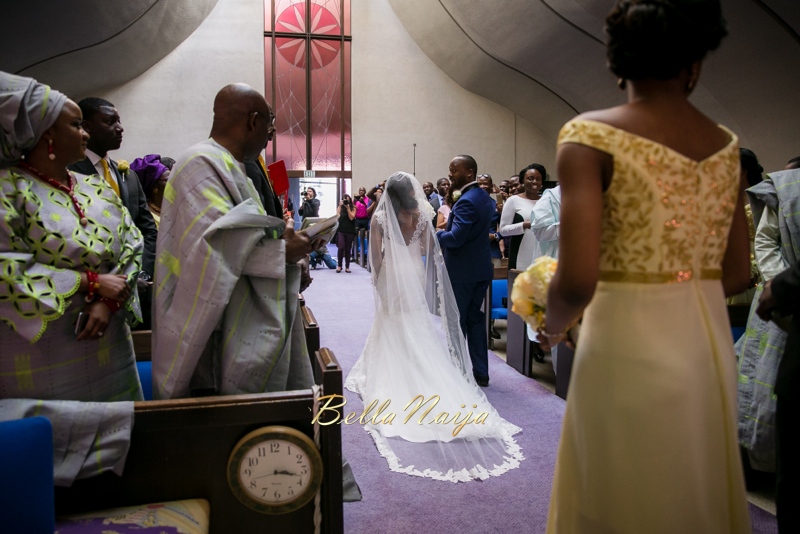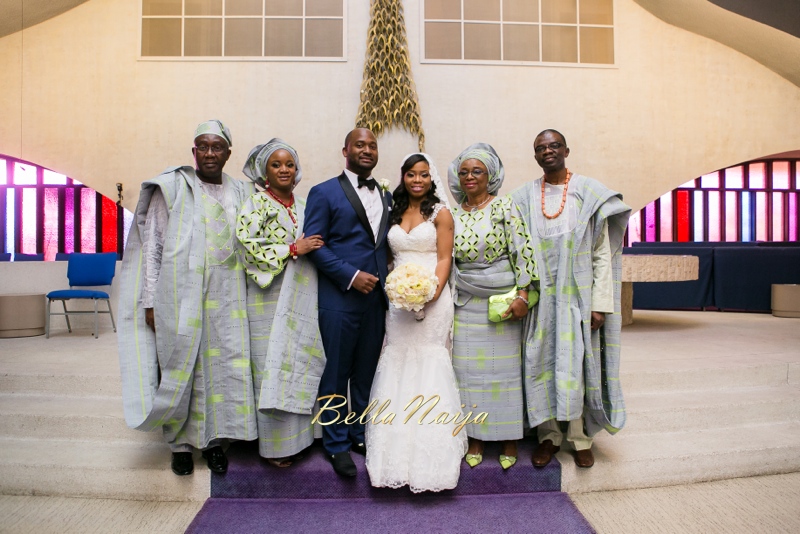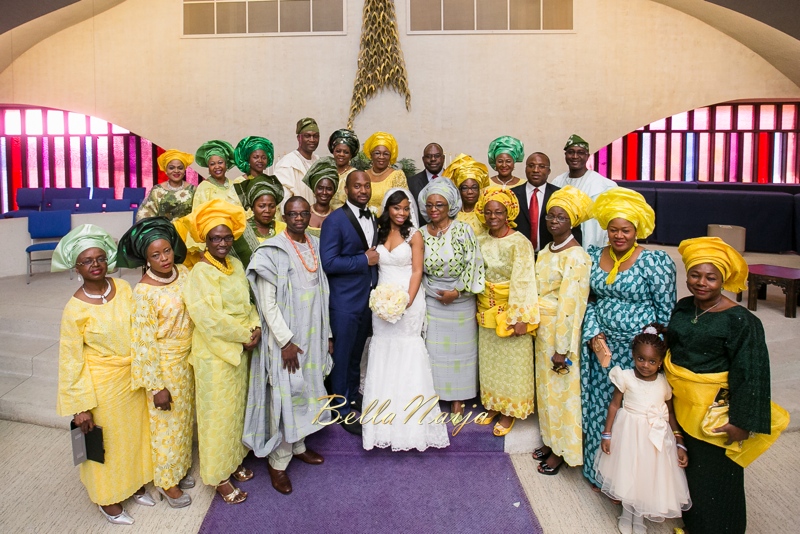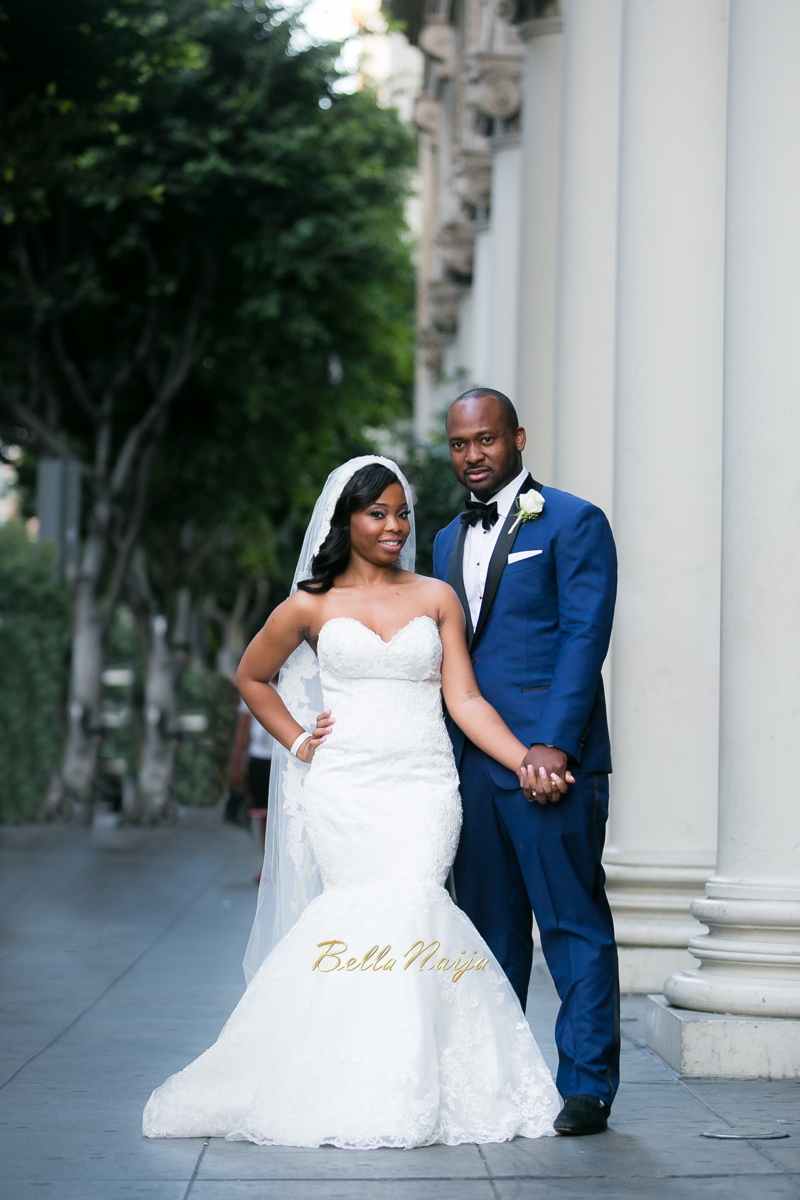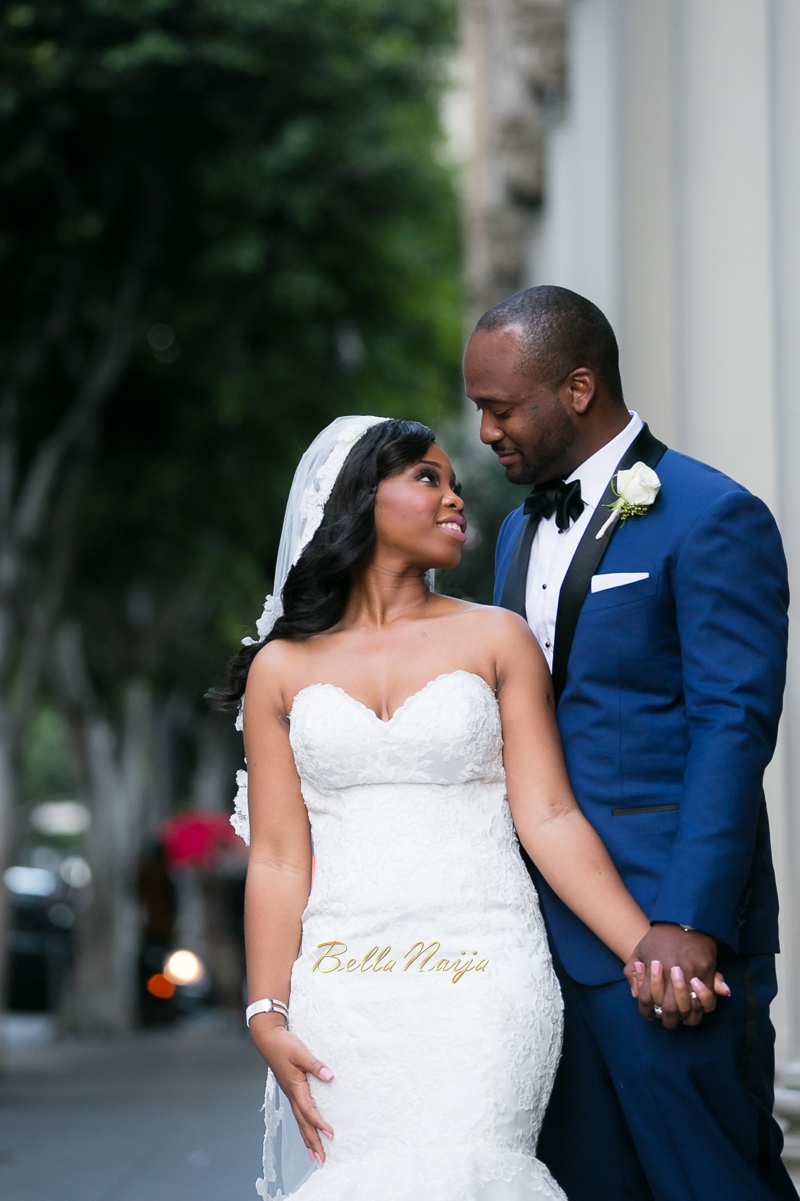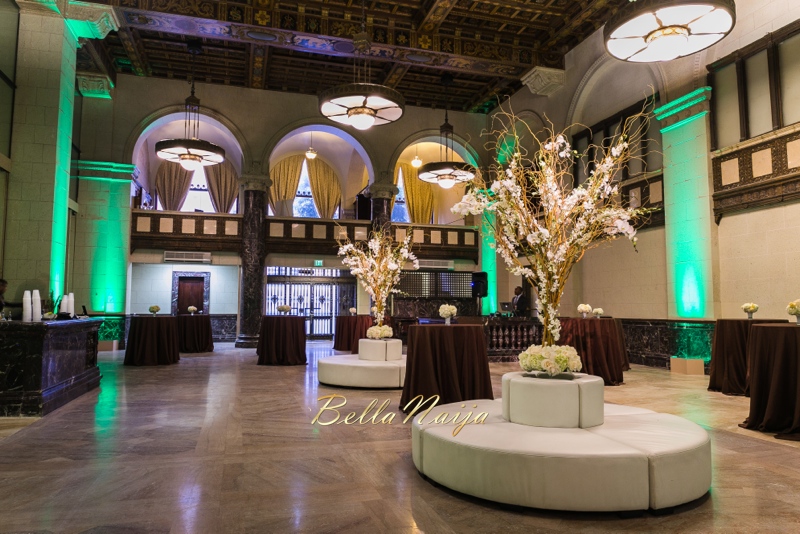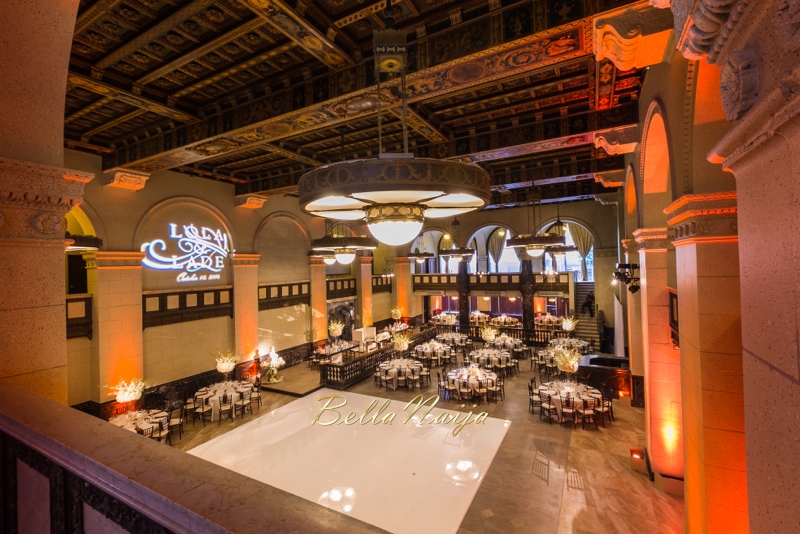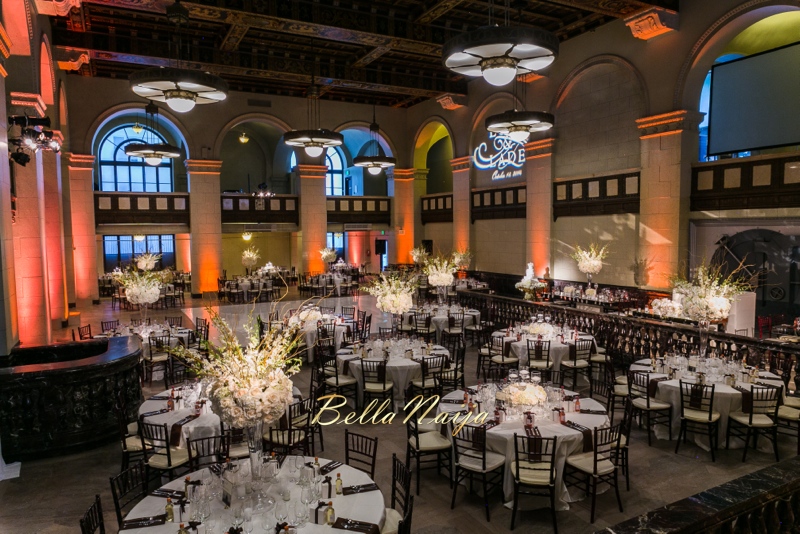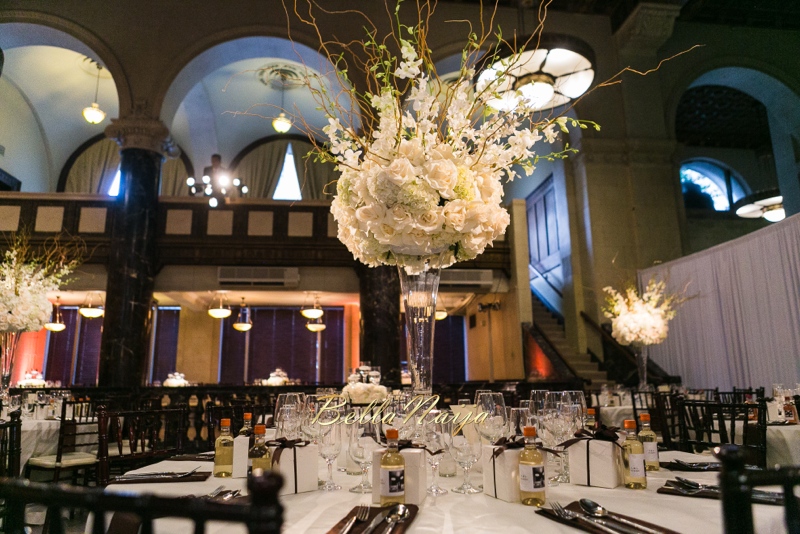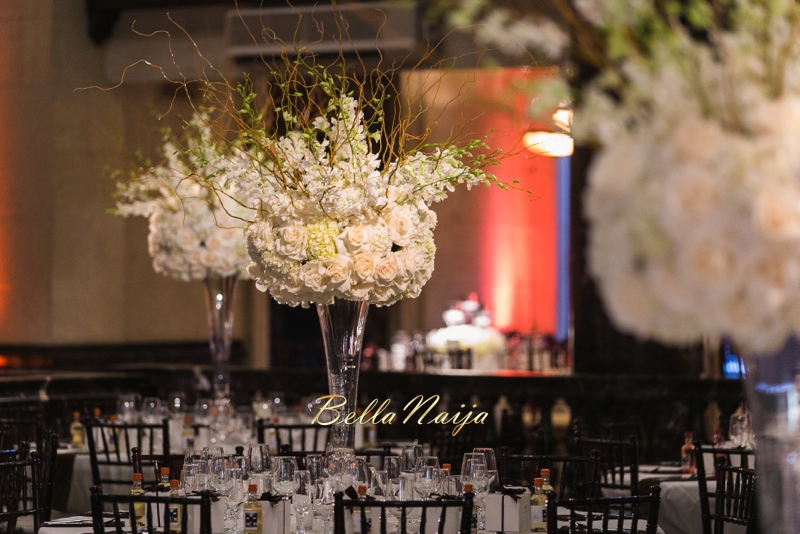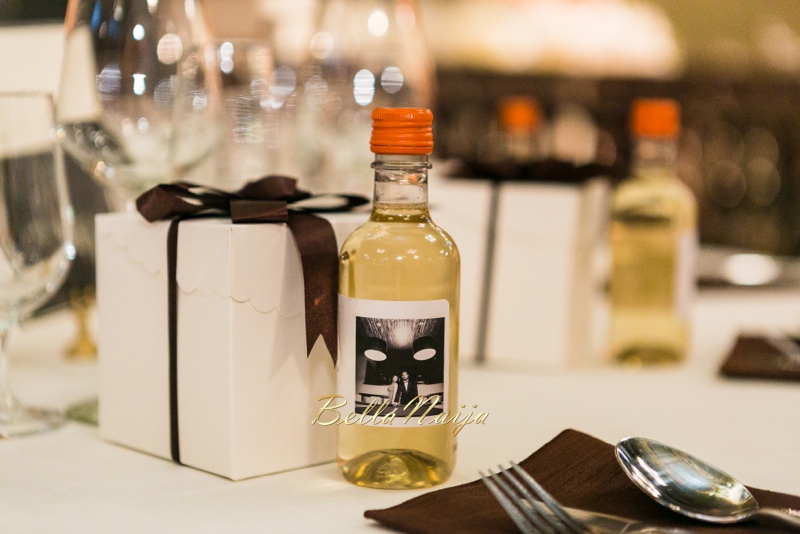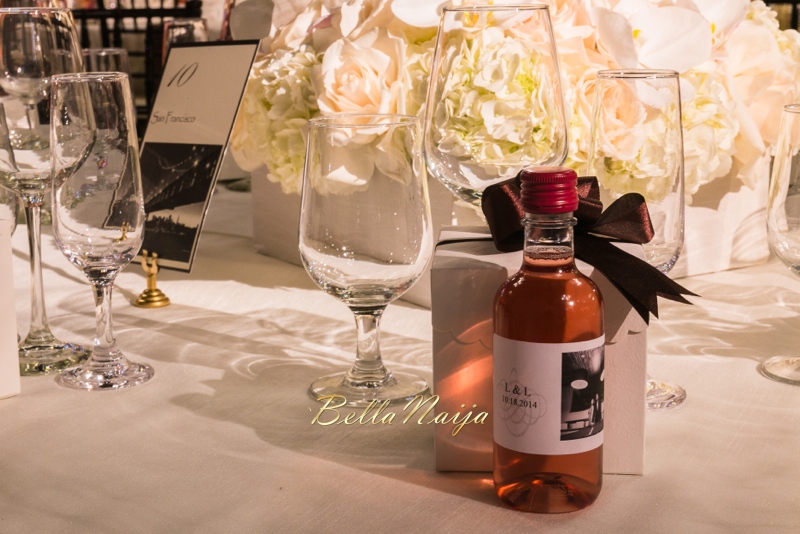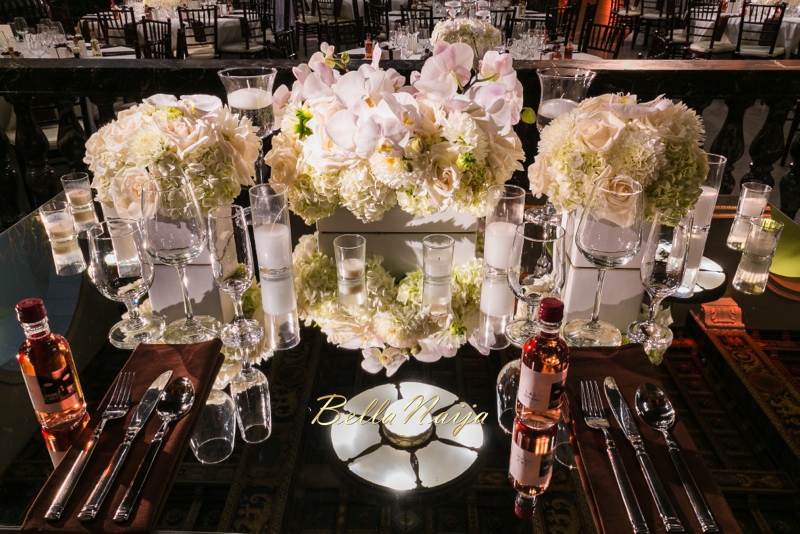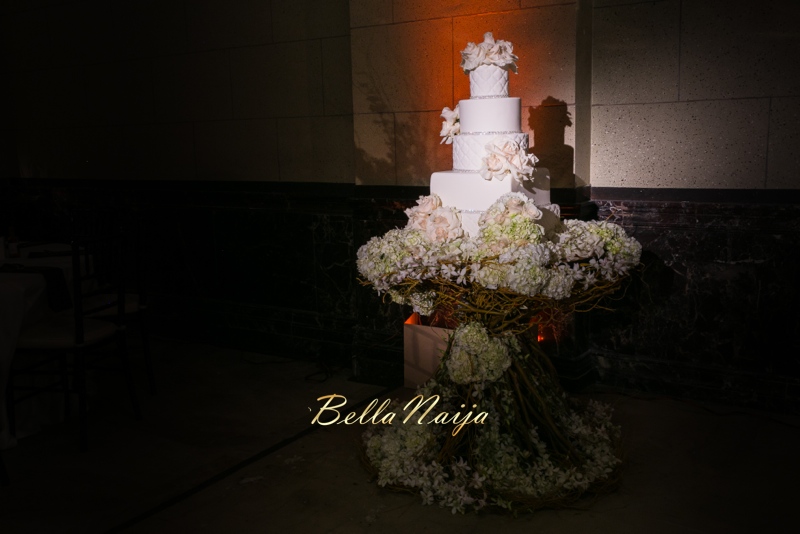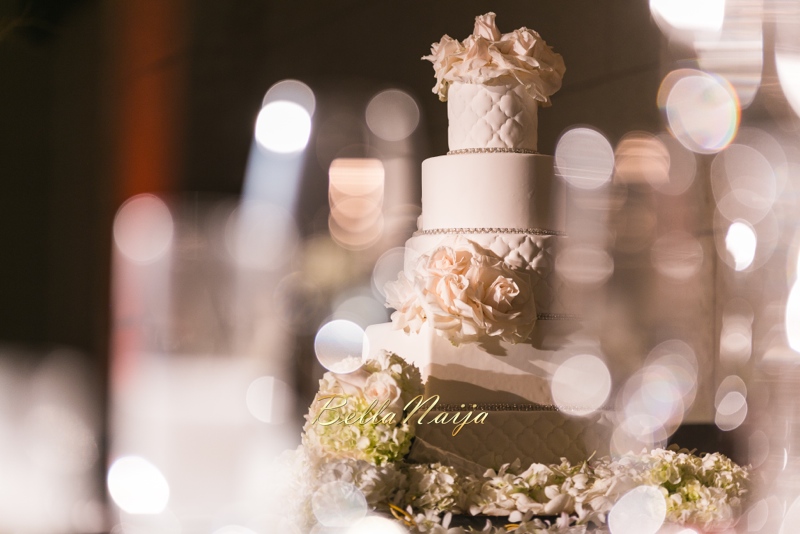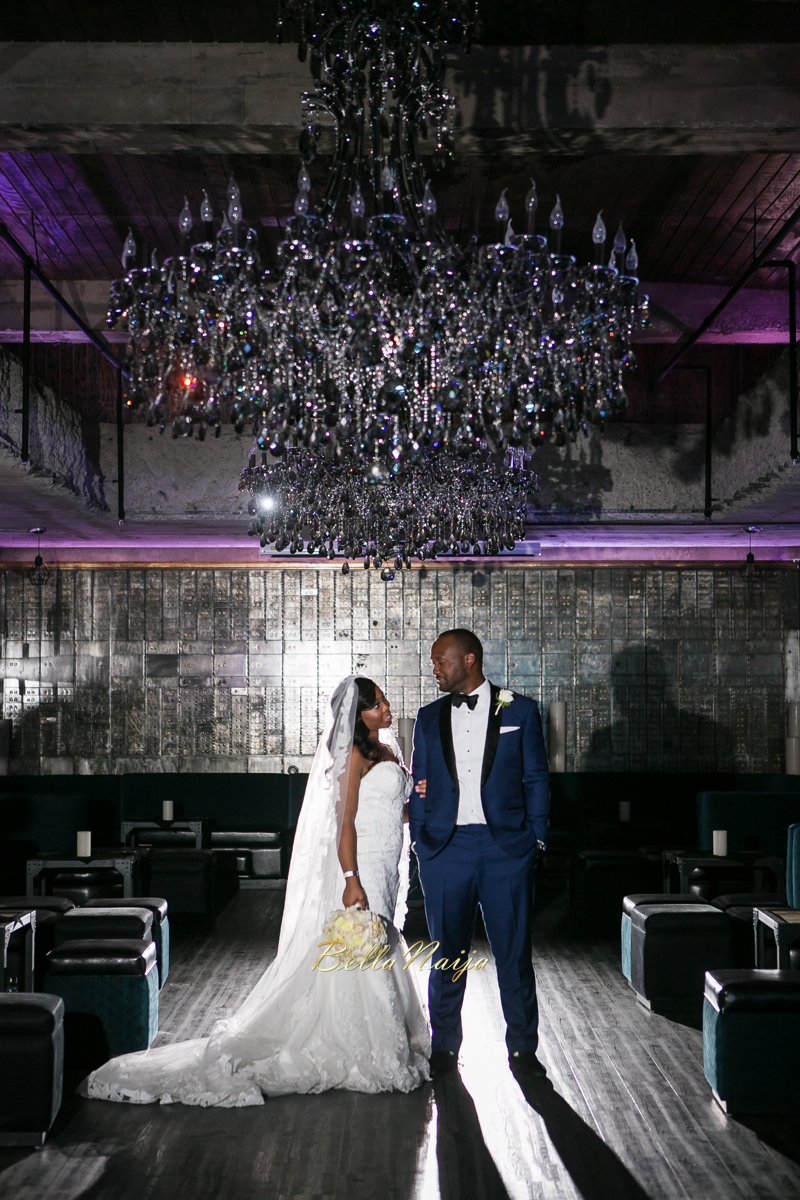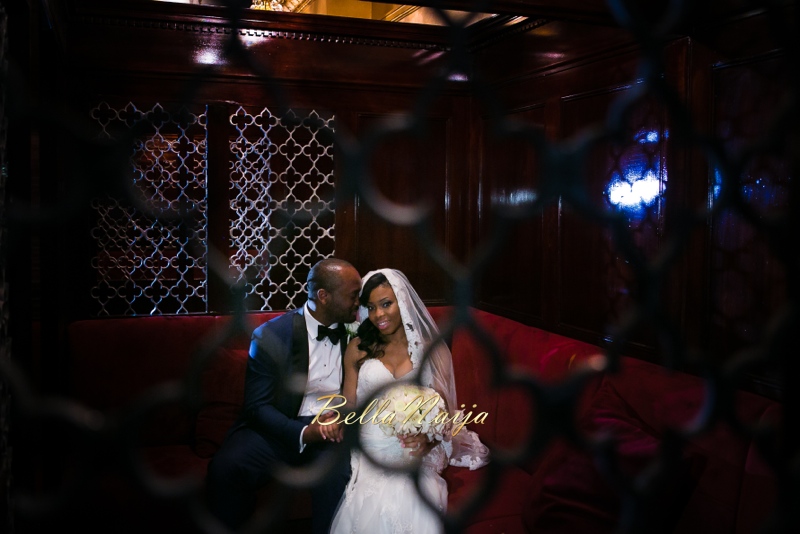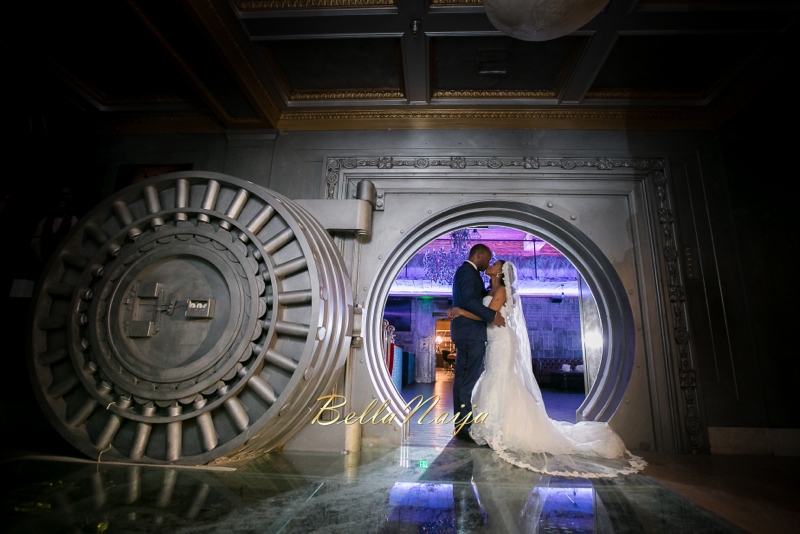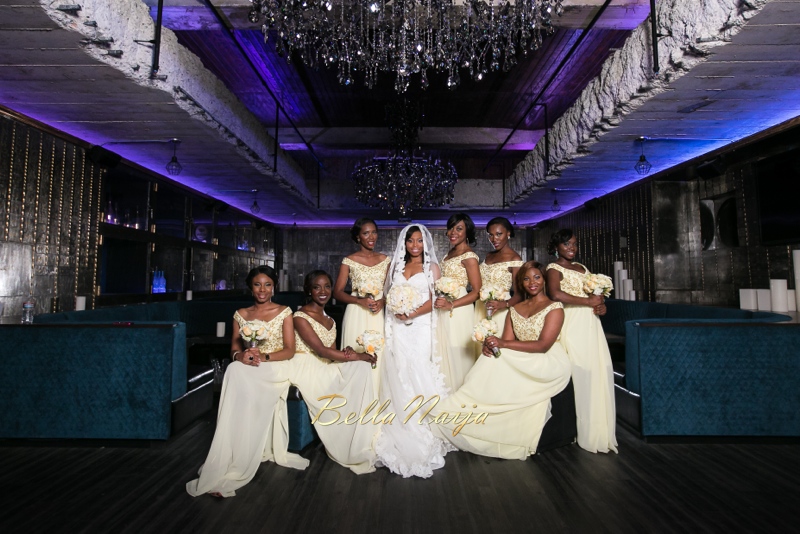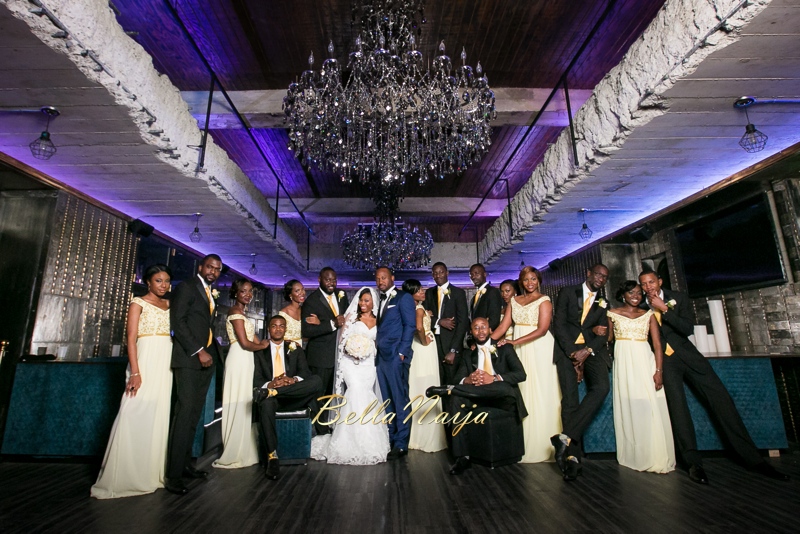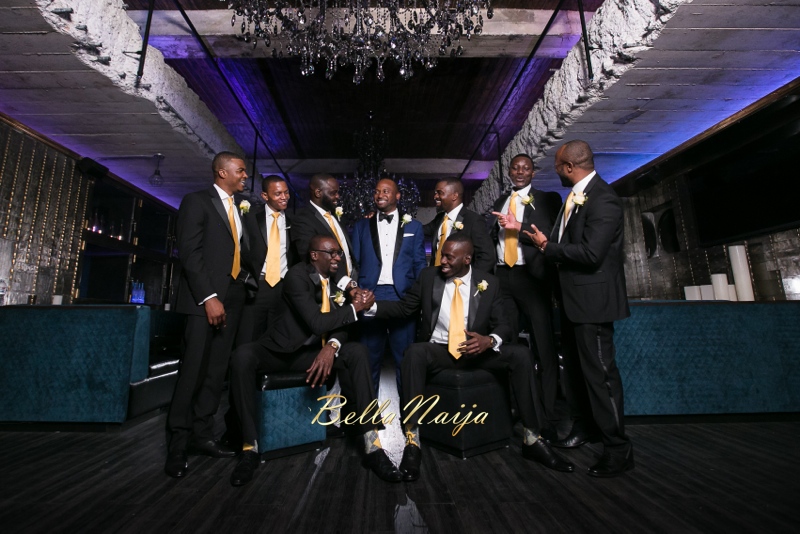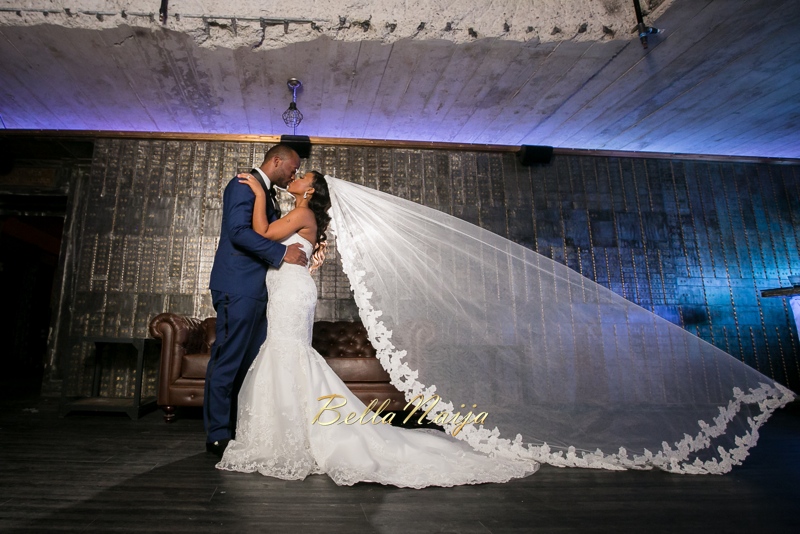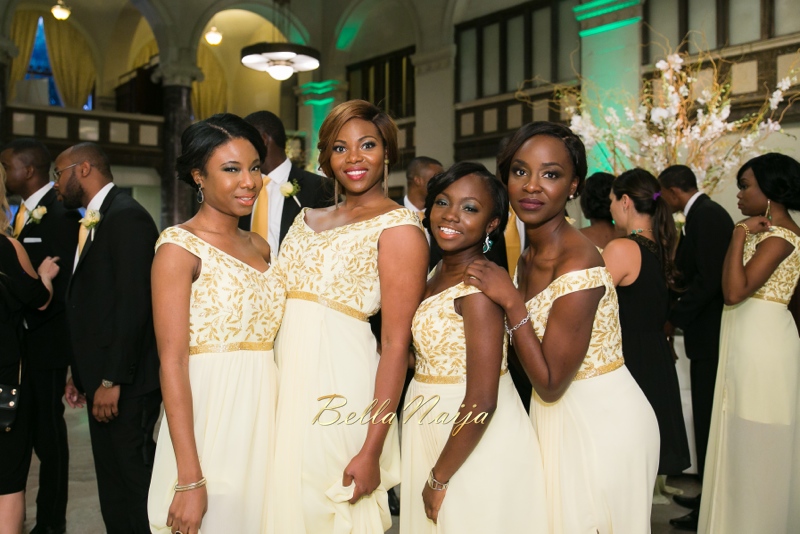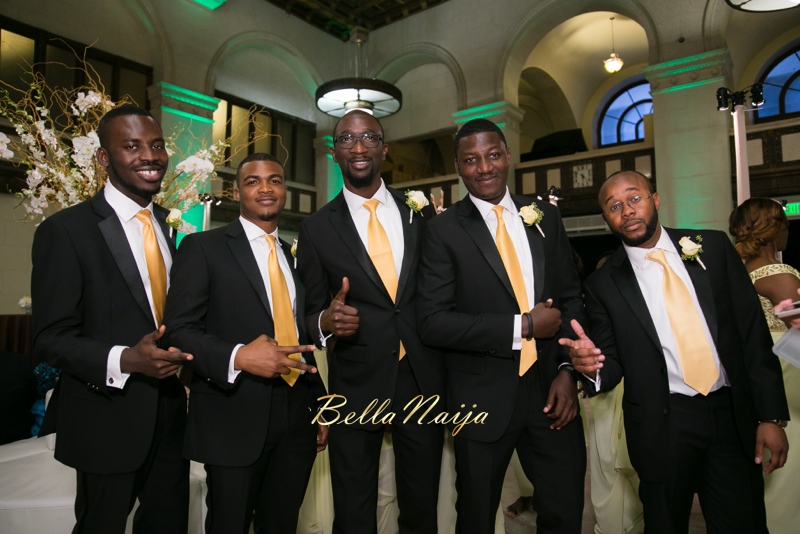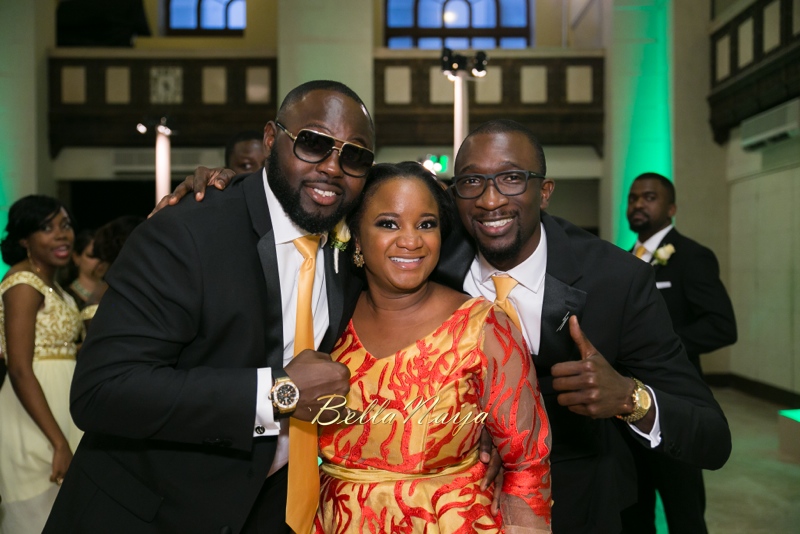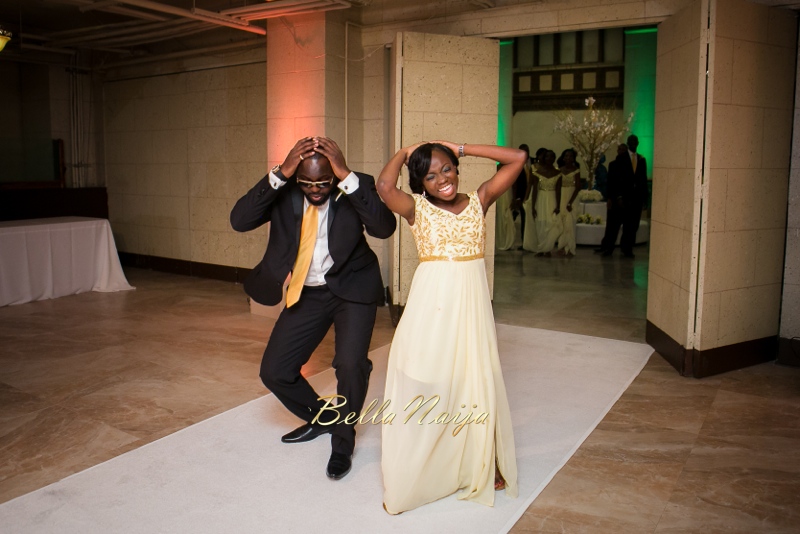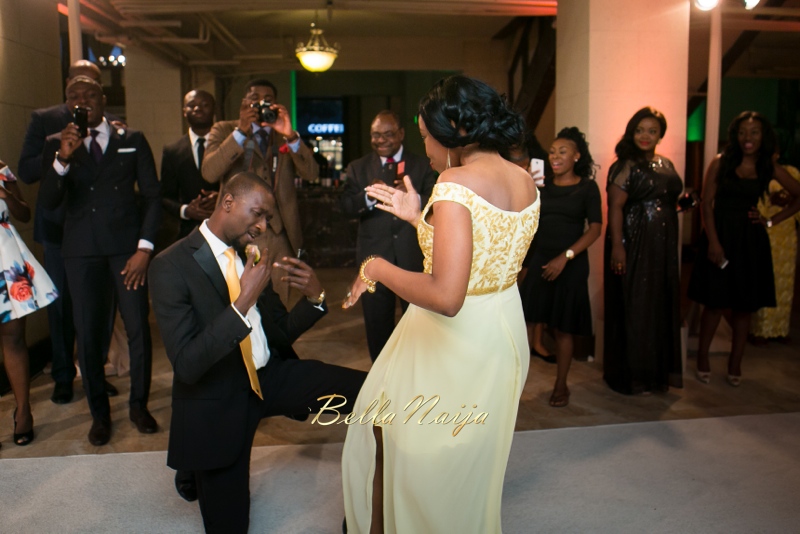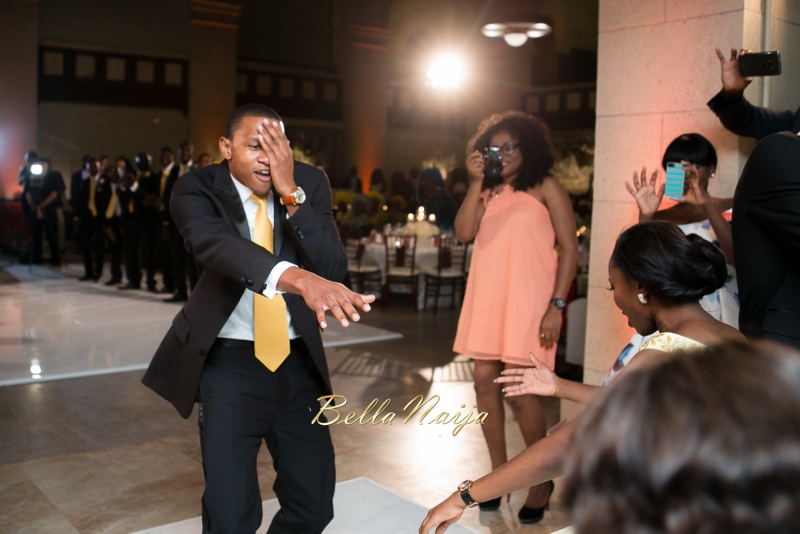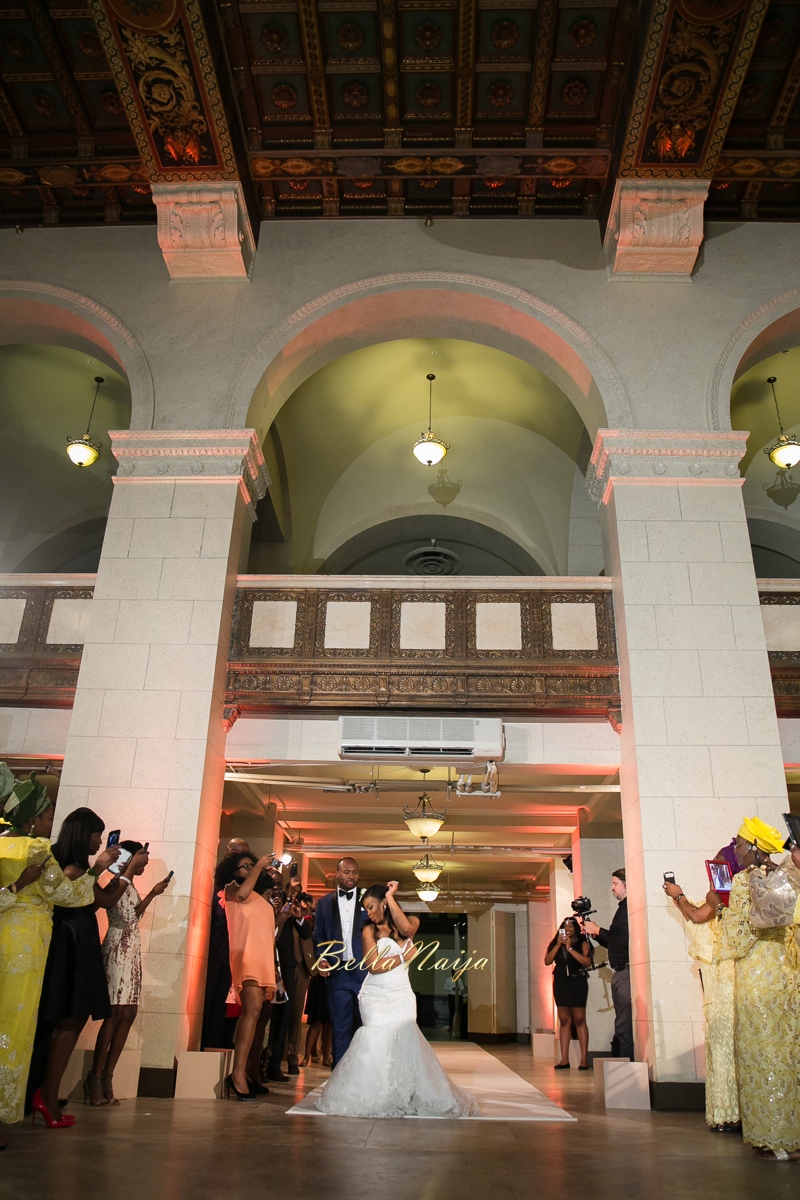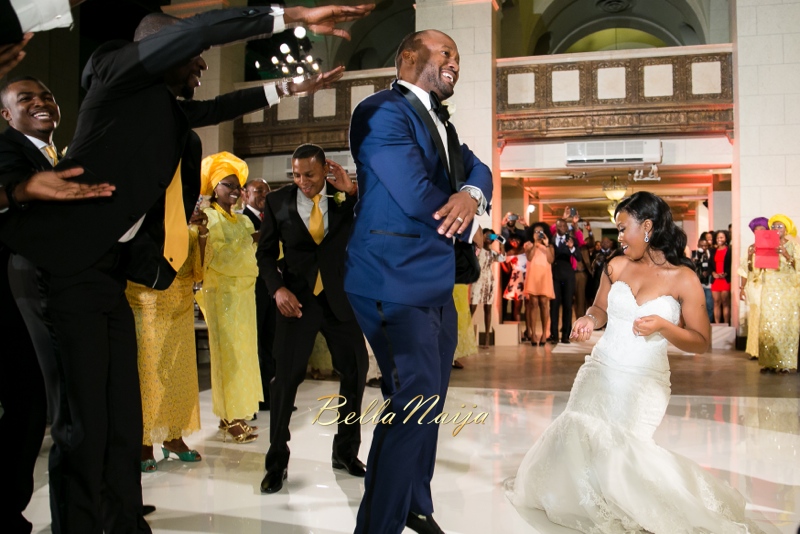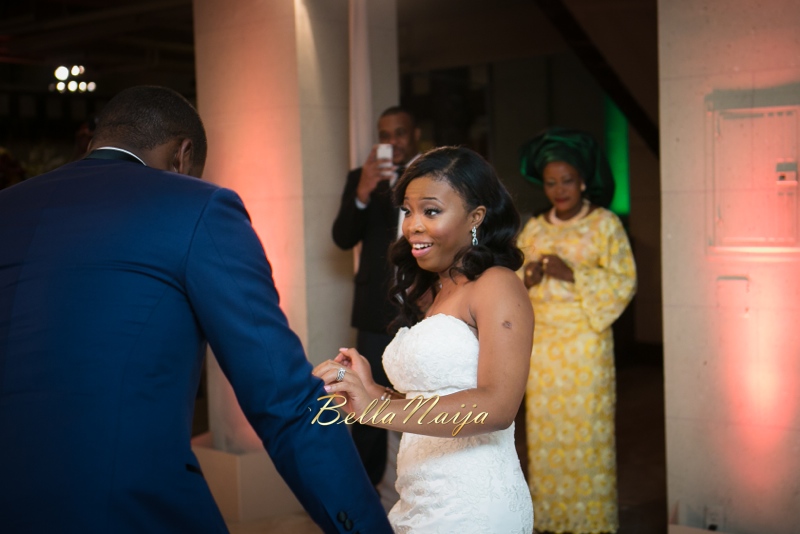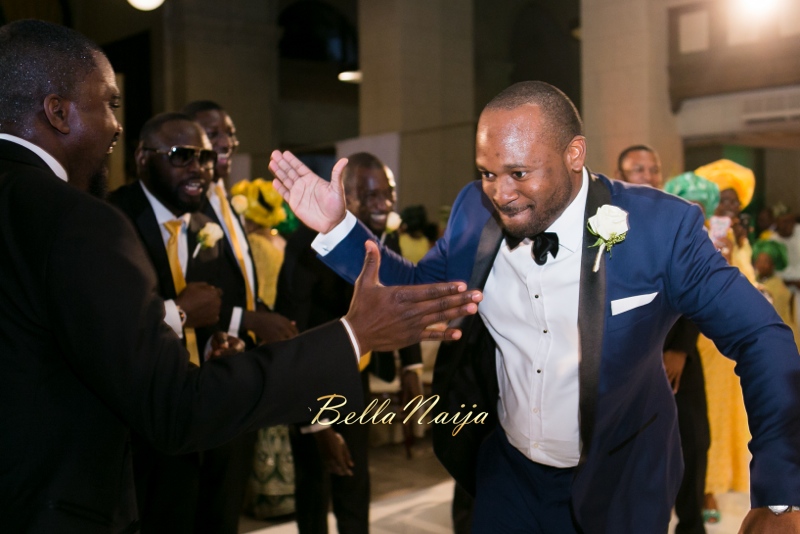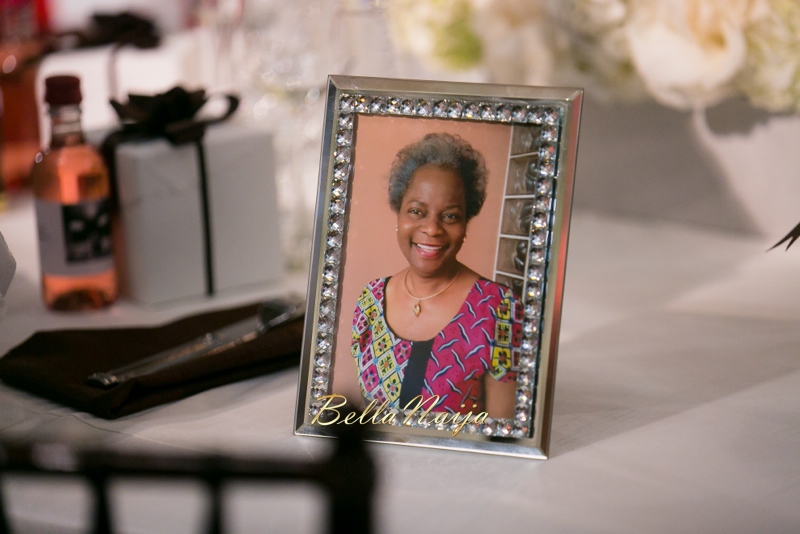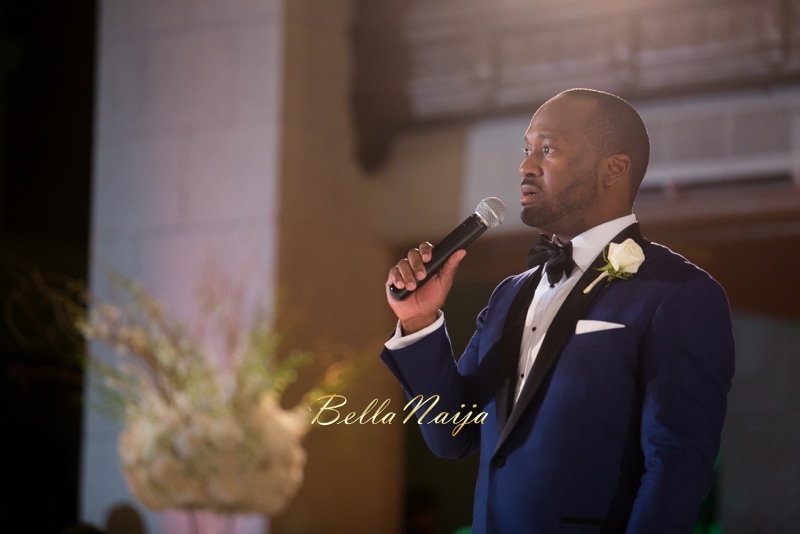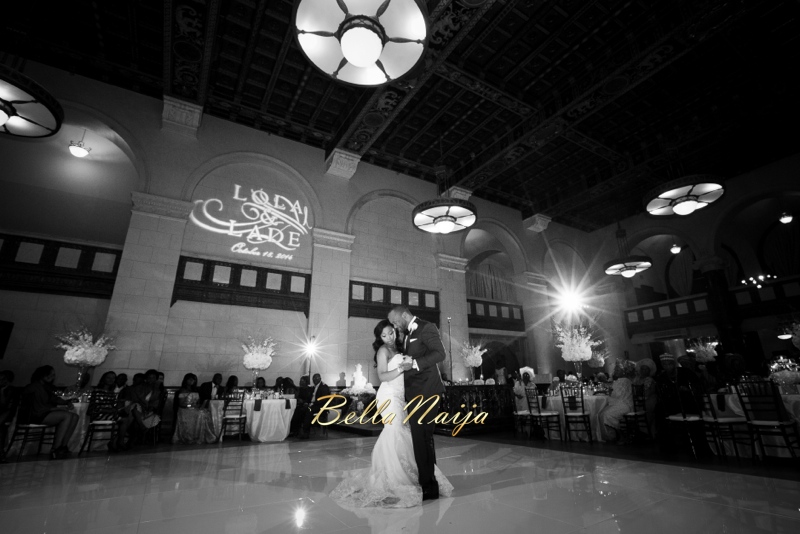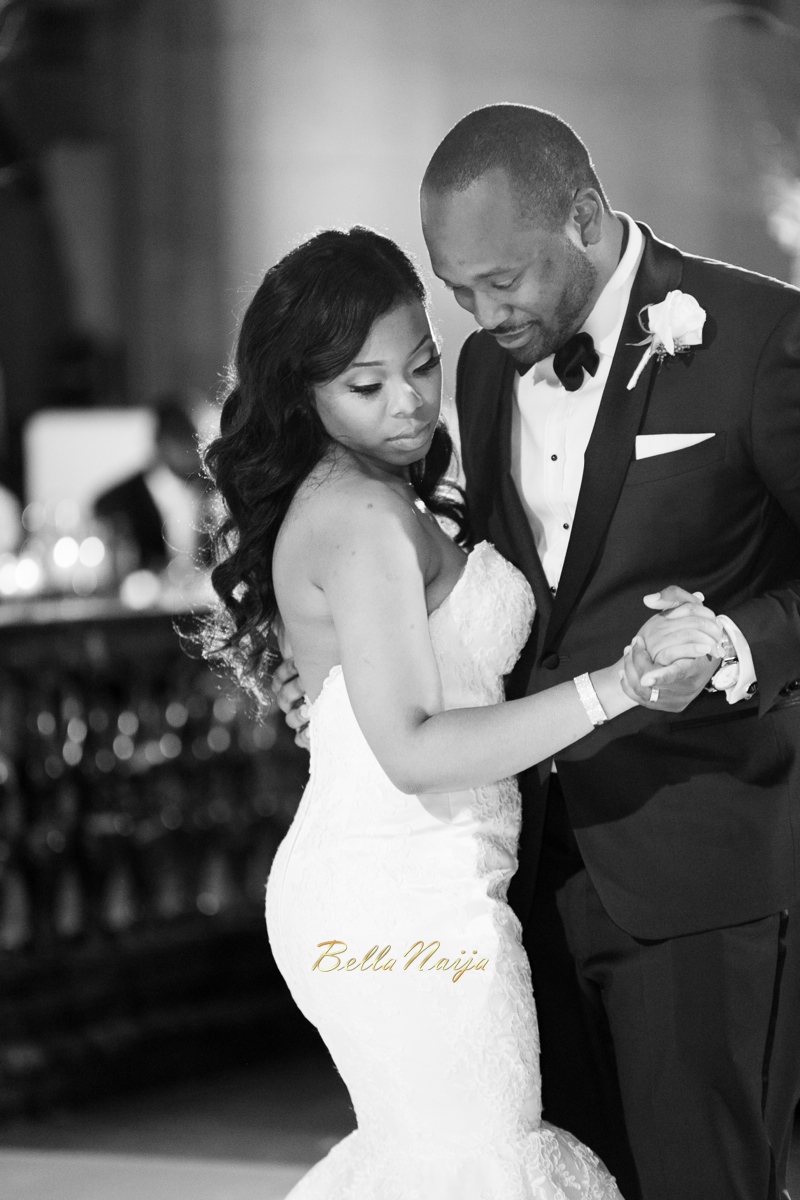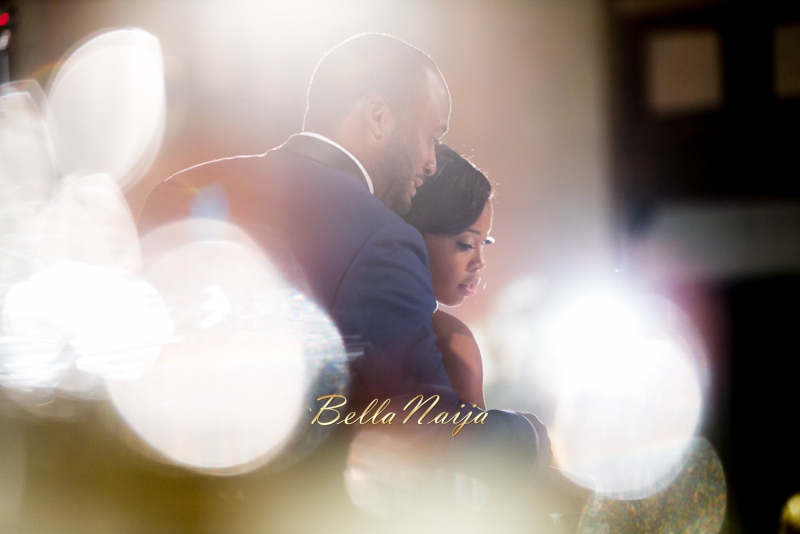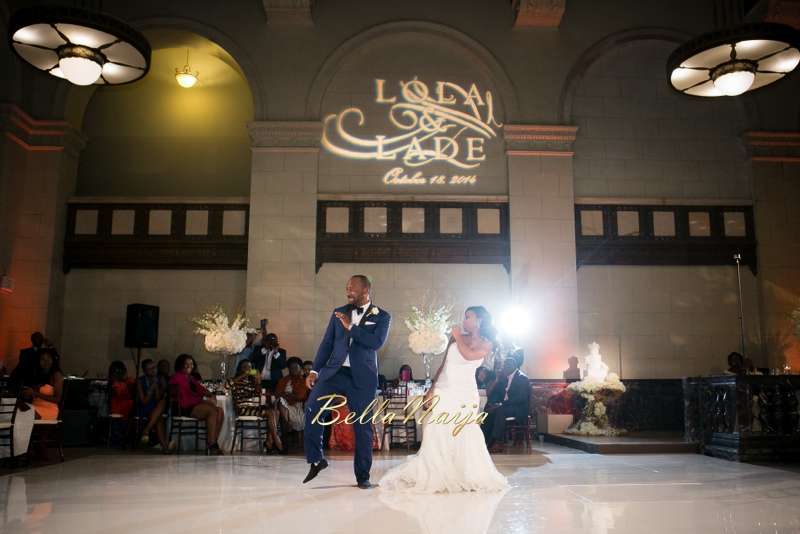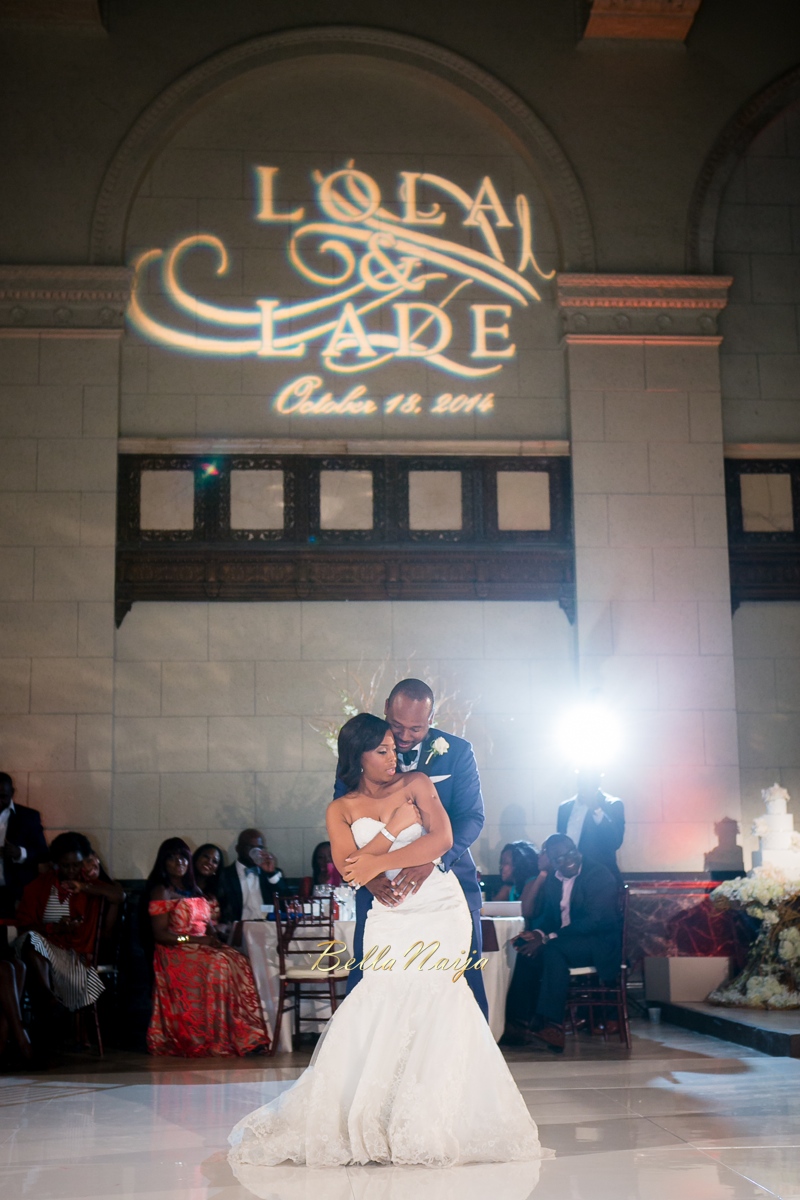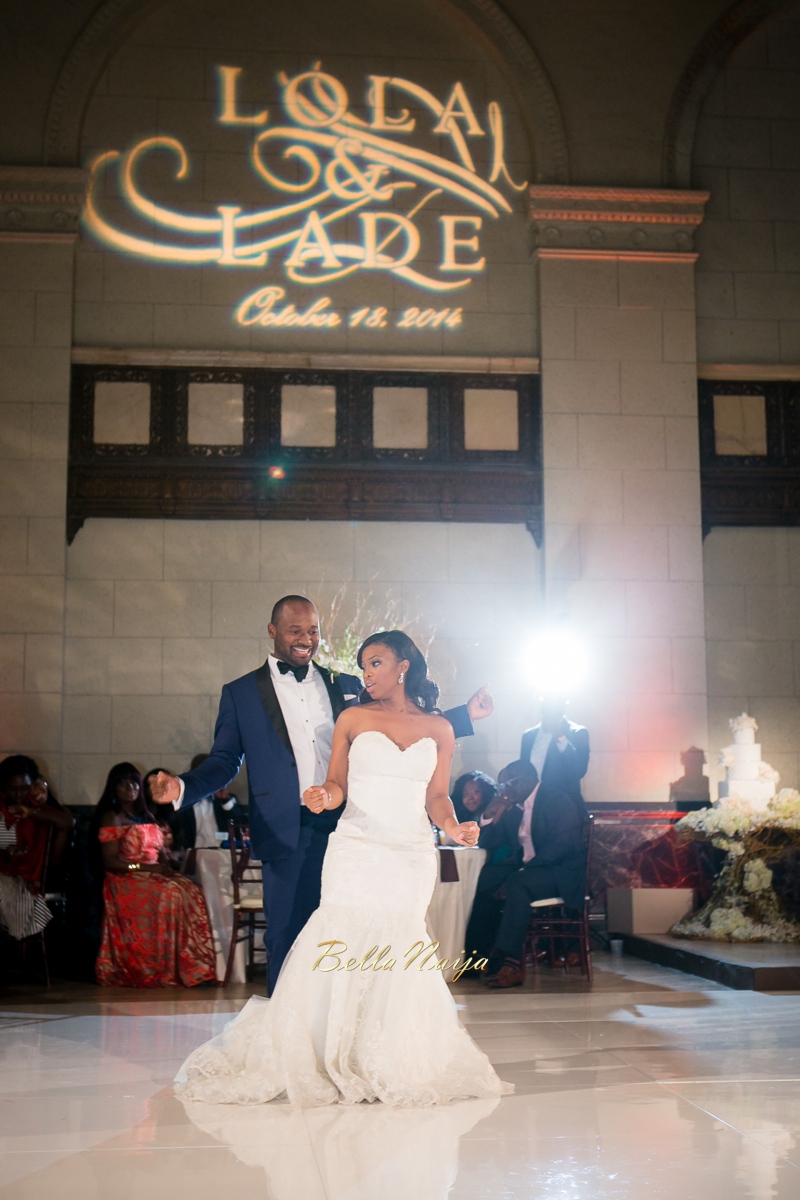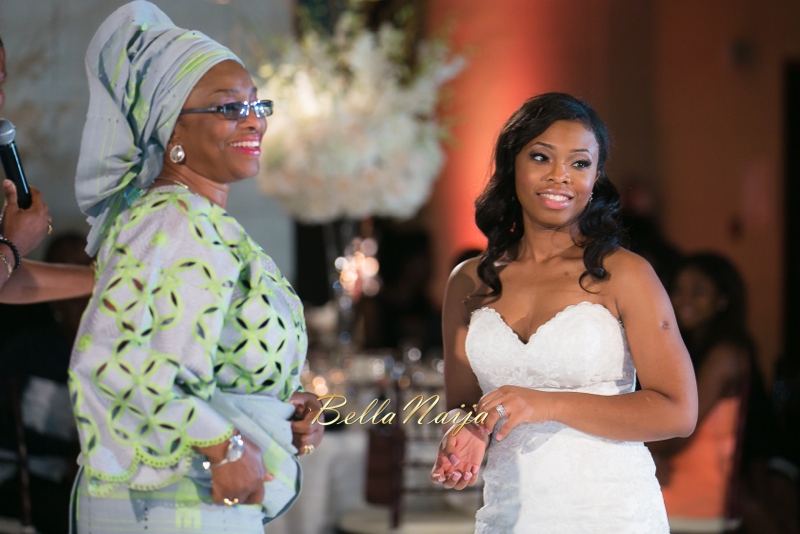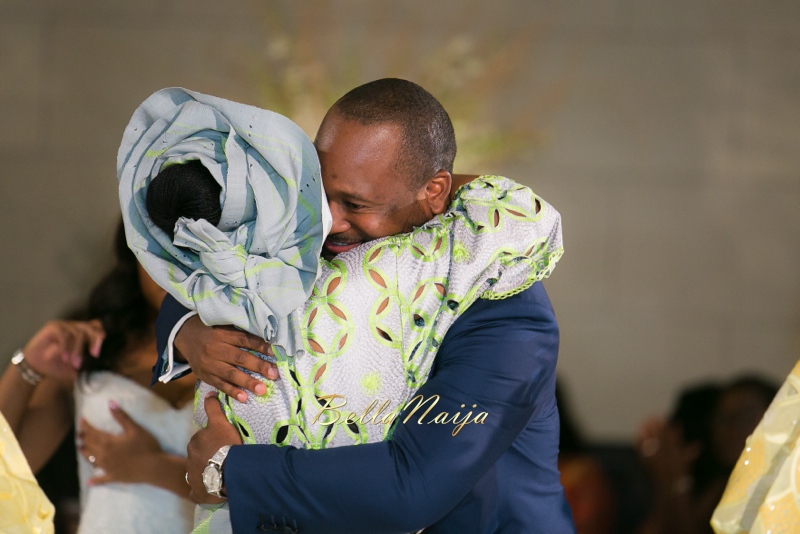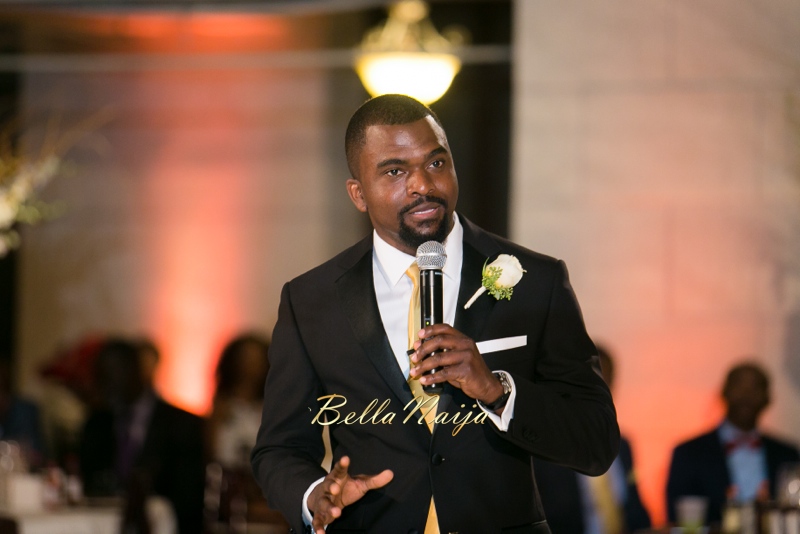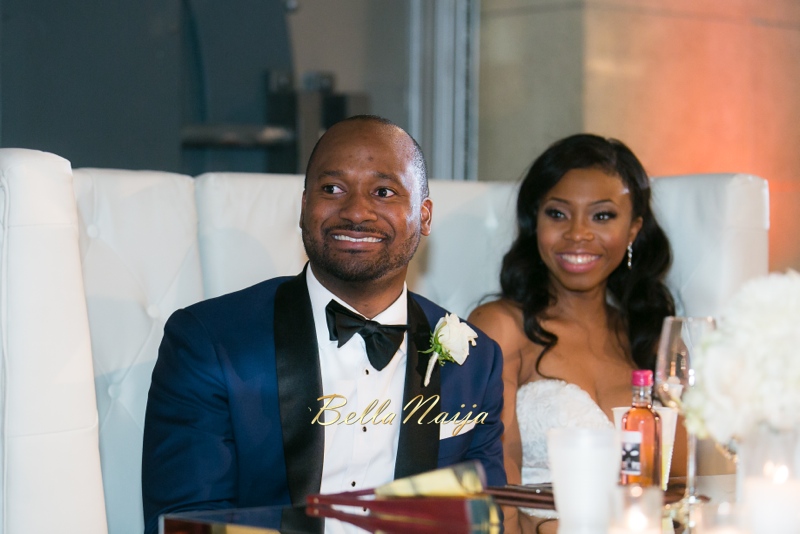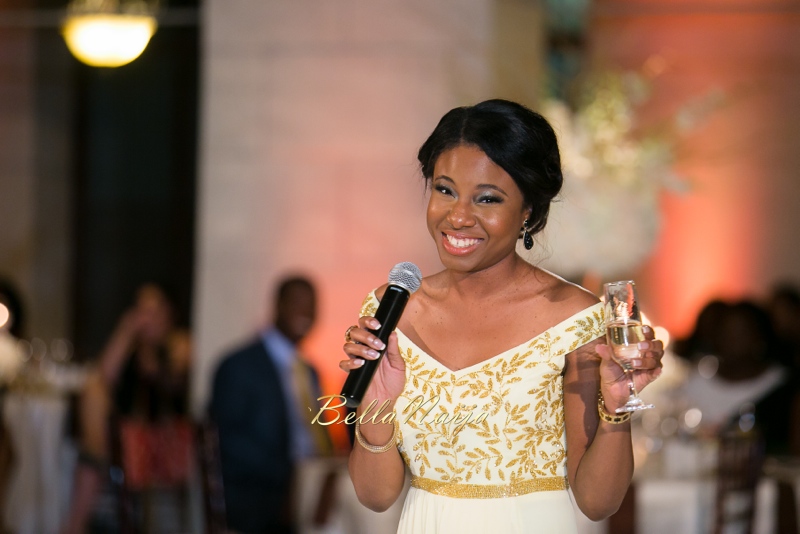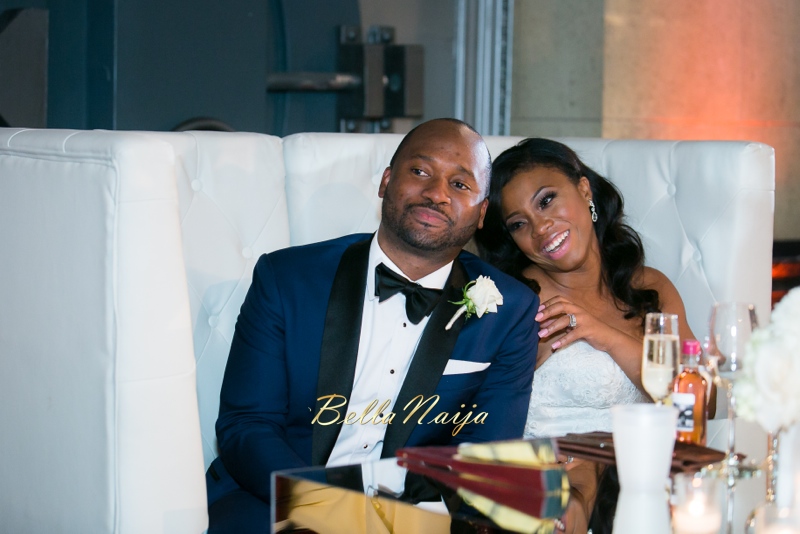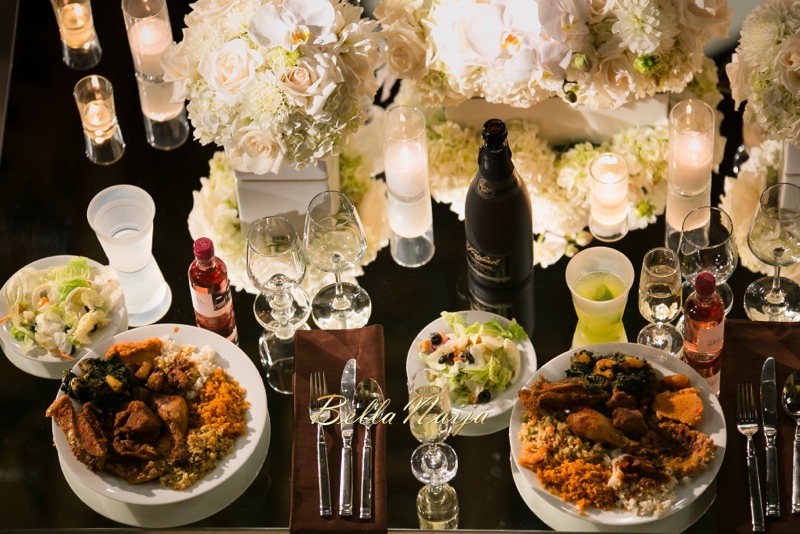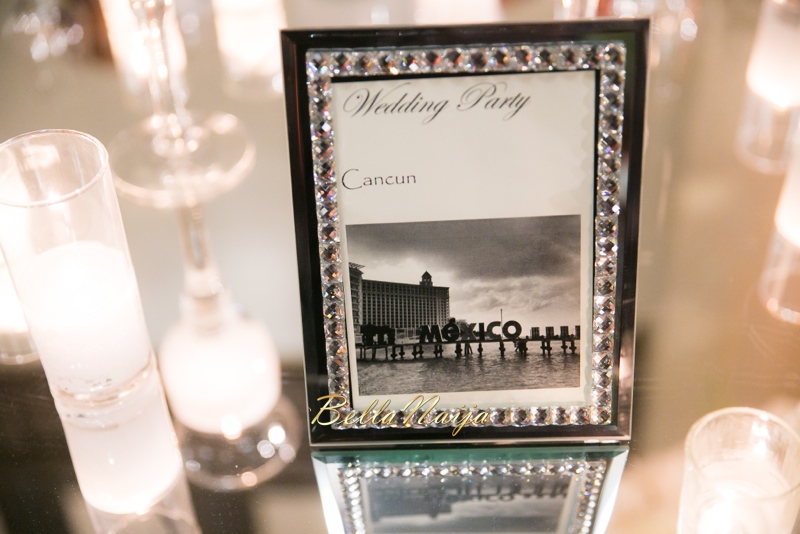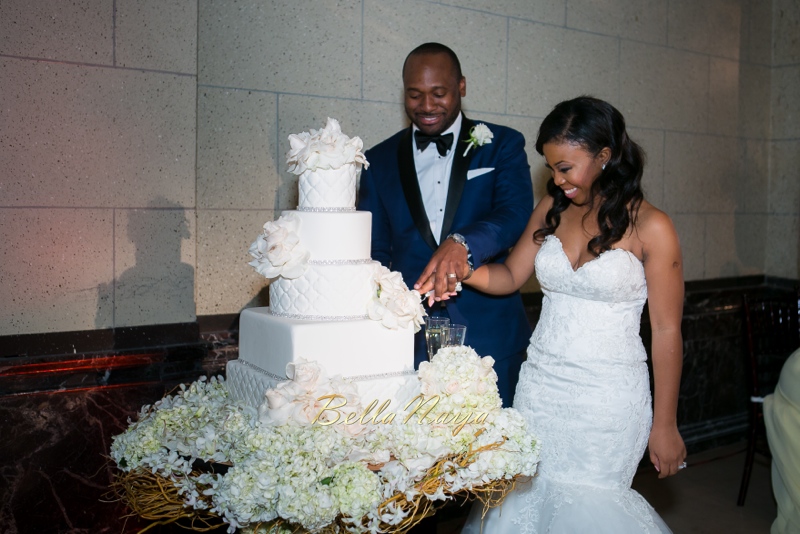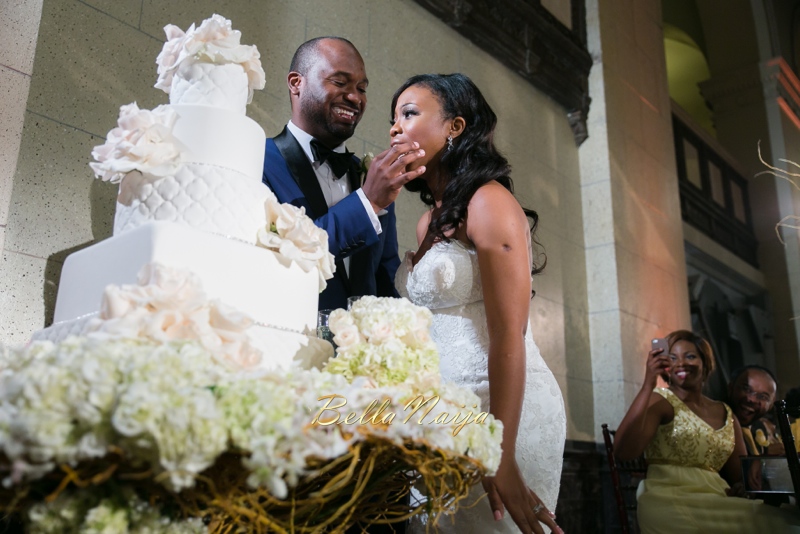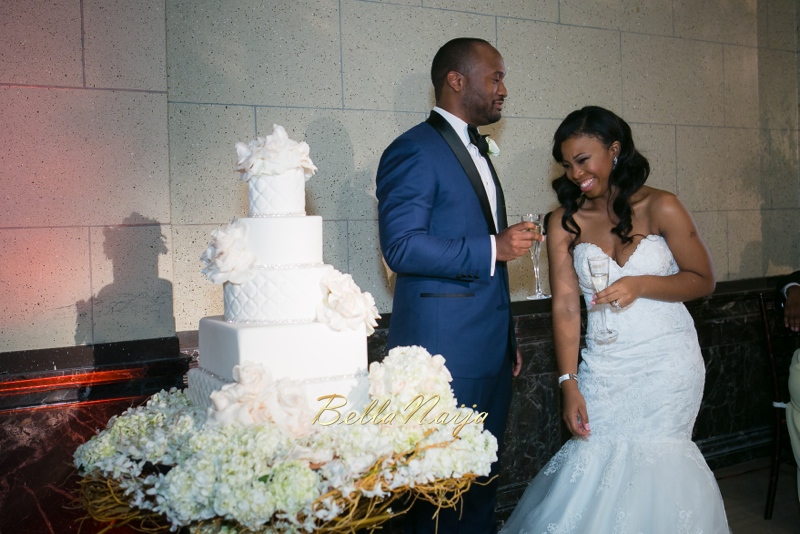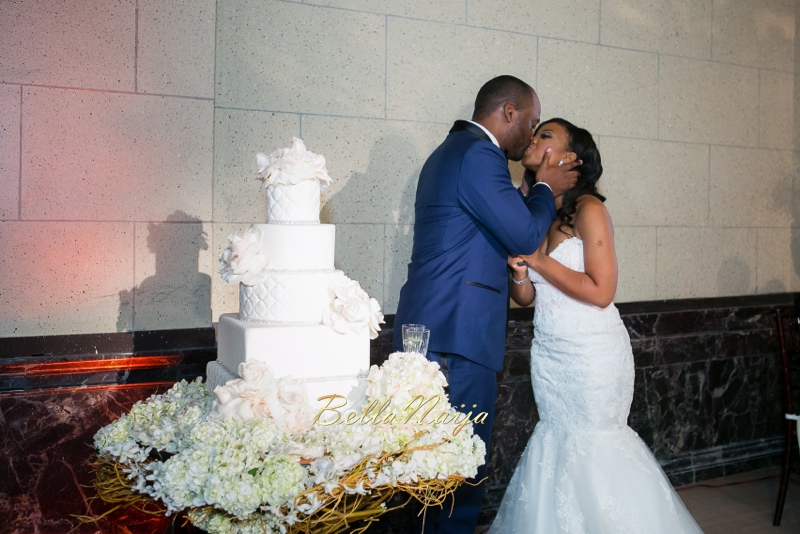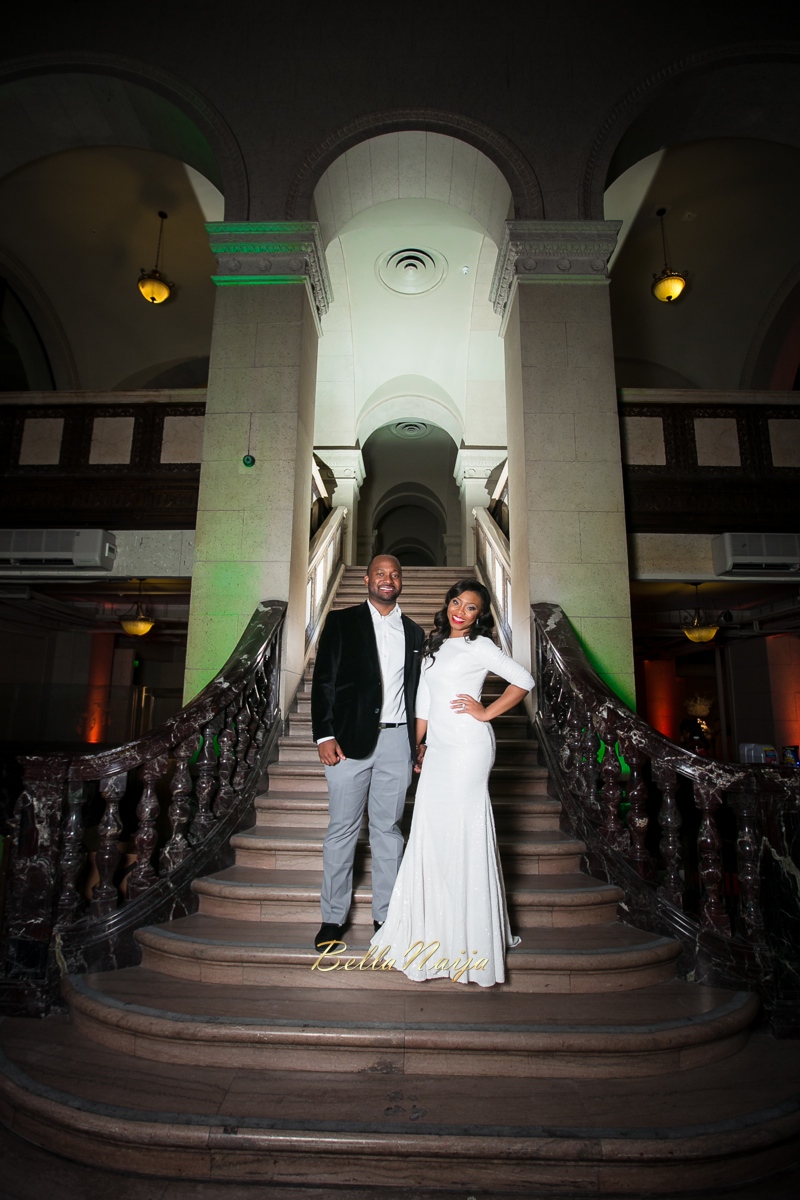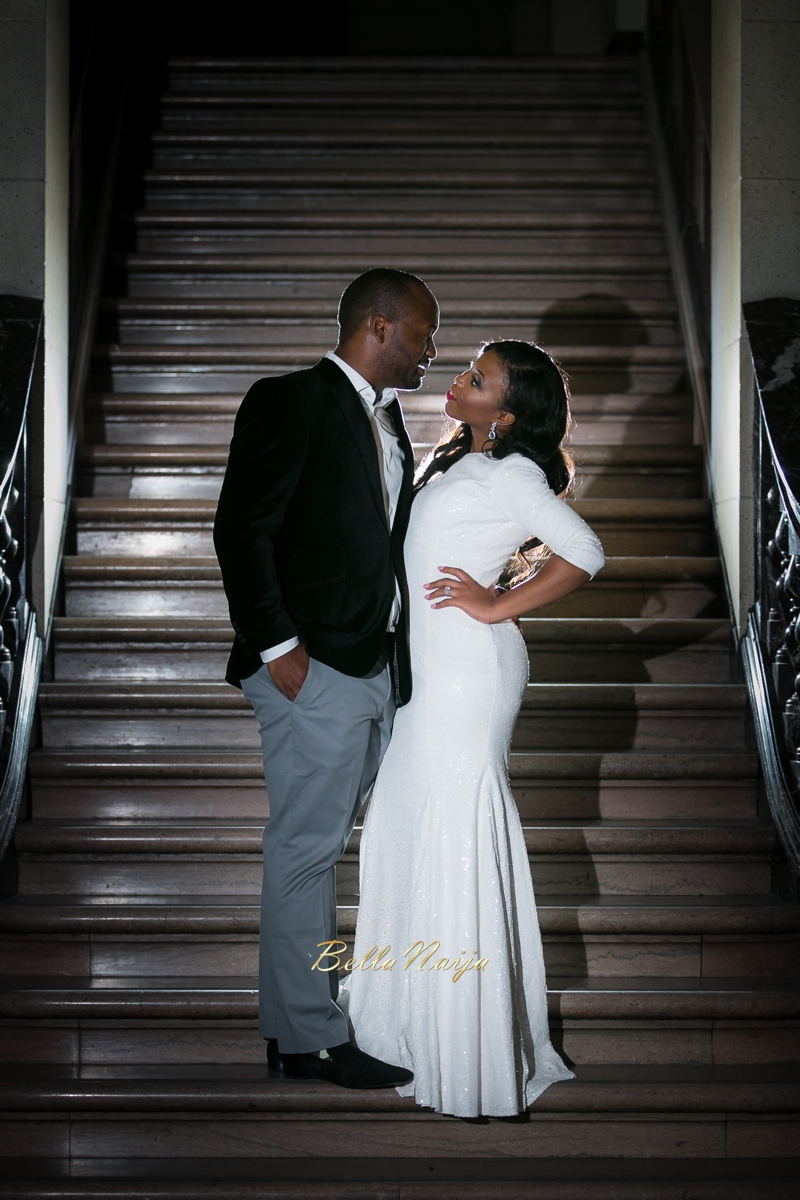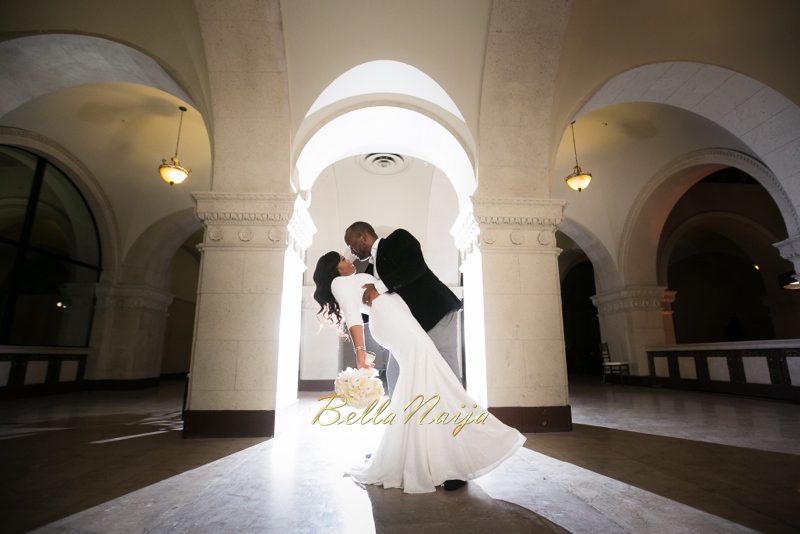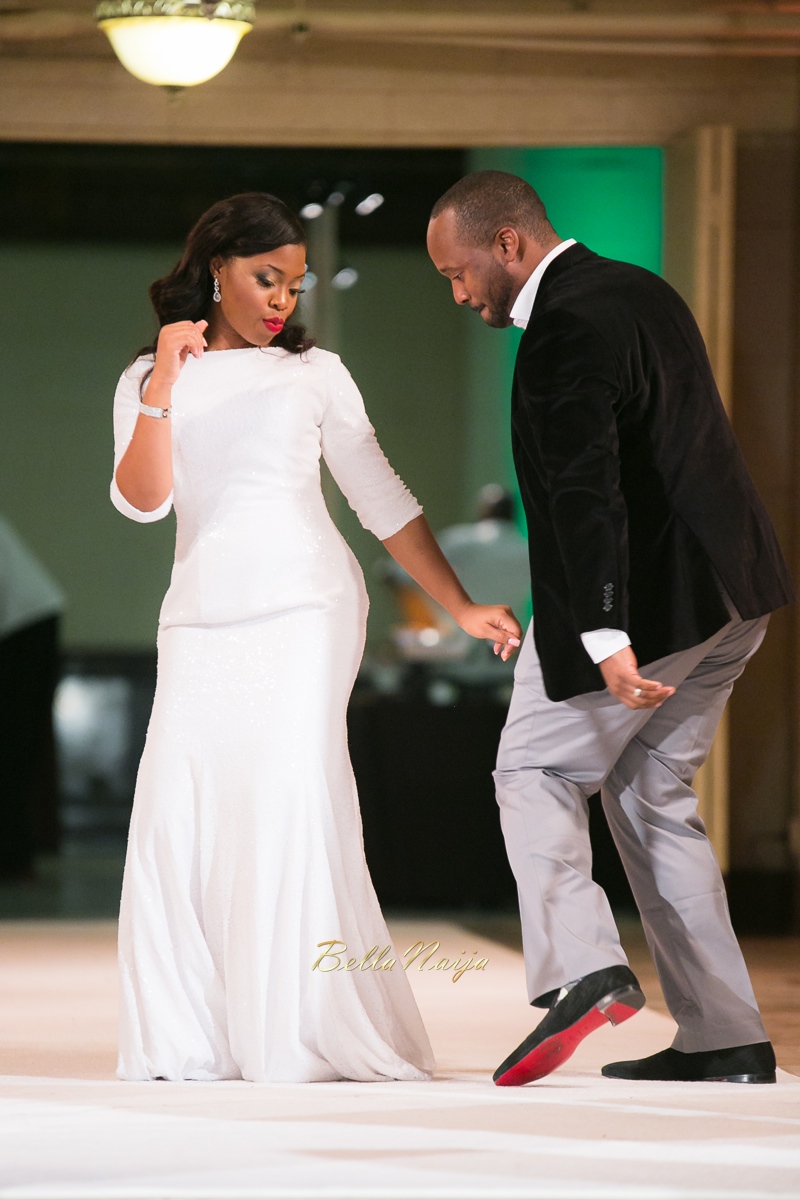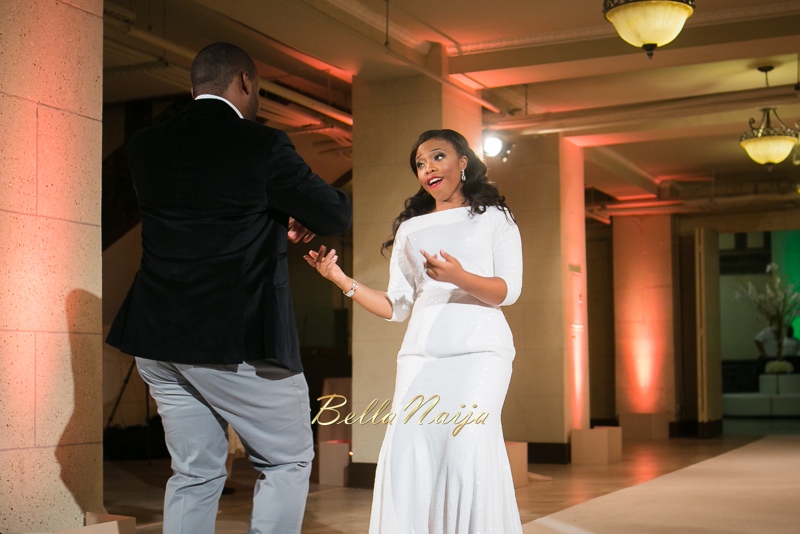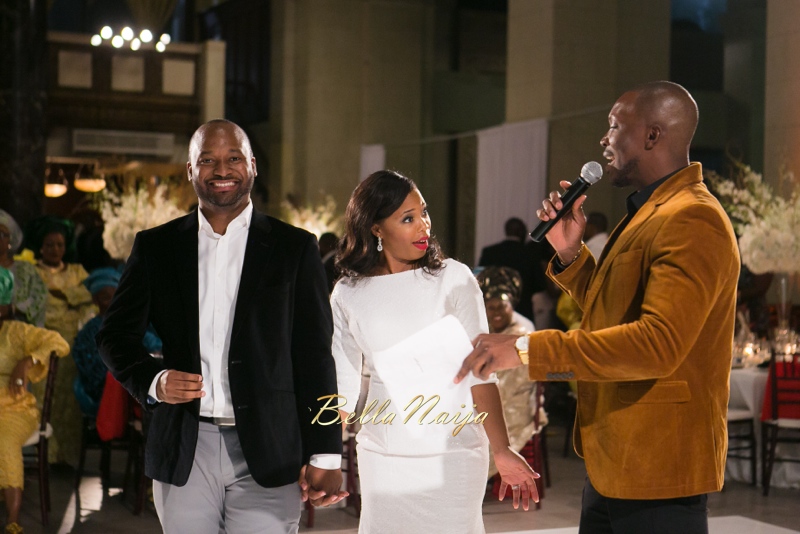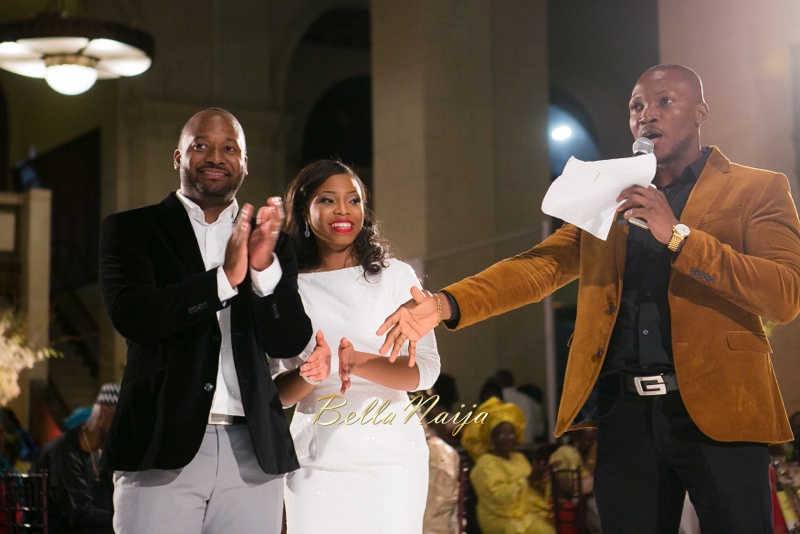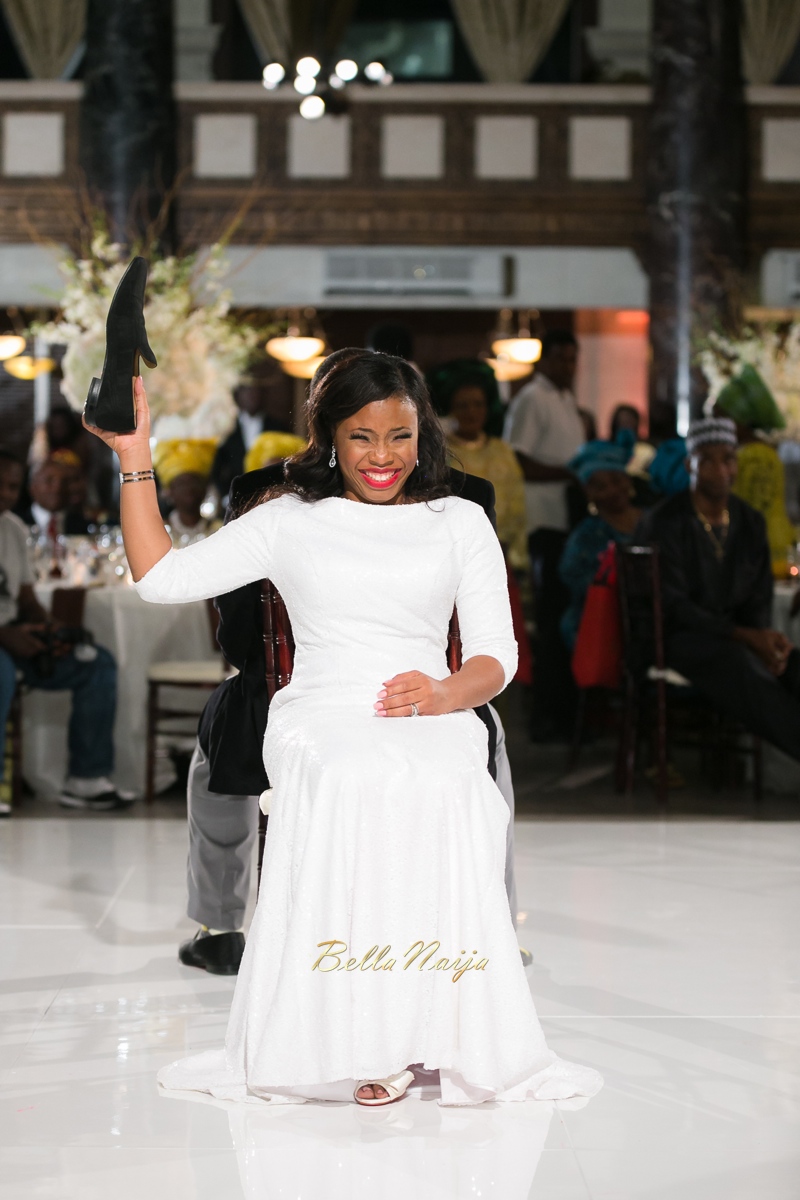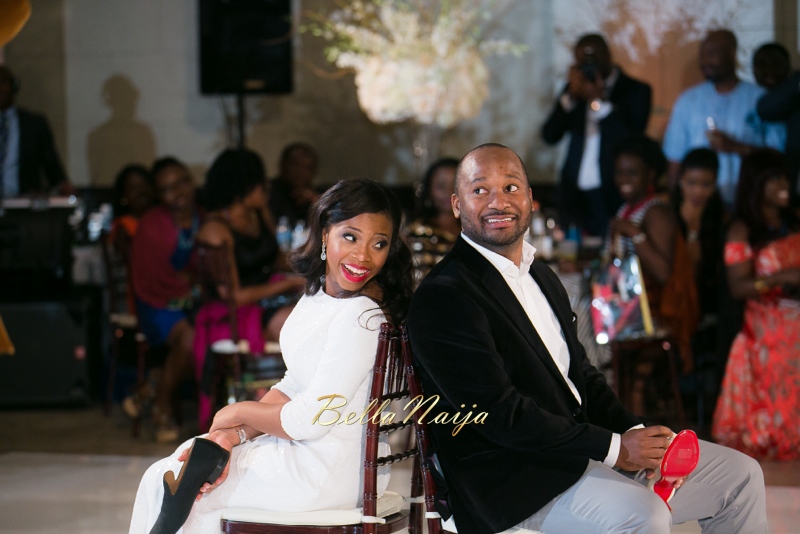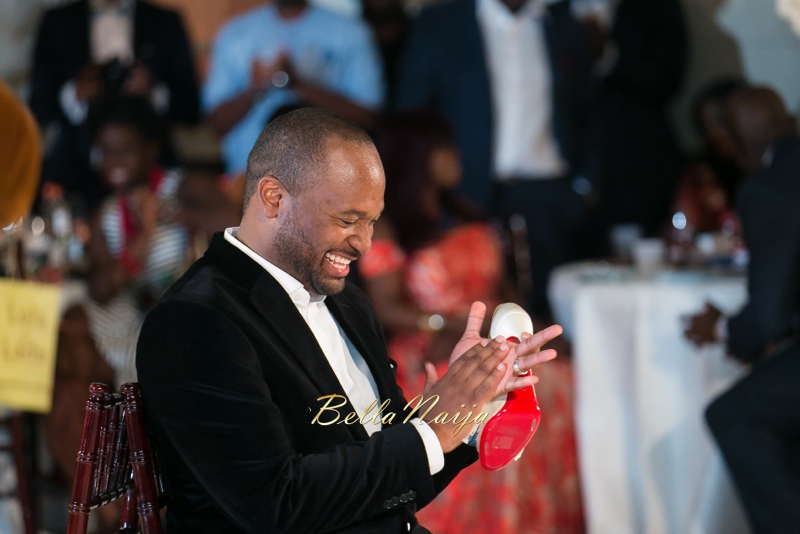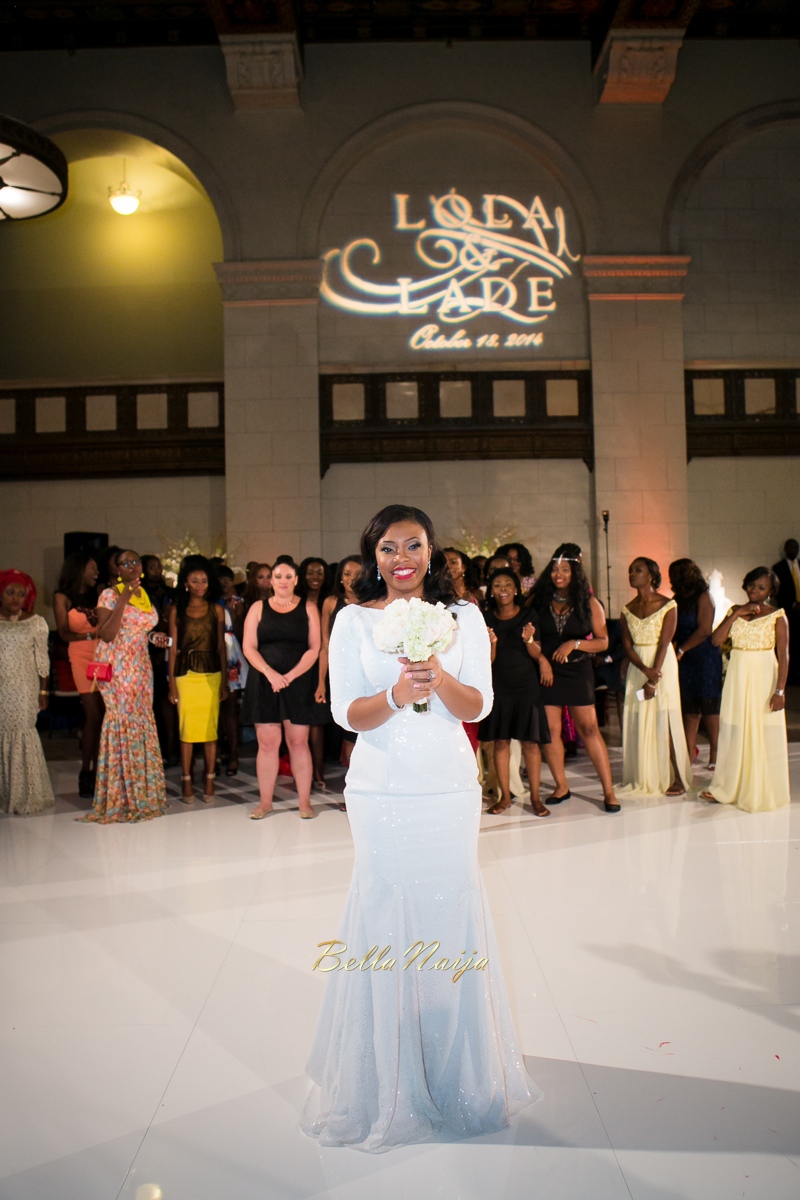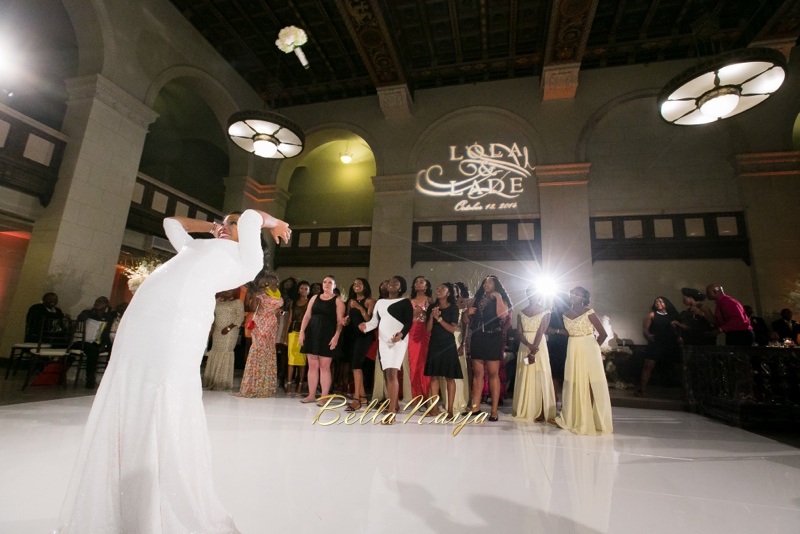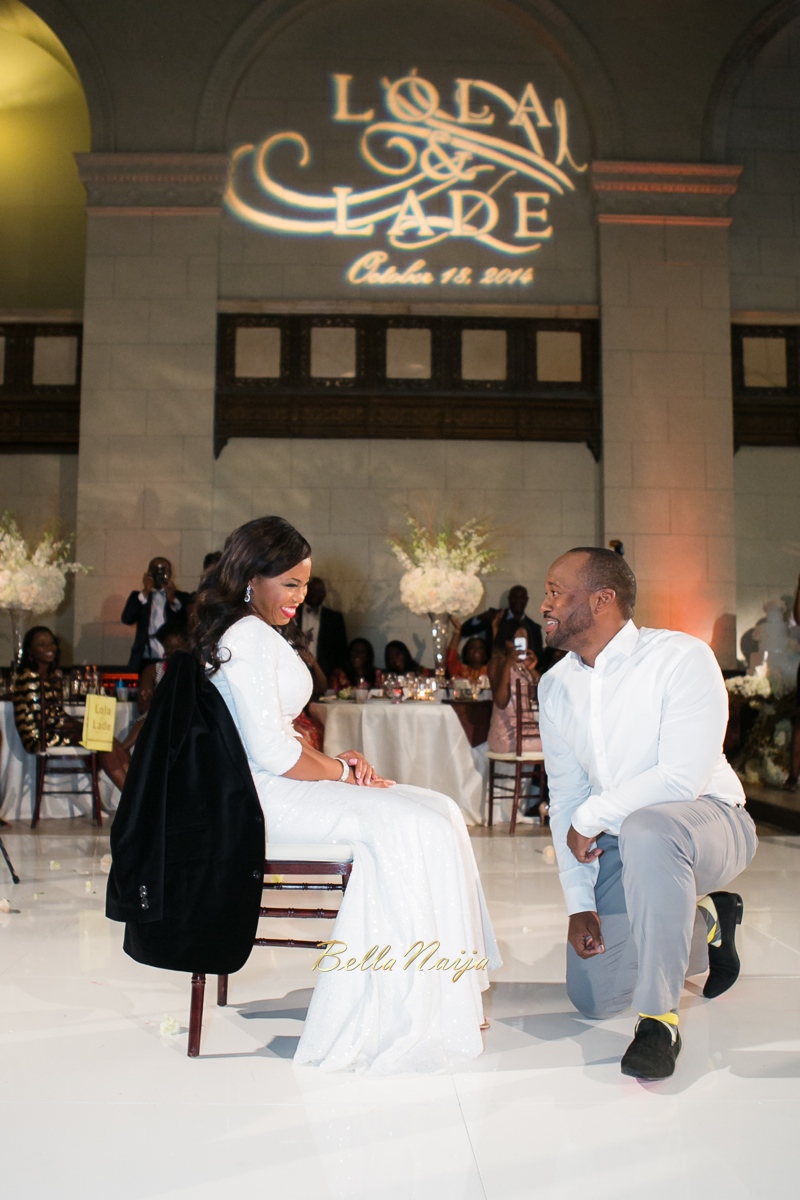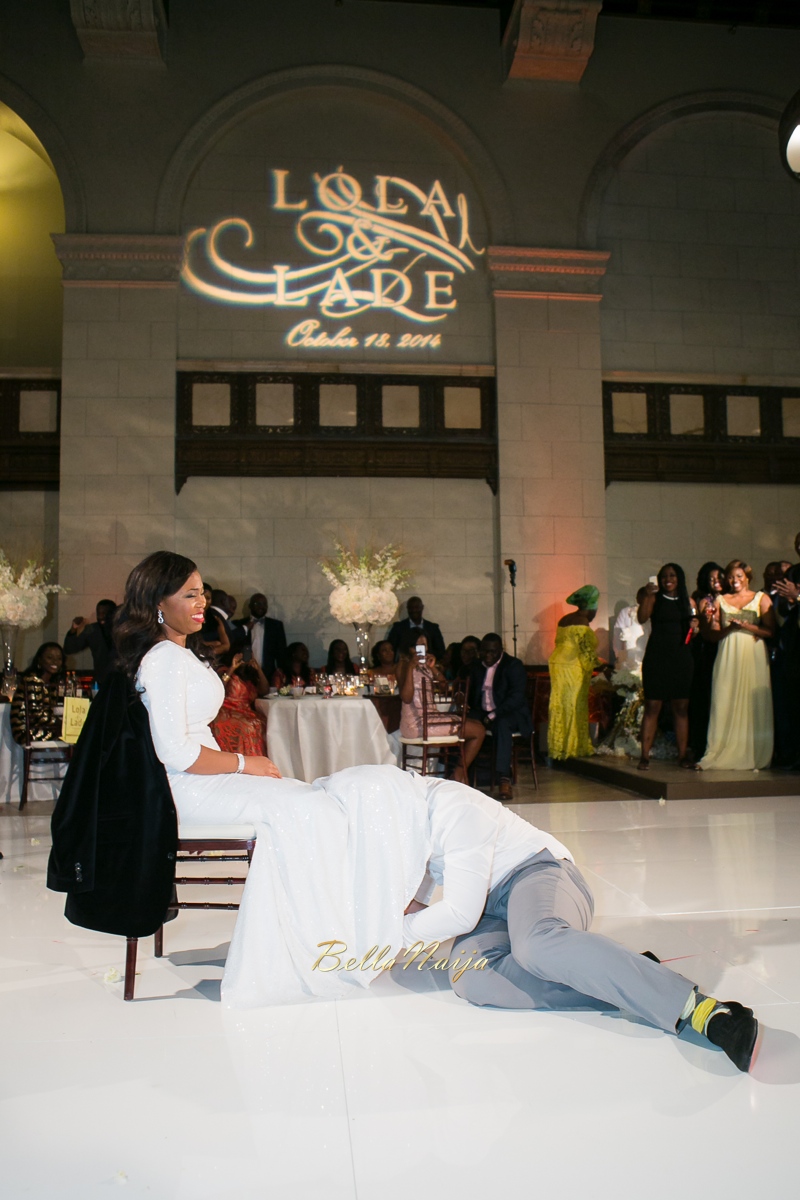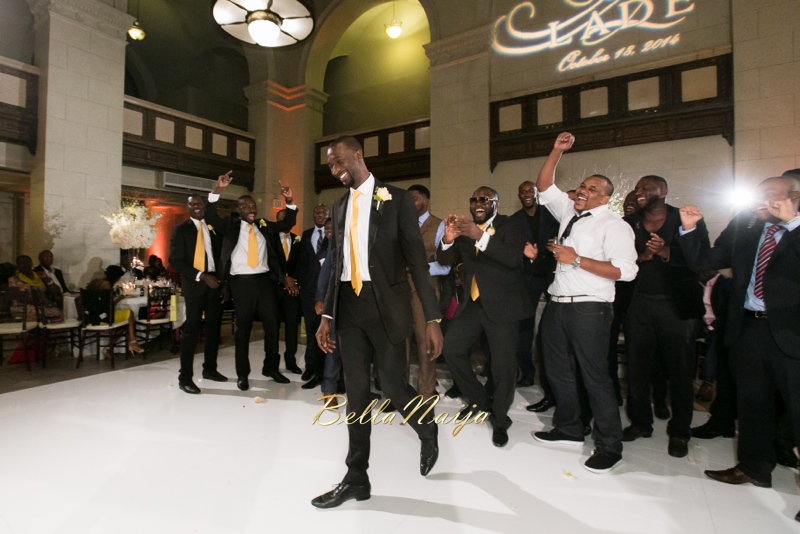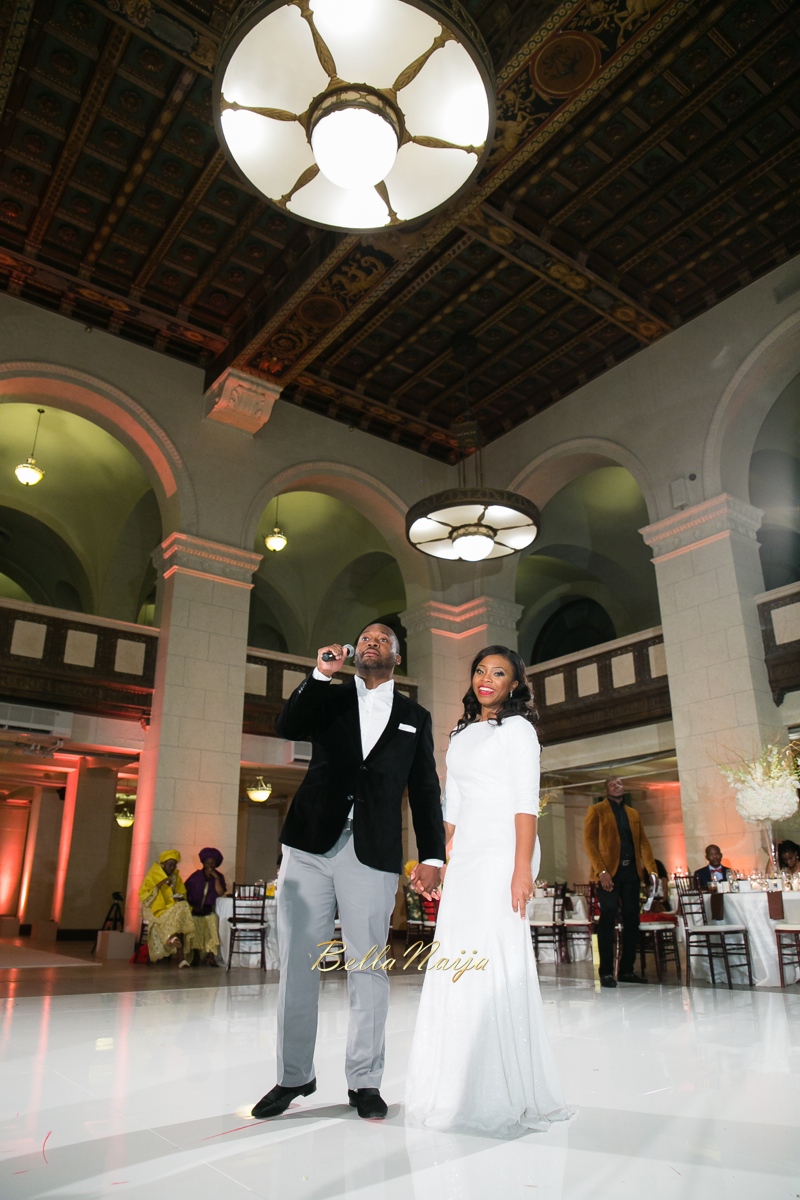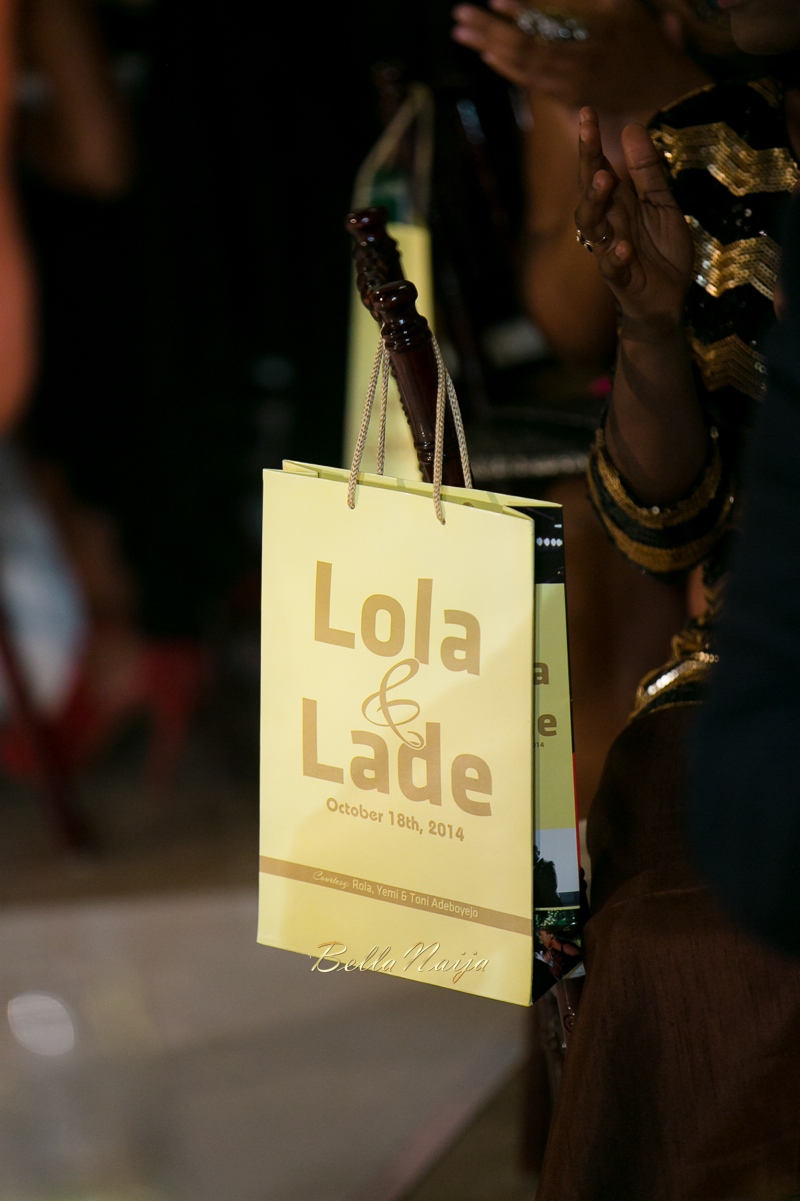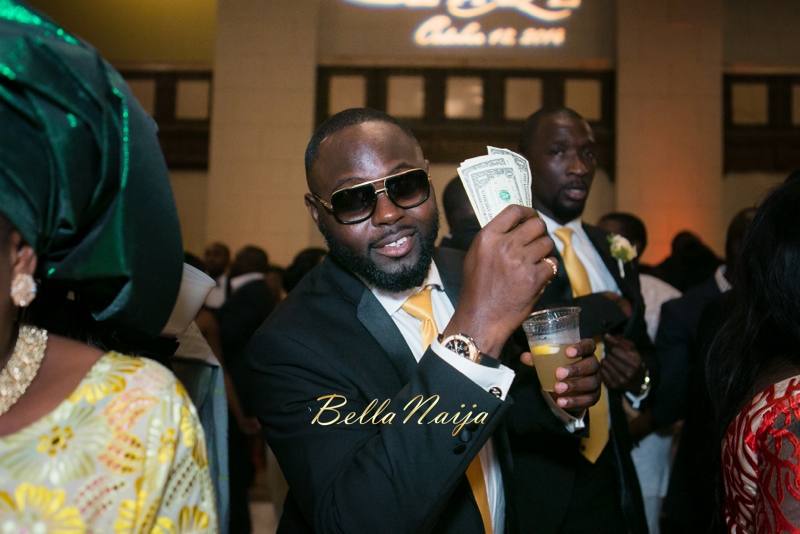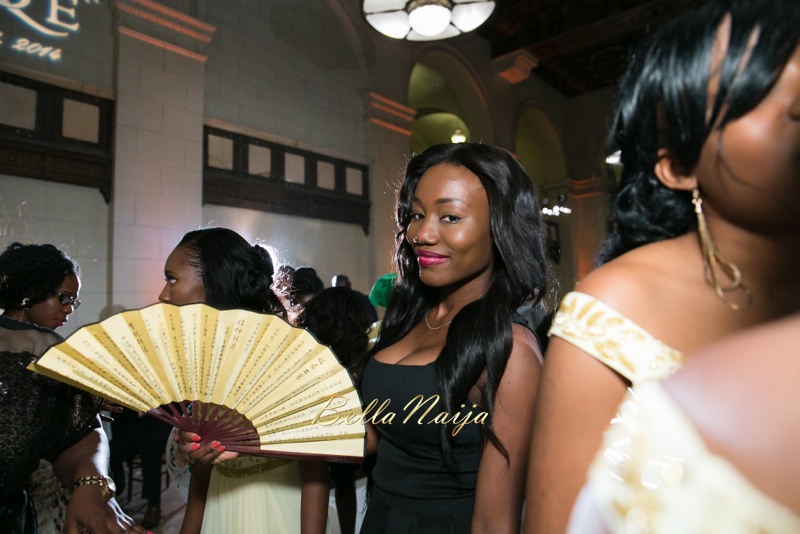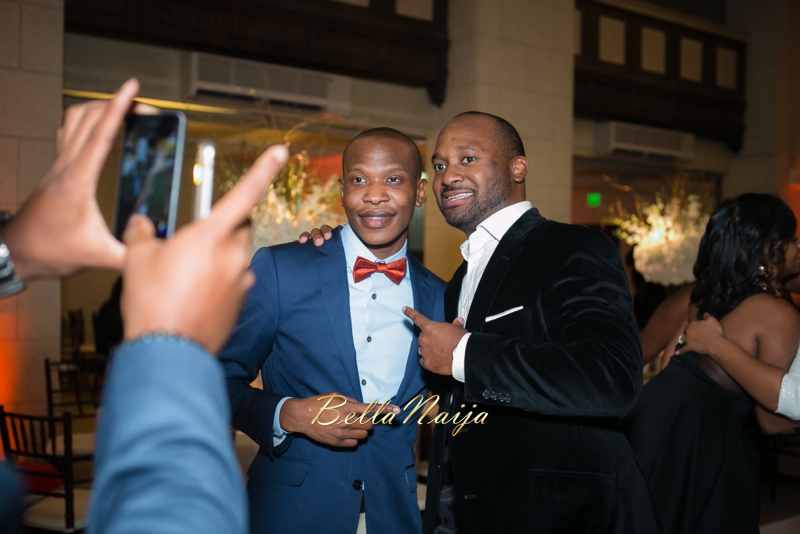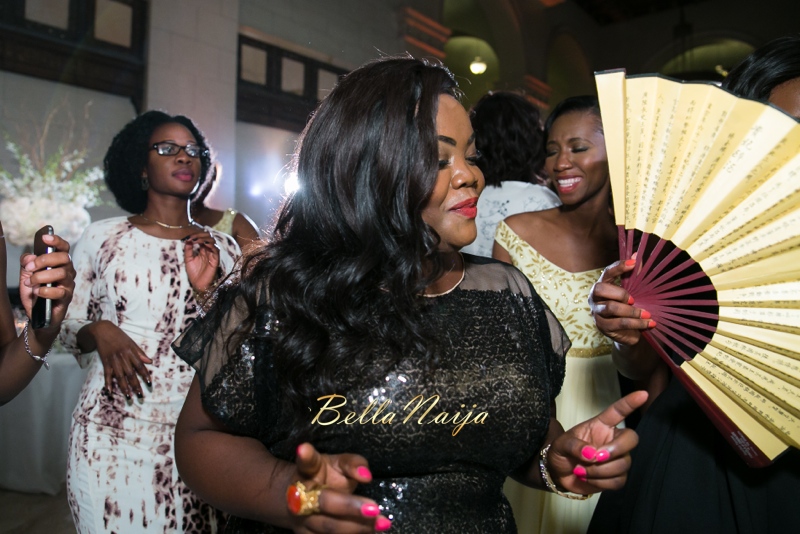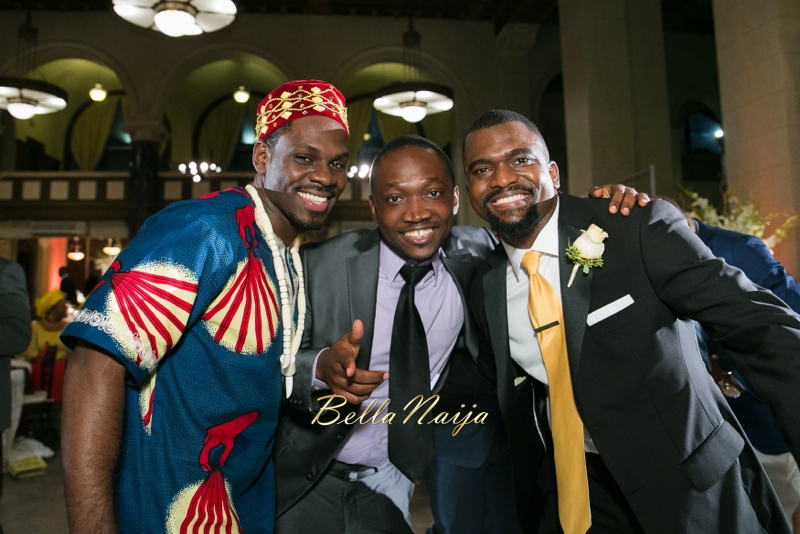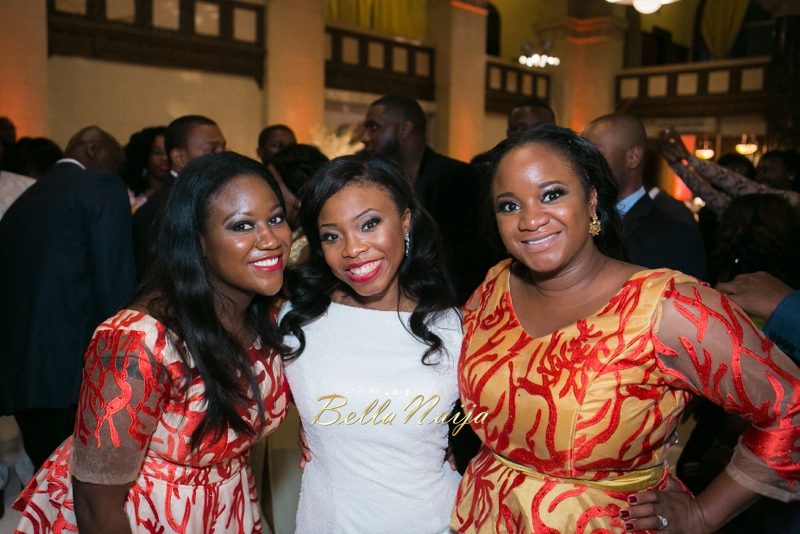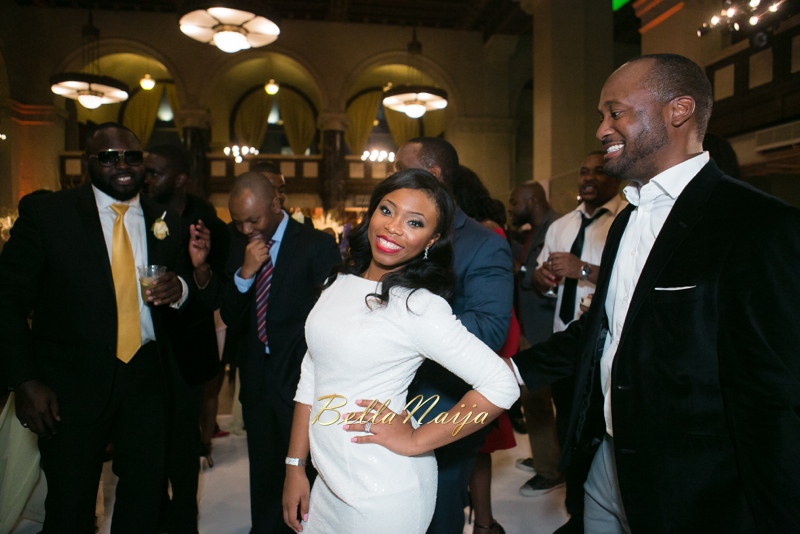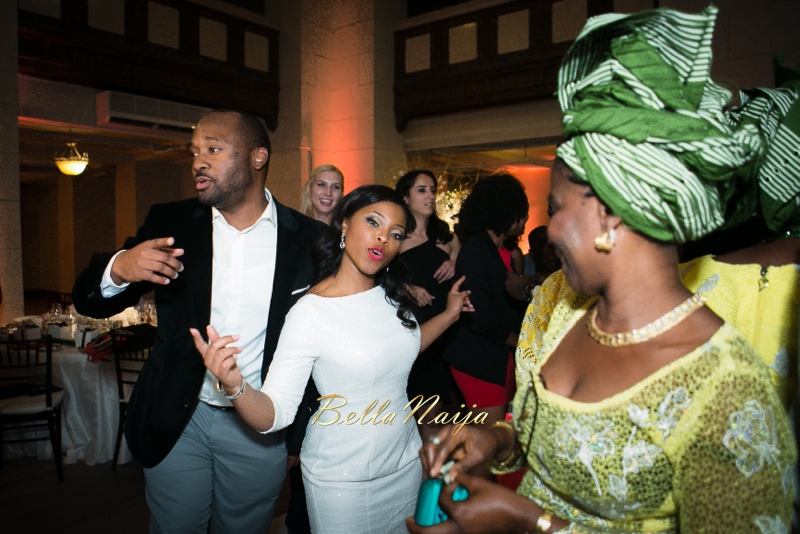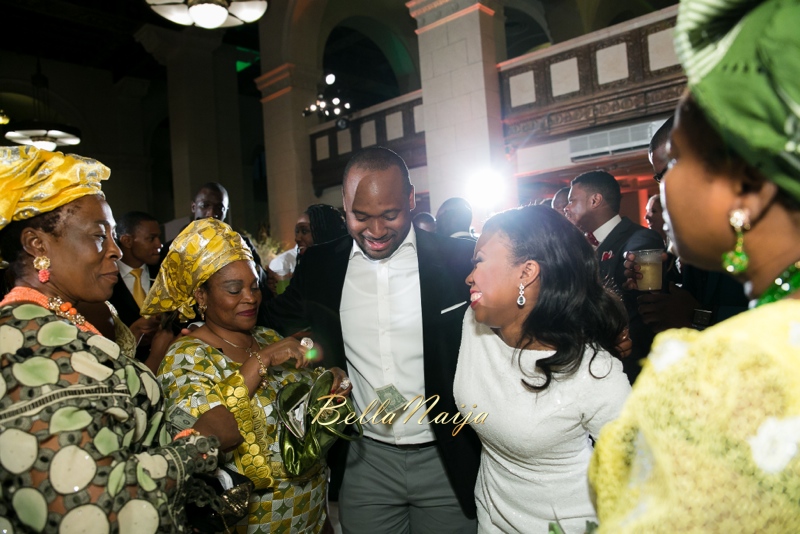 ~ Photography: Lin and Jirsa Associates Photography | Phone:(949) 287-2153 | Email:jackie (at) linandjirsa.com | Instagram: @linandjirsa
Wedding Info
Date: October 18, 2014
White Wedding Ceremony: Knox Presbyterian Church, Los Angeles CA (Hosted by The Redeemed Christian Church of God, Jesus Embassy)
Reception: The Majestic Downtown, Los Angeles, CA
Wedding Colours: Buttercup yellow, green, chocolate brown and white
Wedding Attire
Bride's Wedding Dress & Veil: Winnie Couture
Reception Dress: Brides by Nona
Bouquet: Butterfly Floral
Bride's Makeup: Star Bahati | Instagram: @star4makeup
Bride's Hair Design: Al Ingram | Instagram: @alsexyhair
Bridesmaids Makeup: Make Up Game On Point (Jackie Aina) | Instagram: @Makeupgameonpoint
Groom's Suit: Black Lapel
Groom's Shirt: Thomas Pink
Groomsmen Suits: Mens Warehouse
Bridesmaids Dresses: Virgos Lounge
Vendors
Wedding Planner: Louise Georges Yves | Email: [email protected] | Instagram: @louisegeorgesyves
Wedding Cake: Cake Studio LA
Cake Stand: Butterfly Floral
Flowers: Butterfly Floral
Lighting: Amber Event Production
Linens: Designer Specialty Linens
Rentals: Line 204 Events
Food: Veronica's Kitchen
Drinks: Shake 'EM Up Bartending
MC: Seyi Brown and Wamilele
Music: DJ Tos