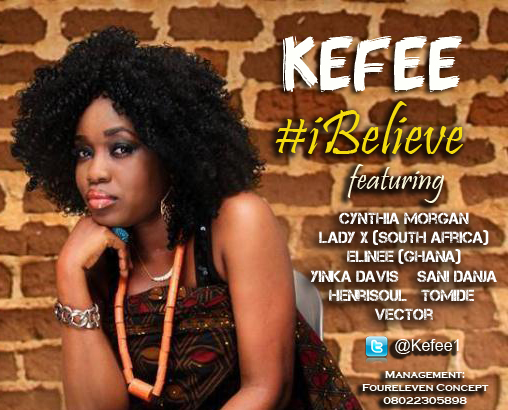 Kefee's newest single is out and it features several artists including Lady X from South Africa, Elinee from Ghana and A' list Nigerian Artists – Vector, Yinka Davies, Cynthia Morgan, Henri Soul, Sani Danja, Tomide.
The song, 'I Believe' is inspirational and it is a timely song as Africa and our world is going through a challenging time.
With the song, I BELIEVE, Kefee and superstars around Africa decided to come together to inspire, encourage and put smiles on the faces of Nigerians and lives around the world, calling on everyone to believe that things will certainly get better.
Check on it!

Download