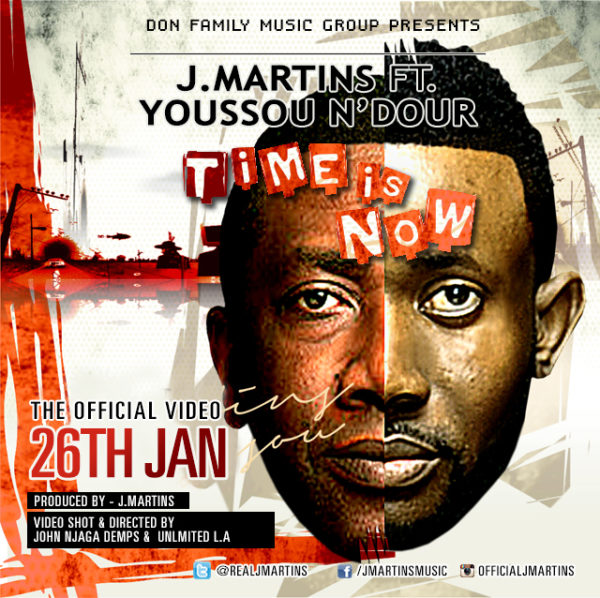 We've been eagerly waiting for this song and video.
Nigerian singer and producer J. Martins has released the video for his collaboration with Senegalese singer Youssou n'Dour called 'Time is Now'.
The video has a message of change for the better – change in attitude, the way we treat each other and change for a better Africa as a whole.
The song was written and produced by J.Martins while the video was directed by John Njaga Demps & Unlimited L.A.
Check on it!