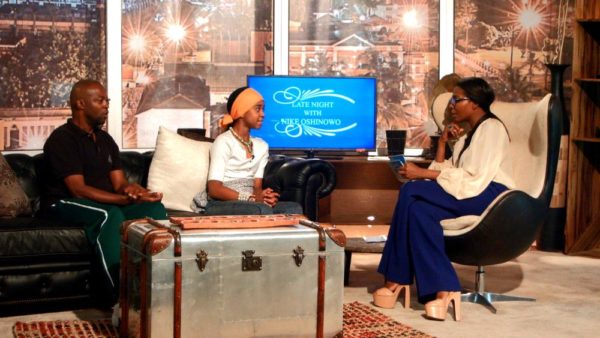 On this week's edition of 'Late Night With Nike Oshinowo', watch as Nike Oshinowo sits down with 12 year old documentary maker Zuriel Oduwole and teen actor Olamide. This week's episode is all about super talented children.
Zuriel made her first documentary at the age of nine and has gone on to interview presidents and become the youngest person in the world to have a self-produced work shown in a commercial theatre. Her work examines the African while trying to shine a light on the often overlooked, positive developments and people leading change throughout the continent.
Meanwhile, Lagos born and bred, 12 year old Olamide first started acting at age 3 and shares that journey on the Late Night with Nike Oshinowo couch. He talks about everything from his first movie role in Cobwebs, to what it feels like to be an award winning actor at such a tender age.
This week on Late Night with Nike Oshinowo, the show is proud to bring you the next generation of Nigerian creators who are already well on their way to making Nigeria proud.
Tune in tonight, on AIT!
In the meantime, for more information, visit the website: www.lnwno.com or follow on Twitter: @LNWNO; Instagram: @lnwno_ or on Facebook: www.facebook.com/latenightwithnikeoshinowo