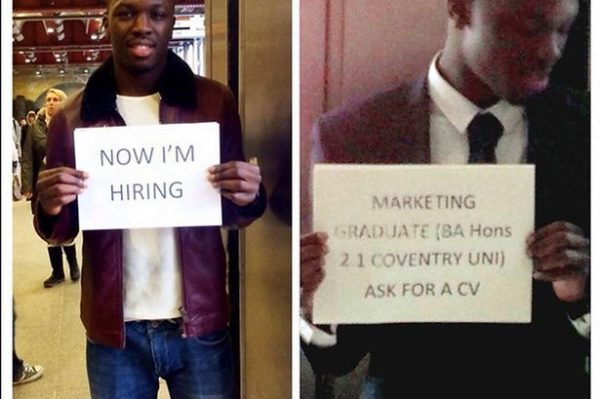 Alfred Ajani is back!
Last Year, BN told you about Ajani, the 22-year-old Coventry University graduate who landed his dream job after standing at Waterloo Train Station holding up a sign advertising his degree and credentials.
One year later, he has returned to the exact same spot to recruit new employees for Asoria Group, the recruitment agency where he currently works in a marketing position. And this time, he's holding up a sign that says "Now I'm Hiring."
"It felt great to be back at the same place and be looking for people who, like me a few months ago, are looking for a good job. I've loved my role since taking it and there hasn't been one minute where I've regretted my decision," Ajani said.
Super awesome! 🙂
Photo Credit: Coventry Telegraph