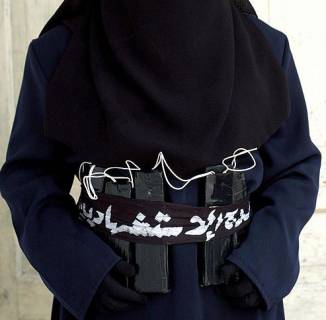 A seven-year-old girl on Sunday, killed herself and five others in a suicide bombing in Potiskum, Yobe State.
The attack, occurred in a market, Vanguard reports.
Security guards reportedly saw the girl and became suspicious, sending her away from the market each time she approached.
"We sent her back four times, because given her age, she did not have anything to do in the market. When we were screening people, she bent and tried to pass under the ropes, some distance from our view. That was when the explosives went off," said vigilante leader, Buba Lawan.
Lawan further stated that women had been banned from the market as a preventative measure to halt further attacks.