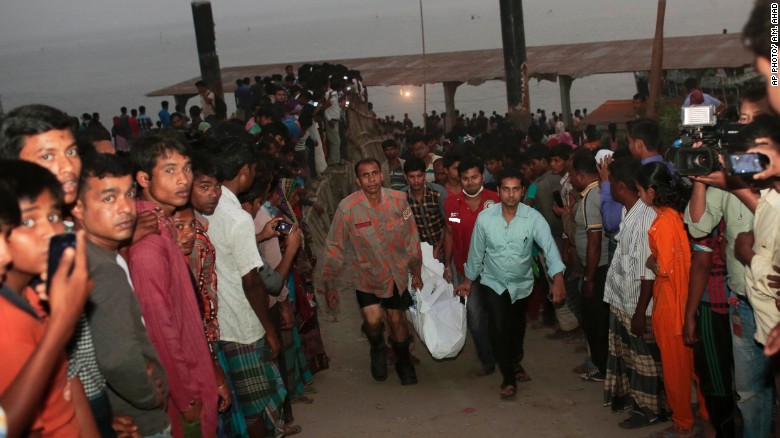 A passenger ferry capsized in Bangladesh on Sunday, leaving 68 people dead. It is feared that the death toll may rise.
According to CNN, the double-decker ferry sank after it was hit by a cargo vessel.
It is unclear how many passengers were on board, as ferry operators in the region don't keep records. However, survivors say there were over 100 people on board, and at least 19 children were among the dead.
Reports state that "overcrowding of ferries and poor monitoring systems are persistent problems in Bangladesh, which sees scores of casualties from ferry accidents every year.
Photo Credit: AP/CNN