Hi BNers,
It's Wednesday – and you know what that means – time for BN Bargains!
Buy 1 Pair of Wedge Shoes & Get 50% off the Second Pair!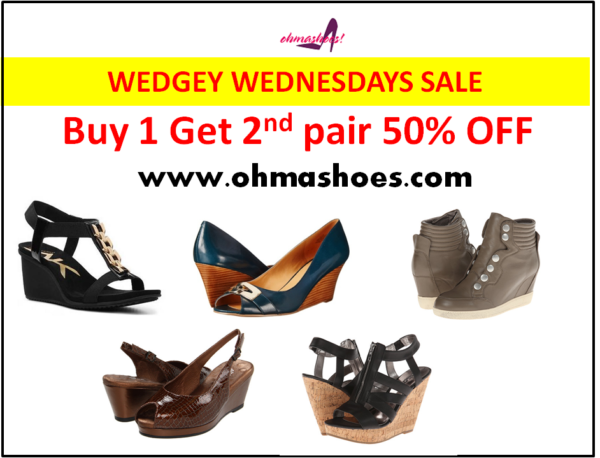 Ohmashoes.com is offering quite the bargain for their 'Wedgey Wednesdays'.
All you have to do is buy a pair of wedge shoes and you instantly get 50% off the second pair – no coupons needed.
Be sure to tap into this deal on www.ohmashoes.com
A Deal for BN Readers! Get Between 10% – 50% Discounts from ArkBridge Integrated Limited's Special Valentine Real Estate Investment Offers
Looking for where to invest your money this love season? Look no further than ArkBridge Integrated Limited as they offer a special valentine real estate investment offer.
With their two special projects – Century Park Estate 1 & Dream Parks and Gardens Estate – you can get between 10% and 50% discounts on outright payment.
This offer is valid for the next 14 days.
For more details and flexible payment plans you can call 08186577704, 08186577504, 09097398042 and 09097398049. You can also email[email protected]
Get a Discount on Versace, Carrera, Prada, Marc Jacobs & Many More Sunglasses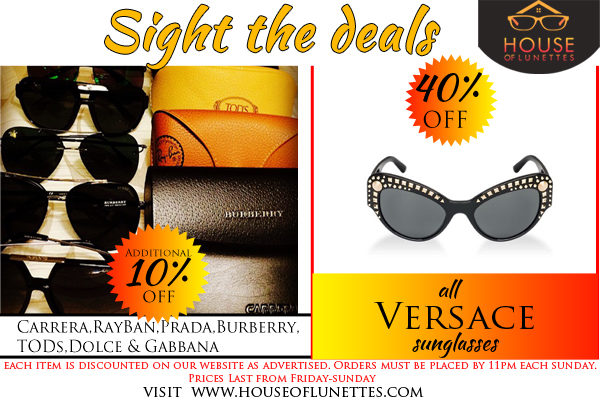 House of Lunettes is offering a 'Sight the Deal' sale promo designed to run till the end of the year and they will be offering their loyal customers different discounts on different designer sunglasses every week till the end of the year.
This week the brands featured in the deals include Versace, Ray-Ban, Carrera, Prada, Dolce & Gabbana, Marc Jacobs and Emporio Armani Sunglasses.
For more information about the deals simply visit www.houseoflunettes.com.
For more information please call 09099708230 or email[email protected]
Enjoy Mega Value Prices of 3k or Less with MyLuxeDeals.com's 'DealerMania'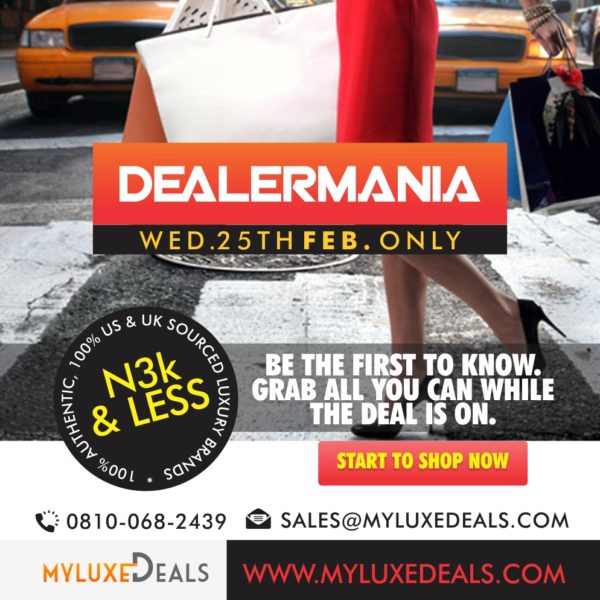 Fashion & Home Décor Online Store, MyLuxeDeals.com is celebrating its one month anniversary by having its biggest ONE DAY steals ever tagged "DealerMania."
Enjoy mega-value prices of 3K or LESS on all items under the "DealerMania" Collection. The deals run till late today Wed. 25 Feb. 2015; so hurry to get these great value steals.
To order click here or Call 08100682439 or Email [email protected] | [email protected]