What a horrific way to start a new month.
Boko Haram is currently attacking Maiduguri, Borno State, Vanguard reports.
There have been multiple explosions and frequent gunfire as the terrorists invade forcing residents to flee for safety.
According to reports, the invasion began on Sunday at 7 a.m. The military is said to be fighting hard to repel the insurgents.
We will bring you additional details as they are revealed.
Update
The Armed Forces of the Federal Republic of Nigeria has released a statement via its Facebook page, stating that the terrorists have been "effectively contained."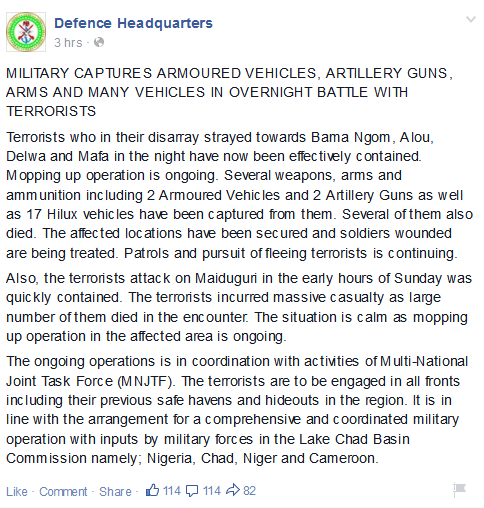 Update:
According to Punch, 82 people were killed during the attack. Ten civilians and two soldiers were among those killed. The remaining casualties are believed to be Boko Haram insurgents.