Yesterday Nollywood actress Tonto Dikeh shared a photo of her boyfriend after months of keeping his face private (click here if you missed it).
Details have emerged about an Instagram page that was created on February 22 (just a day before Tonto Dikeh shared the face of her boyfriend) in which the user details how 'Mr. X' is a married man.
Things seem to have gotten even more complicated as wedding photos of 'Mr. X' have emerged.
According to Lailasblog.com, his real name is Churchill Oladunni and he is "happily married with kids."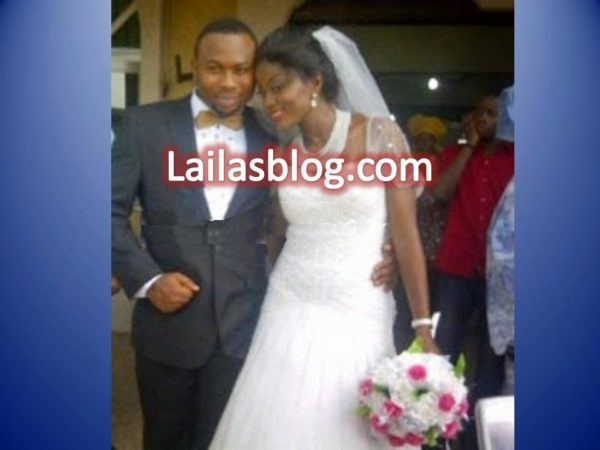 Regardless of the news making the rounds Tonto Dikeh posted a picture on Instagram a few minutes ago with the caption '#MRSX #JOYFUL #JOYFUL #HAPPYWOMAN'.
Other sources claim Mr X is legally separated from his wife, therefore is free to date whoever he pleases.
This isn't the first time the actress is referring to herself as 'Mrs. X' in her captions.
Photo Credit: Instagram | Lailasblog.com