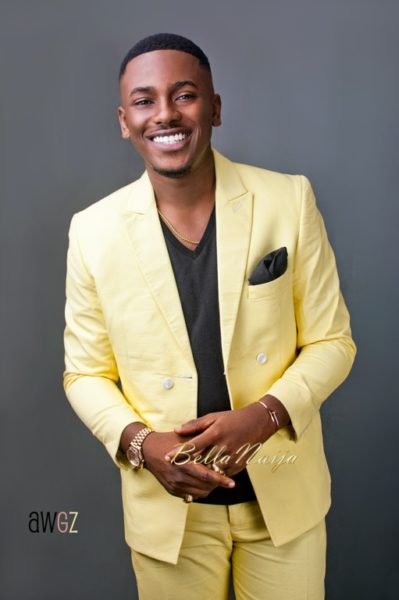 Dakore Akande's younger brother Timini Egbuson is new in the movie industry but he is fast making a name for himself in the industry.
Interviewed by Punch Newspaper on Sunday, Timini talks about how he got a role in MTV Base series Shuga, being in the same industry with his sister, his style, getting advances from men and much more.
Read excerpts below!
On his sister Dakore Akande being in Nollywood: She is the first child, while I am the last. She was very supportive but she sounded a note of warning. She told me it was not going to be easy. She is an experienced actor who has been at her craft for many years and I don't see myself competing with her. Instead of trying to outshine her, I prefer to learn from her.
On his acting skills: I watch a lot of clips on YouTube and I also rely on my talent. My sister's knowledge and experience has been helpful because she tells me how I can become a respected actor. There are a lot of good people out there and good competition. You have to ensure your talent is outstanding.
On getting advances from men: Yes, I do and because of that, I tend to avoid clothes that give off a certain kind of impression. I like to experiment but within the boundaries of my love for women.
On his style: When I dress, I like to make sure my sexuality is clear. I try to wear things that won't make anybody doubt I am in love with women.
You can read up his full interview here.