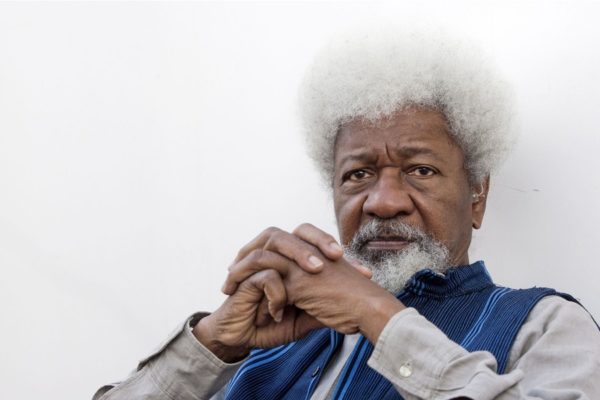 Nobel laureate, Wole Soyinka, is definitely not on #TeamJonathan.
Soyinka on Thursday declared that no one should vote for President Goodluck Jonathan, as his leadership has been a complete failure, according to Sahara Reporters.
He reportedly made this declaration at the 2015 edition of Vision of the Child (VOTC) event in Lagos, a yearly programme inaugurated in 2012.
Soyinka said to the students present:
"I will not vote and I will not encourage ‎anyone to vote for the continuation of this government, simply because your colleagues numbering over two hundred were kidnapped.

And the government of this nation failed to show leadership.‎ So anyone who says after that event that I will vote or cast my vote or encourage anyone to vote for this regime must be living in Sambisa forest…

There has been a failure of leadership. Our children whom you represent today have been betrayed…

After that dereliction of duty, after that failure of leadership, after that betrayal for our future, for anyone to think or to put words in my mouth suggesting that I will vote or encourage anyone to vote for this regime is a travesty of intelligence."
The 2015 edition of Vision of the Child event was themed "The Road to Sambisa."