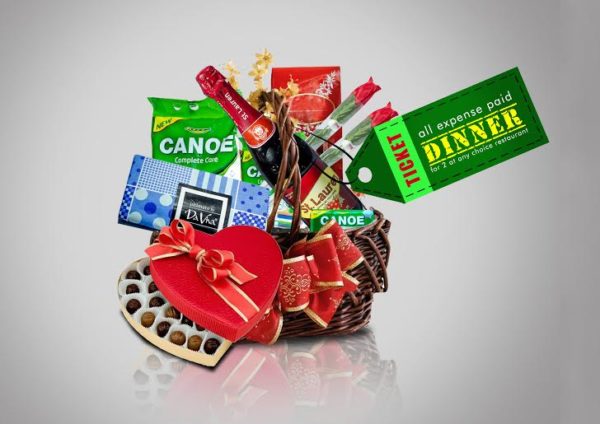 Have you signed up for the Canoe Detergent Valentine's "Colour Mix" Contest?
The competition is gathering momentum as over one hundred lovers have registered their participation and you should too! If you haven't uploaded your pictures yet, all you need to do is go to http://canoe-alivewithcolour.pgtb.me/CWnth9, upload a picture of yourself and your lover in a creative outfit and encourage your families and friends to like your photos.
Couples with the most likes will be rewarded with;
– 2 cartons of Canoe Detergent 1kg
– 2 DaViva fabrics
– 2 bottles of St. Lauren Wine
– A box of chocolates
– An all-expense paid romantic dinner date at any choice restaurant in their city
Entries for the lover's promotion will end on Saturday 28th February 2015 to allow as many consumers of Canoe detergent benefit from the Valentine season. The top 10 contestants will be revealed on Monday 2nd March 2015, and then 5 contestants with the highest votes will then emerge the winners of the contest.
Everybody can be a part of this unique moment by uploading a creative photo of themselves in a creative colourful mix of attires, not restricted to traditional, on Canoe's Facebook page http://canoe-alivewithcolour.pgtb.me/CWnth9
Please visit http://canoelaundry.com/ | Follow Canoe on Twitter: @canoelaundryng | Follow Canoe on Instagram: @canoelaundryng#
Partners are Da Viva and St Lauren nonalcoholic wine.
____________________________________________
Sponsored Content