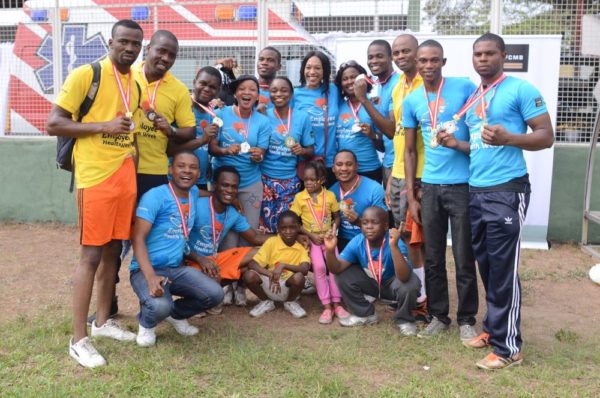 It was all fitness and fun at the FCMB Family Fitness Day on Saturday 7th February 2015. There was loads of fun games and sporting activities for adults and kids.
The bank's staff were treated to healthy food and drinks, as well as a fitness session by Wellness company, Eden Lifestyle.
Eden CEO, Maje Ayida says – "Corporate Wellness is fast becoming fundamental to institutions and falls in line with Eden's philosophy for wellness at the workplace. FCMB's commitment to excellence is both inspiring and motivating".
See the fun activities from the day below;
_____________________________________
Sponsored Content